Infographic: What Is a Nuclear Meltdown?

(Image credit: Karl Tate, Live Science Infographic Artist)
A partial meltdown of nuclear fuel rods has occurred in two, or perhaps three, nuclear reactors at the Fukushima Daiichi power plant in Japan. How did it happen?
Got a question? Send us an emailThis e-mail address is being protected from spambots. You need JavaScript enabled to view it This e-mail address is being protected from spambots. You need JavaScript enabled to view it This e-mail address is being protected from spambots. You need JavaScript enabled to view it This e-mail address is being protected from spambots. You need JavaScript enabled to view it This e-mail address is being protected from spambots. You need JavaScript enabled to view it This e-mail address is being protected from spambots. You need JavaScript enabled to view it This e-mail address is being protected from spambots. You need JavaScript enabled to view it This e-mail address is being protected from spambots. You need JavaScript enabled to view it This e-mail address is being protected from spambots. You need JavaScript enabled to view it This e-mail address is being protected from spambots. You need JavaScript enabled to view it This e-mail address is being protected from spambots. You need JavaScript enabled to view it This e-mail address is being protected from spambots. You need JavaScript enabled to view it This e-mail address is being protected from spambots. You need JavaScript enabled to view it This e-mail address is being protected from spambots. You need JavaScript enabled to view it This e-mail address is being protected from spambots. You need JavaScript enabled to view it This e-mail address is being protected from spambots. You need JavaScript enabled to view it This e-mail address is being protected from spambots. You need JavaScript enabled to view it This e-mail address is being protected from spambots. You need JavaScript enabled to view it and we'll crack itThis e-mail address is being protected from spambots. You need JavaScript enabled to view it .
Stay up to date on the latest science news by signing up for our Essentials newsletter.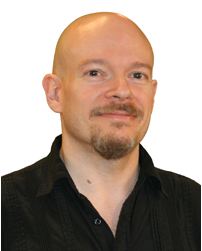 LiveScience Infographic Artist
Karl has been Purch's infographics specialist across all editorial properties since 2010. Before joining Purch, Karl spent 11 years at the New York headquarters of The Associated Press, creating news graphics for use around the world in newspapers and on the web. He has a degree in graphic design from Louisiana State University.