IceBridge Antarctic Mission Flies Final 2012 Flight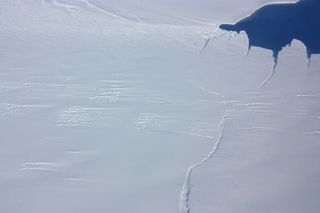 (Image credit: NASA/George Hale)
Coordinating a flying airplane with a passing satellite while navigating Antarctica's fierce winds — and collecting high-priority data on changing sea ice?
The final flight for NASA's 2012 Operation IceBridge was also one of the mission's most important, with a long-awaited survey over sea ice in Antarctica's Weddell Sea.
On the morning of Nov. 7, the weather in the Weddell Sea was the best that had been seen during the entire campaign, but clouds made for a sometimes difficult survey, according to a NASA statement. Even so, IceBridge's flight successfully intersected an orbit by the European Space Agency's ice-monitoring satellite, CryoSat-2, with the satellite passing 450 miles (720 kilometers) overhead. Data from CryoSat-2 and IceBridge's radar altimeter will be used to calibrate and validate satellite measurements.
IceBridge is a six-year campaign to survey and monitor areas of Earth's polar ice sheets, glaciers and sea ice and how they are responding to climate change. IceBridge fills the gap between the defunct ICESat satellite and the planned ICESat-2, scheduled to launch in 2016. Scientists use the mission's instrument-laden DC-8 to survey areas previously flown in 2009, 2010 and 2011, which will allow for a year-to-year comparison, as well as new regions.
"It's an ongoing effort that's really valuable," said Kirsty Tinto, a geophysicist at Columbia University's Lamont-Doherty Earth Institute. "It's not just one successful season, it's the cumulative benefit of the successive seasons of the changing ice," she told OurAmazingPlanet. Tinto investigates the interactions between rock, seawater and ice, which influence how fast glaciers melt when they meet the sea.
The Nov. 7 flight brings the total number of science flights to 16 for the year. The research team spent 215 hours in the air and flew 81,189 nautical miles (150,362 km), which is more than three trips around the Earth.
The flights covered the Antarctic Peninsula, Bellingshausen and Amundsen seas, West Antarctic ice sheet, Weddell Sea, Ronne and Filchner ice shelves and a portion of the East Antarctic ice sheet. The scientists also returned twice to Pine Island Glacier, where a prominent rift may soon release a giant iceberg.
The 11-hour flights present an unparalleled opportunity for scientists to see Antarctica with their own eyes as the survey instruments tick away. "To actually be there and take notes and time stamp it to the data really makes an enormous difference," Tinto said. "There was one high-altitude flight where you could see the whole system, and really conceptualize what was going on."
Reach Becky Oskin at boskin@techmedianetwork.com. Follow her on Twitter @beckyoskin. Follow OurAmazingPlanet on Twitter @OAPlanet. We're also on Facebook and Google+.
Stay up to date on the latest science news by signing up for our Essentials newsletter.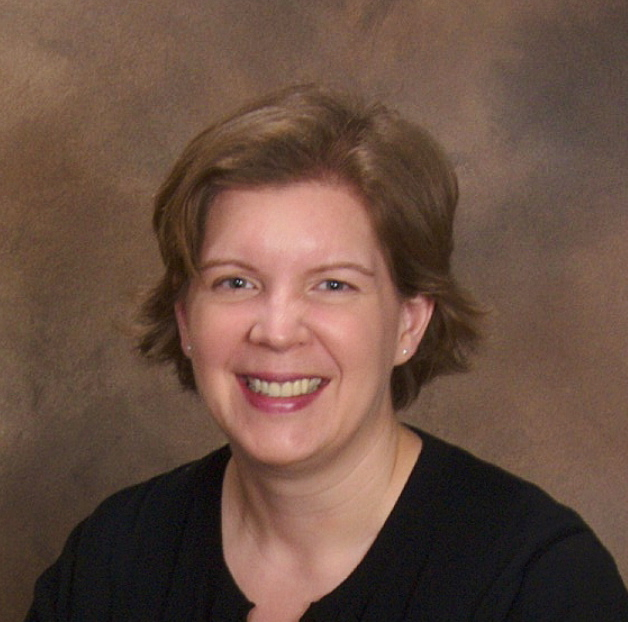 Becky Oskin covers Earth science, climate change and space, as well as general science topics. Becky was a science reporter at Live Science and The Pasadena Star-News; she has freelanced for New Scientist and the American Institute of Physics. She earned a master's degree in geology from Caltech, a bachelor's degree from Washington State University, and a graduate certificate in science writing from the University of California, Santa Cruz.