In Photos: A Three Kingdoms' Tomb Revealed
Three Kings Tombs
This tomb was uncovered recently in Xiangyang China. Researchers found that it dates back about 1,800 years to the early Three Kingdoms period, a time when the country was split into the realms of Wei, Wu and Shu. The two chambers in the back would have been covered by dome shaped roofs in antiquity. A life-size bronze horse can be seen in the anteroom and the back chamber contains two coffins holding the remains of a general, who was about 45 years old when he died, and his wife. Despite the chaos of the time they were buried with beautiful treasures, LiveScience takes a look at some of them in this photo gallery.
Largest Horse Statue
When archaeologists finished excavating, and conserving, the bronze horse they found that it measures about 5.3 by 5.3 feet, making it the largest such horse ever found in China.
Horse Statue Close up
The horse's face displays a lot of character, was it based on a real life mount the general rode?
Mini Mansion
Another great discovery was this pottery model of a two story mansion. Highly detailed, and about 3.4 feet tall, it is surrounded by an enclosing wall and gateway, the main doors containing tiny knocker rings. The mast on the roof holds layers that look like a series of umbrellas. Miniature models like this gives clues as to what ancient houses in China may have actually looked like.
Bronze Mirror
This bronze mirror has elaborate patterns that includes depictions of the phoenix and a one-legged demon. Two inscriptions were found on it, one of which reads "To benefit the Descendents Forever" and the other "May the Holder Get the Position of the Three Dukes." The Three Dukes were the three most powerful positions in ancient China, beneath the emperor.
Jade Pig
A jade pig, his snout finely detailed, shown falling asleep.
Pig pen
This glazed pottery model shows a pig pen with a house on the side.
Tomb guardian
This glazed pottery tomb guardian has his tongue sticking out, a crawling animal on the end of it.
Barking dog
A dog, also made of glazed pottery, shown barking furiously.
Bronze saber
A bronze saber discovered in the tomb. An iron saber was also found along with a two edged iron sword.
Bronze crossbow
A bronze crossbow trigger found in the tomb, still, after 1,800 years, in good shape.
Stay up to date on the latest science news by signing up for our Essentials newsletter.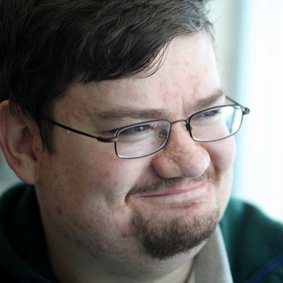 Owen Jarus is a regular contributor to Live Science who writes about archaeology and humans' past. He has also written for The Independent (UK), The Canadian Press (CP) and The Associated Press (AP), among others. Owen has a bachelor of arts degree from the University of Toronto and a journalism degree from Ryerson University.