African Parks Face Staggering Decline in Large Mammals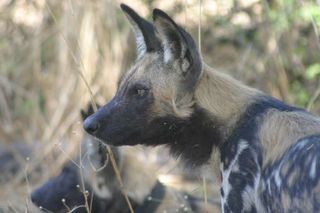 (Image credit: Zoological Society of London.)
Many of Africa's most iconic animals are disappearing from national parks at an alarming rate, according to a new study by British researchers.
Lions, giraffes, zebras and wildebeest are among the 69 species whose numbers have plummeted, on average, by nearly 60 percent in protected areas across the continent, the study shows.
The researchers examined population changes of large mammal species in 78 protected areas across Africa by looking at animal census data taken in the parks from 1970 until 2005.
Changes varied across the continent; West Africa has been hit hardest, with some large mammal populations down by as much as 85 percent.
"The thing that surprised me the most was the size of the problem in terms of how many parks this has affected," said study leader Ian Craigie of the Zoological Society of London. "It's not just one or two places."
Craigie said the stark drop in Africa's western countries can probably be chalked up to scarce resources and human interference.
"In West Africa there are very dense human populations living around the parks — those people need meat, so they hunt, and they need to farm, so sometimes they use the land," Craigie told OurAmazingPlanet.
The news is not all bad. In spite of the dramatic drop in large mammal numbers, the rate of this decline has been slowing in recent years. In Africa's southern regions, some species are actually rebounding .
Craigie said he is confident the problem can be fixed, but he emphasized that parks across the continent desperately need outside funding in order to turn around the current population drop-off.
"If you had been fortunate enough to go to one of these wonderful places 35 years ago, you'd find it harder now to see the animals you'd have seen then," Craigie said.
And if the situation is this bleak within the confines of Africa's protected areas, "the situation outside parks is almost undoubtedly worse," Craigie said.
Stay up to date on the latest science news by signing up for our Essentials newsletter.
Andrea Mustain was a staff writer for Live Science from 2010 to 2012. She holds a B.S. degree from Northwestern University and an M.S. degree in broadcast journalism from Columbia University.