Sister André, world's oldest person, dies at 118
World's oldest person dies in France, chalks up her longevity to chocolate and wine.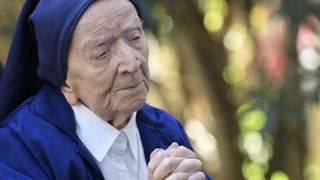 (Image credit: Nicolas Tucat/AFP via Getty Images)
Sister André, a French nun who held the title of the world's oldest person, died Jan. 17 at age 118 in Toulon, a city in southern France.
Born Lucile Randon on Feb. 11, 1904, she "dedicated most of her life to religious service," according to Guinness World Records. As a young woman, she served as a teacher and later as a governess (private tutor) during World War II. After the war ended, she worked with orphans and the elderly at a hospital in Vichy, France, but it wasn't until 1944, at age 40, that she took vows to become a Catholic nun and changed her name to Sister André.
Guinness World Records declared Sister André not only the world's oldest person but also the oldest nun on record. (She earned the former title in April 2022, after the passing of Kane Tanaka, a 119-year-old Japanese woman.) Sister André was also the oldest person in Europe to survive COVID-19, being released from the hospital in time to celebrate her 117th birthday.
Related: What's the world's oldest civilization?
"I didn't even know that I had it," Sister André told Var-Matin, a French newspaper, in a translated statement.
For Sister André's 118th birthday, French President Emmanuel Macron sent her a handwritten birthday card congratulating her on her long life of service — he was the 18th French president to hold office during her lifetime, according to CNN.
While it's easy to speculate what led to her longevity, when pressed, Sister André once chalked it up to her enjoyment of indulging in chocolate and a glass of wine each day. She also told CNN, "I feel I would be better off in heaven, but the good Lord doesn't want me yet."
For anyone hoping to reach a similar age as Sister André, eating high-quality dark chocolate may have a few health benefits, such as protecting against heart failure in women and possibly lowering blood pressure and decreasing the risk of stroke. However, while wine may protect against a few health conditions, such as lowering the risk of heart disease, there isn't much evidence suggesting that it may lead to a longer life.
Sister André was three years shy of earning the title of the oldest person ever to live on record, which is held by Jeanne Louise Calment, a fellow Frenchwoman who died Aug. 4, 1997, at age 122, according to Guinness World Records.
Stay up to date on the latest science news by signing up for our Essentials newsletter.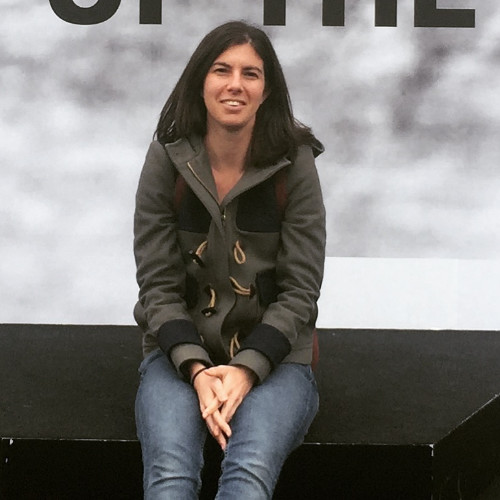 Live Science Staff Writer
Jennifer Nalewicki is a Salt Lake City-based journalist whose work has been featured in The New York Times, Smithsonian Magazine, Scientific American, Popular Mechanics and more. She covers several science topics from planet Earth to paleontology and archaeology to health and culture. Prior to freelancing, Jennifer held an Editor role at Time Inc. Jennifer has a bachelor's degree in Journalism from The University of Texas at Austin.