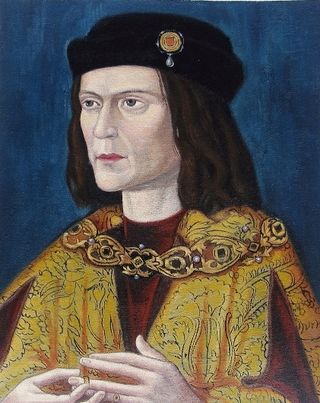 (Image credit: public domain)
King Richard III ruled England, from 1483 to 1485, a reign cut short by his death at the Battle of Bosworth Field, the decisive battle in the English civil war known as the War of the Roses. Ultimately, science has found, his body was buried beneath what became a parking lot in Leicester, England. DNA and other analyses confirmed the bones to be the lost medieval king, whose villainous reputation was immortalized a century after his death, when William Shakespeare penned the play "Richard III." Scientists continue to study the bones and historical records, which have suggested the king was a control freak who had a friendly face and may have endured painful treatment for his scoliosis. His body eventually will be reinterred in the Leicester Cathedral. Keep up with the latest discoveries and insights involving King Richard III.
Stay up to date on the latest science news by signing up for our Essentials newsletter.
Thank you for signing up to Live Science. You will receive a verification email shortly.
There was a problem. Please refresh the page and try again.