Global temperatures have been the hottest on record for 3 days in a row
The world's average temperature was the hottest on record from July 3 to July 5, 2023. Climate change and El Niño are to blame, scientists say.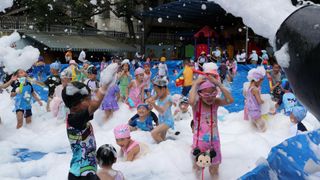 (Image credit: VCG/Getty)
For the past three days, from Monday through Wednesday (July 3-5), global temperatures have either broken or matched records for the hottest day on Earth since at least 1979, according to the University of Maine's Climate Reanalyzer, a tool that compiles data and models to measure the global atmosphere. Monday's average worldwide temperature climbed to 62.6 degrees Fahrenheit (17 degrees Celsius), while Tuesday (July 4) and Wednesday (July 5) both hit 62.9 F (17.2 C).
While these temperatures may not seem particularly high, they represent the global average, which combines measurements from both the Northern Hemisphere and the Southern Hemisphere, where it is currently winter. The three-day hot streak was likely fueled by climate change, experts say, as well as the arrival of El Niño, a climate pattern characterized by warm sea-surface temperatures around the equator toward the Pacific coast of South America. El Niño events can change atmospheric conditions enough to boost heat waves around the world, research shows.
"It's helpful to remember that the Pacific Ocean covers almost half the planet," said Kim Cobb, a climate scientist at the Georgia Institute of Technology, told Live Science. During an El Niño event, "you're talking about a very large portion of the planet that is … pushing temperatures up on the global average."
Related: NASA spots sign of El Niño from space: 'If it's a big one, the globe will see record warming'
The Climate Reanalyzer pulls data from atmospheric measurement tools, surface observations and satellites to estimate the global average temperature. Though the values are not considered an official government estimate, the National Oceanic and Atmospheric Administration indicated it would consider these measurements when calculating its temperature record, according to The Associated Press.
July isn't the only month breaking records: The European Union's Copernicus Climate Change Service found that last month was the hottest June on record, an average of 0.36 F (0.2 C) warmer than June 2022. Dangerous heat waves have plagued southeastern U.S. states during the past week, as well as Texas, where at least 13 people have died from heat-related illnesses, according to The Associated Press. Scientists predict that marine heat waves associated with El Niño could devastate fish and coral populations, similar to the 2016 El Niño event, which caused the largest global coral bleaching event on record.
"The temperature records keep coming," Cobb said. "But it's what they bring with them that really translates into the losses that grabbed my attention."
Facing the combined threats of climate change and El Niño, the world is now more likely than not to breach 1.5 C of temperature rise — the target established under the 2015 Paris Agreement to avoid the worst impacts of climate change — — within the next five years, according to a May report by the World Meteorological Organization.
"Depending on how large this event gets, [there] obviously could be a really catastrophic pile-on to the year-on-year warming that we know is driven by fossil fuel emissions," Cobb said.
Stay up to date on the latest science news by signing up for our Essentials newsletter.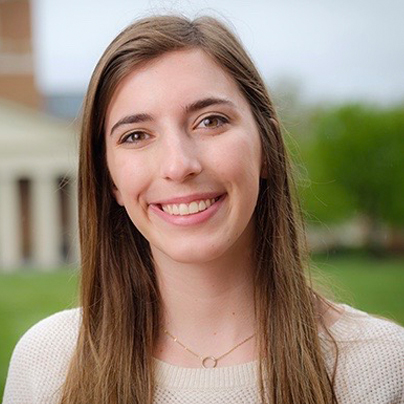 Kiley Price is a Live Science staff writer based in New York City. Her work has appeared in National Geographic, Slate, Mongabay and more. She holds a bachelor's degree from Wake Forest University, where she studied biology and journalism, and is pursuing a master's degree at New York University's Science, Health and Environmental Reporting Program.