Where is the coldest place on Earth?
There are some bone-chilling places on Earth, but what is the lowest temperature ever recorded and where was it?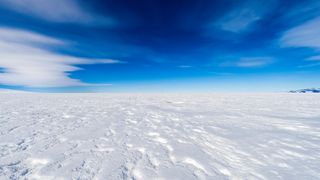 (Image credit: Jason Edwards/Getty Images)
Earth can get very cold. From the South Pole to the Arctic Circle, extreme cold temperatures can plummet to bone chilling levels. But what are the coldest temperatures ever recorded? And what are the coldest cities, or the coldest permanently inhabited parts of Earth?
In general, Earth's average temperature varies from minus 13 degrees Fahrenheit (minus 25 degrees Celsius) to 113 F (45 C). In comparison, daylight temperatures on Mercury soar to 800 F (430 C) while at night, they plummet to minus 290 F (minus 180 C).
Yet Earth can also see huge extremes. With that in mind, here are some of the coldest temperatures ever recorded on our planet.
Where is the coldest place on Earth?
East Antarctic Plateau, Antarctica — minus 144 F (minus 98 C)
On an icy plateau in eastern Antarctica, temperatures can drop as low as minus 144 F (minus 98 C), making it the coldest place on Earth.
Researchers found this by reexamining satellite data taken over a ridge on the Antarctic Ice sheet that had previously reached minus 135 F (minus 93 C). Their new analysis, published in the journal Geophysical Research Letters, showed temperatures actually reached even lower.
They found the factors driving these cold temperatures were clear conditions and extremely dry air — moisture can trap heat in the air. Both these conditions must persist for several days for the temperature to fall to minus 144 Fahrenheit.
Ted Scambos, a senior research scientist at the National Snow and Ice Data Center at the University of Colorado-Boulder, who led the study, said in a statement that this appears to be the limit to how cold it can get on the surface of Earth.
What was the previous coldest temperature ever recorded?
Vostok Research Station, Antarctica — minus 128.6 F (minus 89.2 C)
Before the East Antarctic Plateau's record-setting low temperatures was set on Aug. 10, 2010, the Vostok Research Station, which sits 808 miles (1,301 kilometers) from the geographic South Pole in Antarctica, held the world record for coldest temperatures. For a period of ten days in the southern hemisphere summer on July 21, 1983, weather data recorded a frigid minus 128.6 F (minus 89.2 C).
Climate conditions had to be perfect for the temperatures to reach this low. In 2009, researchers found that a mass of cold air prevented relatively warm air from the Southern Ocean to mix, trapping the station in a vortex of icy air. There was also no cloud cover, which would have helped to trap heat.
In their study, published in the Journal of Geophysical Research, the researchers said that with the right conditions, it could get even colder at the Vostok Station, with a potential record low temperature of minus 140.8 F (minus 96 C).
Where is the coldest permanently inhabited place?
Oymyakon, Russia — minus 96.2 F (minus 71.2 C)
The village of Oymyakon in eastern Siberia is known as the coldest permanently inhabited place on Earth. Its name translates to "water that doesn't freeze," due to a thermal spring nearby. The city was originally a destination for reindeer herders who would bring their herds to the spring for water.
Average winter temperatures in Oymyakon reach minus 58 F (minus 50 C). The city's coldest day on record was in 1924, when temperatures plunged to minus 96.2 F (minus 71.2 C).
What is the lowest recorded temperature in the northern hemisphere?
Klinck Weather Station, Greenland — minus 93.3 F (minus 69.6 C)
In the heart of the Arctic Circle, in the middle of the Greenland ice sheet, a lone weather station recorded lowest ever temperature in the northern hemisphere on Dec. 22, 1991. That day, the temperature at the Klinck weather station had dropped to minus 93.3 F (minus 69.6 degrees C).
The Klinck weather station rests at an elevation of 10,187 feet (3,105 m), close to Greenland's highest point of Gunnbjørn Mountain. Researchers working for the World Meteorological Organization (WMO) found the record low temperature while digging through an 30-year archive, created in 2007. The WMO researchers published their findings in September 2020 in the Quarterly Journal of the Royal Meteorological Society.
This beat the previous record for the coldest temperature ever recorded in the Northern Hemisphere by minus 3 F (minus 2 C). Before Klinck, the record low temperature was minus 90 degrees F (minus 67.8 C), which was recorded at Verkhoyansk in February, 1892, and Oymyakon in January 1933. Both these sites are in Russia.
Where is the coldest city in the world?
Yakutsk, Russia — minus 80 F (minus 62.2 C)
Of the coldest cities in the world, Yakutsk is the coldest. On Jan. 18, 2023, the Siberian city broke a new record when temperatures dropped to minus 80 F (minus 62.2 C) — the coldest in nearly two decades.
Sitting just 280 miles (450 km) south of the Arctic Circle, Yakutsk is also the largest city built on permanently frozen soil, or permafrost. The coldest temperature ever recorded in Yakutsk was set on Feb. 25, 1891, when a low of minus -83.92 F (minus 64.4 C) was reached.
The city of 250,000 sits on the western bank of the Lena River, 312 feet (95 meters) above sea level. In the winter, it is shrouded in an icy "habitation" fog, according to Russia's North-Eastern Federal University. The fog forms because in cold conditions, hot air from people, cars and houses can't rise.
How do the locals deal with the cold? Layers. Wearing lots of layers.
"Just dress warmly. In layers, like a cabbage," a local resident told CNN.
Where was the lowest temperature in US?
Prospect Creek Camp, Alaska — minus 80 F (minus 62.2 C)
On Jan. 23, 1971, Alaska recorded its lowest temperature ever: minus 80 F (minus 62.2 C). The entire month was notably cold, with the average temperature only reaching minus 31.7 F (minus 35.4 C).
This beat the previous record for the lowest temperature in the United States, which occurred on Jan. 20, 1954 in Montana. That day's lows reached minus 69.7 F (minus 56.5 C).
In February 2022, climatologist and climate blogger Brian Brettschneider tweeted that the feel-like temperature had dropped to minus 91 F (minus 68 C) in Alaska's Howard Pass, in the northern part of the state. The "feels-like" temperature is also known as "wind chill," which refers to how a temperature feels on our skin when taking into account wind speed as well as temperature.
Also in Alaska, the 6-million-acre (2.4 million hectares) Denali National Park has seen some bone-chilling temperatures. In February 1999, the headquarters of Denali National Park's temperature hit a record low of minus 54 F (minus 47 C). Daily temperature records for the park go back to 1925.
Denali is the tallest mountain in North America. Its peak, which is covered in ice and snow all year round, has an automated weather station that records wind direction and speed, humidity, temperature and barometric pressure. Temperatures at the top of Denali can reach minus 60 F (minus 51 C).
The average winter temperature at the park dips to minus 3 F (minus 19 C) while the average yearly temperature is not much higher at 28 degrees F (minus 2 degrees C).
Extreme cold and climate change
Scientists study extreme temperatures to better understand the Earth system as a whole. In particular, extreme cold temperatures can help scientists understand how the climate is currently trending towards warmer temperatures in general.
"I believe that we have a lot to learn about climate change from [extremely cold] locations," Howard Diamond, a climate scientist at the National Oceanic and Atmospheric Administration told Live Science.
In particular, knowing how cold Earth can get allows scientists to keep track of anomalous periods of warmth. "Just because areas can get cold because weather variability is a fact of life, these cold temperatures do not cancel out the fact that climate change is continuing and that the planet continues to warm," Diamond said.
Stay up to date on the latest science news by signing up for our Essentials newsletter.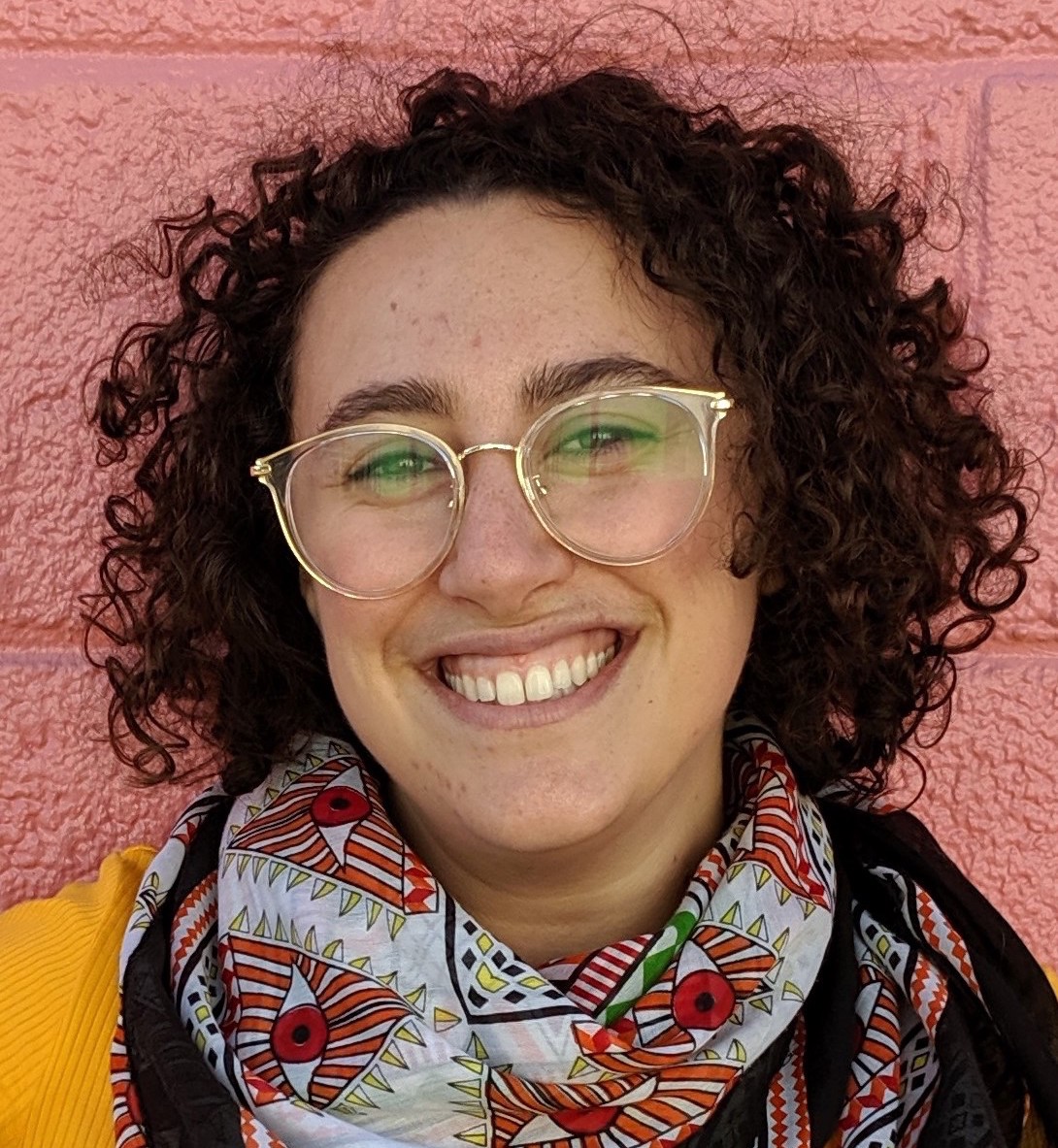 JoAnna Wendel is a freelance science writer living in Portland, Oregon. She mainly covers Earth and planetary science but also loves the ocean, invertebrates, lichen and moss. JoAnna's work has appeared in Eos, Smithsonian Magazine, Knowable Magazine, Popular Science and more. JoAnna is also a science cartoonist and has published comics with Gizmodo, NASA, Science News for Students and more. She graduated from the University of Oregon with a degree in general sciences because she couldn't decide on her favorite area of science. In her spare time, JoAnna likes to hike, read, paint, do crossword puzzles and hang out with her cat, Pancake.