Best movies about famous scientists to watch while you wait for Oppenheimer
Oppenheimer is almost here, so what better time to look back at the best biopics based on history's most influential scientists?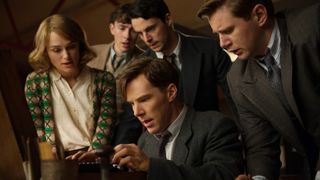 (Image credit: Black Bear Pictures)
One of the most talked-about summer releases this year is Oppenheimer, a biopic about the man who invented the nuclear bomb, directed by Christopher Nolan.
Known for telling unique, non-linear science fiction stories, it will be interesting to see this director's take on a historical figure and make an entry in the annals of science biopics.
Oppenheimer will release on July 21, but if you can't make it down for opening weekend and want to enjoy a nice science biopic, check out the below movies instead.
Biopics that focus on famous scientists often must tread a fine line of explaining the science while humanizing the faces behind the discoveries. Here we reflect on 10 of the most significant, influential, and/or accurate science biopics over the past decades.
1. Hidden Figures
Released in 2016, Hidden Figures follows three Black women working as mathematicians at NASA during the space race. The women highlighted include Katherine Johnson, Mary Jackson, and Dorothy Vaughan. Each with their own specialties, we see them fight and work through the systemic racism present in the industry to have real impacts on human spaceflight.
One of the most well-known biopics in recent years, Hidden Figures (loosely based on a book by the same name) rightly served the almost meta purpose of highlighting Black women who truly had been lost to history. The setting and stories at NASA Langley Research Center in Hampton, VA are mostly recognized to be true, with some changes made to serve the story.
This film is a fantastic watch for all ages, and even young kids can be drawn into the pacing and relatable characters. Highly recommended for all viewers.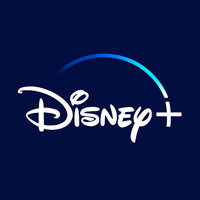 2. Einstein and Eddington
Originally released as a BBC Two drama, Einstein and Eddington has been widely overlooked despite its stellar cast and storytelling. Starring David Tennant as Sir Arthur Eddington and Andy Serkis as Albert Einstein, this film tells the story of the introduction of Einstein's General Theory of Relativity to the world, and Eddington's relationship therein. Eddington was instrumental in assisting with the first indirect test of General Relativity during a solar eclipse in 1919. This was a particularly turbulent time in physics as Einstein's theories and Eddington's observations were contrasting long-accepted Newtonian physics laws.
A key story in the film centers on Eddington's romantic feelings for his best friend at Cambridge, which has never been confirmed by historical records. Regardless, this film is a fantastic retelling of a snapshot in physics history against the backdrop of the First World War. While it might be a bit slow for younger audiences, the stellar acting and fascinating story make this a must-see for fans of science and history.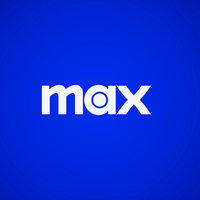 3. October Sky
Along the theme of rocket research, October Sky tells the story of four young men from West Virginia who are inspired to take up rocketry after the launch of Sputnik 1. Based on the memoir "Rocket Boys", this film is a classic coming-of-age story that inspires across recommendations. It beautifully and honestly depicts life in the late 1950s coal mining regions of the Appalachians.
The film is based on the true story of Homer H Hickam Jr, the son of a coal miner who fought against expectations to become an engineer at NASA, generally faithful to the book and life depicted therein, despite the omission of Wernher von Braun's Nazi associations.
Though this film was released in 1999, it remains an inspirational classic for families and folks of all ages.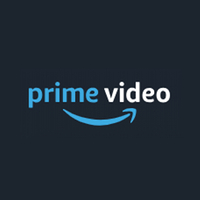 4. Agora
Reaching far back in the annals of history, Agora is an English-language Spanish film that tells the story of Hypatia, a woman in late 4th century Roman Egypt who challenges the heliocentric model of our solar system. Starring Rachel Weisz, the film is not without its criticism for anachronistic portrayals and misleading attributions of inventions and theories to Hypatia due to the lack of historical evidence. However, this intensely cerebral drama holds themes that are still relatable today, specifically to women in STEM fields.
With some violence and intense themes, Agora is not recommended for everyone, but its unique subject and portrayal of science in ancient times makes this a worthy viewing.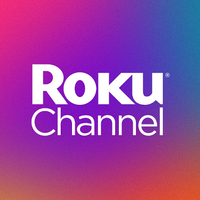 Watch Agora on The Roku Channel
Free (with ads)
Agora is available to watch for free on The Roku Channel, though you will have to put up with adverts.
5. The Imitation Game
The Imitation Game recounts the famous story of the Enigma Machine developed during World War II to decrypt Nazi communications. Starring Benedict Cumberbatch, the film follows the life of Alan Turing, noted for his work at Bletchley Park and contributions to the machines built. In addition to mathematics and cryptography, the film pays tribute to Alan Turing himself and the challenges he faced in the first half of the 20th century.
Notably, Alan Turing was prosecuted for homosexuality and underwent chemical castration before dying of suicide in 1954. While a significant amount of liberties are taken with respect to Turing's personal life and personality, the film nonetheless contributed to the passing of the Policing and Crime Act 2017 (the "Alan Turing law") which serves as an amnesty law for men who were cautioned or convicted under historical legislation that outlawed homosexual acts in England and Wales.
This award-winning film is generally acceptable for all ages though the themes may be intense for younger viewers.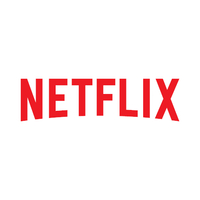 6. Temple Grandin
Starring Claire Daines, Temple Grandin is a 2010 film which examines the life and work of Temple Grandin, a woman with autism who revolutionized treatment of livestock. Based on her own memoirs, this film beautifully examines the stigma of autism and women in scientific fields. Critically well received and winner of multiple awards, Grandin herself praised Danes' performance as if "going back in a weird time machine".
Grandin is currently a professor of Animal Sciences at Colorado State University and a prominent advocate for autism rights and neurodiversity movements.
Rated PG, this film would be an excellent watch for older children interested in studying and working with animals though caution must be given as the subject matter includes cruel treatment of animals.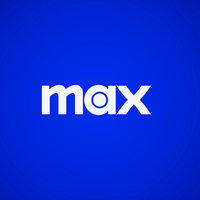 7. Tesla
Chronicling the life of famous inventor Nikola Tesla, Tesla examines the ups and downs of inventions and business. Ethan Hawke brings a fantastic performance in an otherwise straightforward biographical film. Hitting the highlights of Tesla's life and career, the film misses out on nuance and drama, but is a decent watch for those interested.
It's generally appropriate for all ages and may be an interesting watch for young inventors, though realizing there is a significant portion focusing on relationships. The film takes some interesting directorial choices but overall is a faithful adaptation of his life, winning the Alfred P. Sloan award at Sundance Film Festival in 2020.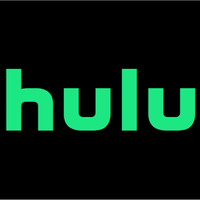 8. Gorillas in the Mist
Reaching back a few decades, this film is ripe for a rediscovery despite its success at the time. Gorillas in the Mist tells the story of primatologist and conservationist Dian Fossey, following her career change and move to Africa to study rare mountain gorillas. Fossey's work explored the communication and social behavior of these gorillas, capturing the attention of National Geographic. However, the attention also highlights the poaching crisis of gorillas, turning Fossey into an anti-poaching activist.
A good amount of the racial imagery in the film is not appropriate and if made in this day and age, one imagines a different approach would be taken. Despite some critics examining the rather neutral treatment of Fossey and her personality, the film is notable for its dozens of award nominations, particularly highlighting Sigourney Weavers' performance and how it integrated the gorillas both live and artificial.
The film is fairly violent and distressing, but highlights an important moment in history for the study of mountain gorillas and anti-poaching movements.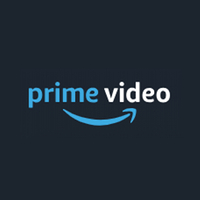 9. Ammonite
The romantic drama Ammonite examines the personal life and struggles of Mary Anning, a fossil collector and paleontologist in the mid-1800s. Starring Kate Winslet as Mary Anning, and Saoirse Ronan as her friend and eventual lover Charlotte Murchison, the film predominantly explores their romantic relationship in the backdrop of seaside fossil collecting in Dorset.
From a scientific point of view, the film is illuminating to how fossils were discovered, examined, sold, and donated, often ignoring the work (particularly of women) who unearthed them. While there is no historical evidence of Anning's sexuality, it can't be discarded as queer history has often been told through a heterosexual lens. Regardless, Mary Anning was a pivotal paleontologist who made dozens of discoveries in Jurassic marine fossil beds along the English Channel. She was frequently, and almost completely, overlooked due to her being a woman at this time. Her story is a fascinating one, and any stories highlighting her contribution to paleontology must be lauded.
This film is a beautiful, slow drama with the brutal English coast and life in the Victorian era playing a key role. There is a significant amount of nudity and sex so it is not recommended for younger viewers.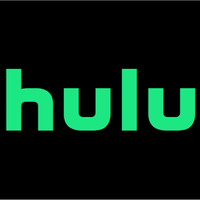 10. The Man Who Knew Infinity
Starring Dev Patel, The Man Who Knew Infinity explores the life of mathematician Srinivasa Ramanujan and his life moving from poverty in Madras, India to Cambridge University during World War I. Under the tutelage of Professor G. H. Hardy, played by Jeremy Irons, Ramanujan became a notable theoretical mathematician. His friendship and relationship with Professor Hardy is the key drama in the film, and the struggles of maintaining a life in a new country while sustaining relationships back home.
With real-life mathematicians collaborating with the film, it's praised for its accurate portrayal of mathematics and professional mathematicians, often drawing comparisons to Good Will Hunting. It is generally appropriate for all audiences and is a beautiful portrayal of the lives of famous mathematicians.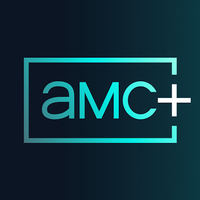 Stay up to date on the latest science news by signing up for our Essentials newsletter.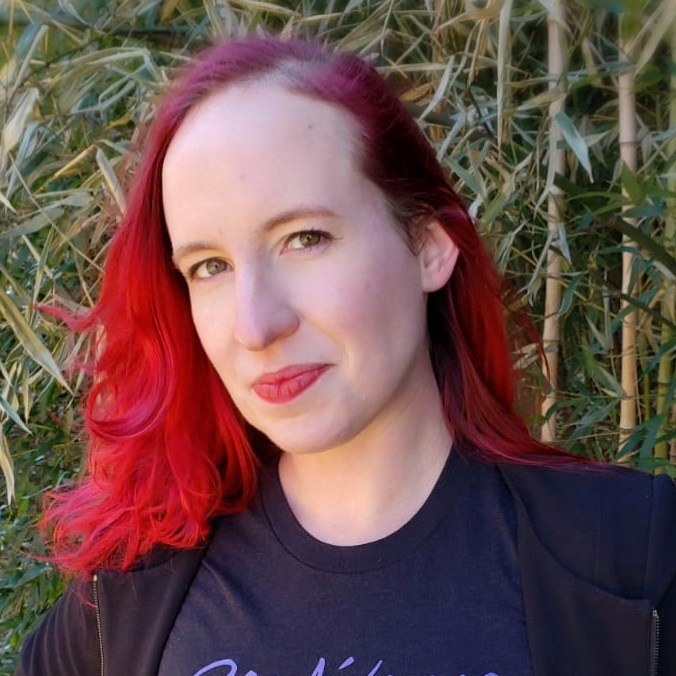 Erin Macdonald holds a PhD in Gravitational Astrophysics from the University of Glasgow, and currently works as a writer, producer, and science consultant in Los Angeles. She recently published Star Trek: My First Book Of Space, a baby board book and also wrote and narrated the Audible Original The Science Of Sci-Fi which made the Top 10 Bestseller List in March 2020. She has written a number of videos for the YouTube channel Extra Credits on science in video games. Additionally, she has been a contributing author to publications such as StarTrek.com, SyFy Wire, and LiveScience speaking on space, science, and the intersection with science fiction. She is also the science advisor for the entire Star Trek franchise, a job which started in 2019 and continues to this day.
The Theory of Everything stars Eddie Redmayne as Steven Hawking.

Reply