Who should get the new COVID vaccines? What to know about the 2023-2024 shots
New COVID vaccines have been approved to guard against coronavirus variants that are currently circulating.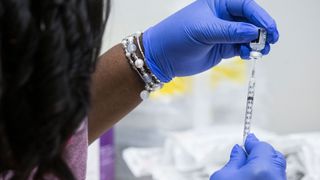 (Image credit: Houston Chronicle/Hearst Newspapers via Getty Images / Contributor)
Like the annual flu shots, COVID-19 vaccines have been getting a yearly update each fall — and we're due for a new batch.
So who should get one this time around? What shots are approved for use, and when will they be available?
Here's what you need to know about the 2023-2024 COVID-19 vaccines.
Related: When should you get a flu shot? What to know for the 2023-2024 flu season
Where can you get the new COVID vaccines?
To find COVID-19 vaccine locations near you, use the CDC's Vaccines.gov. You can also text your ZIP code to 438829 or call 1-800-232-0233 to learn where the vaccines are offered in your area.
Who should get the new COVID vaccines?
Everyone ages 6 months and older should get an updated COVID-19 shot to reduce the risk of severe illness, hospitalization and death from the coronavirus, the CDC says.
The updated Pfizer-BioNTech and Moderna vaccines are FDA-approved for individuals ages 12 and older and are authorized under emergency use for children ages 6 months to 11 years old. The Novavax shot is authorized under emergency use for people ages 12 and older.
People ages 5 and up are eligible for one dose of an updated Pfizer-BioNTech or Moderna vaccine, regardless of whether they've been vaccinated for COVID-19 before. Unvaccinated people who opt for the Novavax shot should get two doses, spaced three weeks apart; those who have previously been vaccinated for COVID-19 only need one dose.
Children ages 6 months to 4 years old who've previously been vaccinated for COVID-19 are eligible for one or two doses of updated Pfizer-BioNTech or Moderna vaccine, depending on which vaccine brand they previously got. Unvaccinated children ages 6 months to 4 years old are eligible for three doses of the updated Pfizer-BioNTech shot or two doses of the updated Moderna shot. (These doses are spaced weeks apart, not given at the same time.)
Those with moderately or severely weakened immune systems may get additional doses of the updated COVID-19 vaccines and should talk to a health care provider about the timing of the doses and which shots to consider, the CDC says.
When should you get the new COVID vaccine?
If it's been at least two months since their last COVID-19 vaccination, individuals can get an updated shot right away, the FDA and CDC say.
If you've recently had COVID-19, though, you may consider delaying your next vaccine dose by three months from the time your symptoms started, or if you had no symptoms, from the time you first tested positive for the virus, the CDC advises. That's because reinfection is generally less likely in the weeks to months immediately after an initial infection.
But for people with a high risk of severe COVID-19 and those who have close contacts at high risk, it may be best to get the shots sooner rather than later, regardless of if they've had a recent case, the CDC adds.
People who are currently sick with COVID-19 should wait to get the updated shots until after their isolation period is up, to avoid exposing medical providers to the virus, the CDC stresses.
Can you get a COVID vaccine and flu shot at the same time?
Yes, you can get the new COVID-19 vaccine and this year's flu shot at the same time. The CDC says you can either get both shots in the same arm, at least an inch apart, or one shot in each arm. If you choose to get the shots at different times, there's no recommended waiting period — you can schedule one appointment shortly after the other.
Studies suggest that getting the shots together comes with a similar risk of side effects as getting a COVID-19 vaccine on its own; common side effects include headache, muscle ache and fatigue. The same research suggests that getting the shots together does not undermine the effectiveness of either vaccine.
What's different about the new COVID vaccines?
This year's COVID-19 vaccines offer protection against a subvariant called XBB.1.5 and its close relatives, which stem from a branch of the omicron family tree called "XBB."
Members of the XBB lineage generally have very similar spike proteins to one another; spike proteins are the pointy projections on the coronavirus' surface. Because of this, the new XBB.1.5-based vaccines are expected to offer broad protection against many XBB viruses. This expectation is backed by evidence gathered in recent animal studies and small human trials of the new vaccines, the FDA said.
Like their predecessors, the new Moderna and Pfizer-BioNTech shots contain a molecule called mRNA that carries blueprints for the coronavirus spike protein. Once in the body, this mRNA tells cells to build spike proteins and thus trains the immune system to recognize the coronavirus. That said, unlike the 2022-2023 shots that contained instructions for multiple SARS-CoV-2 spikes, this year's vaccines only code for XBB.1.5 spikes. That means they're considered "monovalent" instead of "bivalent."
The Novavax shot is based on different technology. It contains nanoparticles made out of lab-made spike proteins — so the spike proteins are made by cells in a lab, rather than inside the human body. It also contains an "adjuvant," a substance that revs up the immune system to mount a stronger response to the vaccine.
Related: Coronavirus variants: Facts about omicron, delta and other SARS-CoV-2 mutants
Will the COVID vaccines work against new variants?
The FDA noted that data suggest the updated mRNA shots will work well against EG.5, an XBB family member that's recently dominated in the U.S. and spawned "Eris," an unofficially nicknamed subvariant. The Novavax shot is also expected to work well against XBB.1.5 and its close relatives, based on data from manufacturing and on non-clinical experiments designed to measure immune responses.
The FDA has also said the updated shots should work against BA.2.86, or "Pirola," another XBB spinoff that health officials have been keeping an eye on. The CDC released a report on Sept. 8 stating that data suggest antibodies from recent infections and the new vaccines should both protect against BA.2.86, but more data are being collected.
"Real-world data are needed to fully understand the impact given the complexities of the immune response to this variant," the CDC wrote of BA.2.86, which is not yet widespread. "Additional studies on this are ongoing, and we expect to learn more in upcoming weeks."
Are COVID vaccines still free in the U.S.?
Most people with health insurance plans, including those provided by private insurers and by government programs like Medicare or Medicaid, can get COVID-19 vaccines from in-network providers at no cost, according to the CDC.
Adults without health insurance and those whose plans don't cover all costs of vaccines can get COVID-19 shots at no cost through the CDC's Bridge Access Program. These free vaccines are available at state and local health departments, federally supported health centers and participating retail pharmacy chains, including CVS, Walgreens and eTrueNorth. To find local vaccine sites participating in the Bridge Access Program, enter your ZIP code at Vaccine.gov and then check the box that says "Participating in Bridge Access Program."
Children eligible for the Vaccines for Children program, such as those who are uninsured or Medicaid-ineligible, can get no-cost COVID-19 vaccines through providers enrolled in that program.
Will there be new COVID vaccines again next year?
Most likely, yes. Unless a particularly dangerous new variant emerges before that point, "the FDA anticipates that the composition of COVID-19 vaccines may need to be updated annually, as is done for the seasonal influenza vaccine," the agency wrote in its approval of the 2023-2024 shots.
This article is for informational purposes only and is not meant to offer medical advice.
Editor's note: This story was updated on Oct. 4, 2023 after the authorization of the Novavax shot. It was first published on Sept. 13.
Stay up to date on the latest science news by signing up for our Essentials newsletter.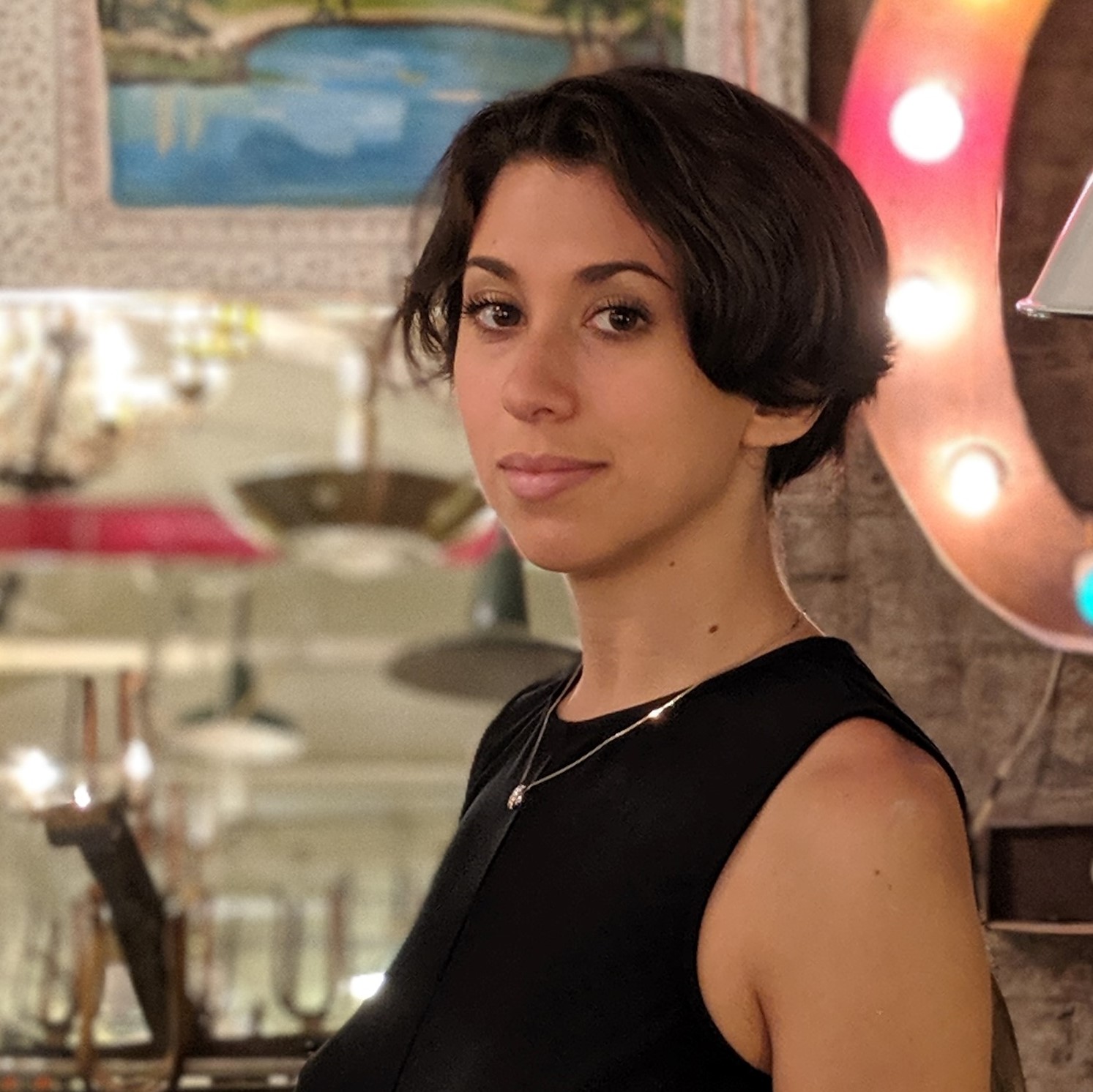 Nicoletta Lanese is the health channel editor at Live Science and was previously a news editor and staff writer at the site. She holds a graduate certificate in science communication from UC Santa Cruz and degrees in neuroscience and dance from the University of Florida. Her work has appeared in The Scientist, Science News, the Mercury News, Mongabay and Stanford Medicine Magazine, among other outlets. Based in NYC, she also remains heavily involved in dance and performs in local choreographers' work.