Teen unearths 34 million-year-old whale skull on her family's Alabama timber farm
The huge, ancient whale skull was discovered during a summer dig on a high school student's family property where fossilized shark teeth had previously been found.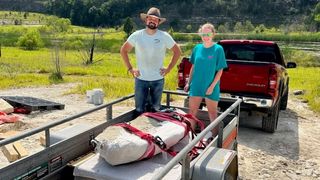 (Image credit: Drew Gentry/Alabama School of Mathematics and Science)
An Alabama high school student and her teacher have discovered the fossilized remains of a whale that lived 34 million years ago. The creature is believed to be a carnivorous whale that lived during the Eocene epoch (56 million to 33.9 million years ago) — a time when sea levels were higher and the state was submerged by a shallow ocean.
Lindsey Stallworth, 16, and Andrew Gentry, an evolutionary biologist and teacher at the Alabama School of Mathematics and Science, were digging on Stallworth's family's timber property in Monroe County as part of a summer school project, with Stallworth having previously found fossilized shark teeth there.
After just a few hours of searching, the pair found huge bones protruding from a hill. "We saw something and we were like 'oh my gosh, what is this?'" Stallworth told AL.com. "Once we started digging into it and looking, we slowly realized what we had actually found."
Related: One of the longest dino tracks in the world revealed by drought in Texas state park
Gentry told Live Science they initially had "very little idea" of what they had found — other than it being a large vertebrate. After about a week of slowly clearing away the excess rock with dental picks and small chisels, they managed to expose a large tooth from the lower jaw of a big animal.
Image 1 of 3
Whale skull excavation
"I sent photographs of the tooth to my good friend and paleontological colleague, Dr. James Parham, at the University of California, Fullerton, who in turn sent them to Dr. Jorge Velez-Juarbe at the Natural History Museum of Los Angeles," Gentry said in an email. "Dr. Velez-Juarbe specializes in fossil marine mammals, and he was able to identify our discovery as a species of carnivorous whale."
He said the geology of the dig site had been previously dated, meaning they could determine the age of the fossil straight away.
The whale's exact species has yet to be determined. During the Eocene, Alabama was home to a host of primitive whales, including Basilosaurus cetoides — a ferocious marine mammal that lived 34 million to 40 million years ago and grew up to 60 feet (18 meters) long. The new specimen could be a never-before-seen species in the Basilosauridae family.
"We've only excavated the skull and most of what we've excavated is still encased in stone," Gentry said. "We are reasonably sure that the whale is an archaeocete [primitive] whale in the family Basilosauridae, but it will be several months before we have uncovered enough of the skull to identify the species the whale belongs to."
The skull has now been taken to the Alabama School of Math and Science, where it is being cleared and studied. Gentry and Stallworth plan to resume excavations next year.
"Right now, we only have the skull, but we uncovered several postcranial elements during the excavation of the skull which indicate that more of the skeleton is present," Gentry said. "We will know more next summer!"
Stay up to date on the latest science news by signing up for our Essentials newsletter.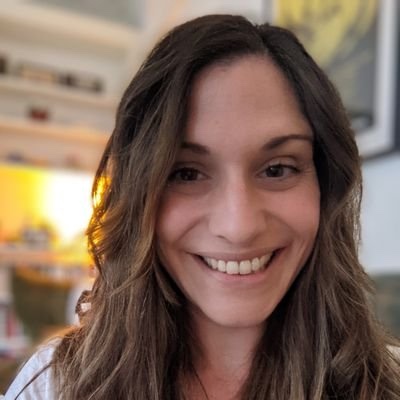 Hannah Osborne is the planet Earth and animals editor at Live Science. Prior to Live Science, she worked for several years at Newsweek as the science editor. Before this she was science editor at International Business Times U.K. Hannah holds a master's in journalism from Goldsmith's, University of London.