Watch exclusive clip of never-before-depicted dinosaur from Prehistoric Planet season 2
Episode two, available to stream today on Apple TV+, features the heavily armored Tarchia, a dinosaur with an inbuilt air conditioning system and one of the largest ankylosaurs.
The wait is finally over for season two of "Prehistoric Planet," with the two first episodes now available to stream on Apple TV+ and three more to come this week.
The return of the award-winning show features a dazzling new cast of characters, including dinosaurs, pterosaurs and other ancient creatures that roamed the Earth over 66 million years ago. The epic five-part season takes viewers on an adventure to little-explored habitats and showcases never-before-seen species, such as the Tarchia — a heavily armored beast and one of the largest ankylosaurs, which you can see in the clip below.
"The strapline for this is: new dinosaurs, new habitats and a new season," series showrunner Tim Walker told Live Science. "Every episode has at least one new dinosaur and some of them are brand new to the screen, they've never been depicted before by anybody else."
Each episode unfolds in a different habitat, depicting in exquisite detail the trials and tribulations that some prehistoric animals faced to survive. From islands and swamps to the depths of the ocean and unforgiving deserts, season two continues to bring fantastic creatures to life with state-of-the-art computer graphics and camera work.
"We show different camera techniques that weren't showcased in season one," Walker said. The new season features sequences filmed with thermal imaging cameras to reveal some of the dinosaurs' body temperature, as well as slow motion sequences. "We literally take the camera closer, so a lot of long lens work where we can see extreme detail of the characters, be they dinosaurs or the other animals as well, so it's a true follow up to that first season, where we're pushing the boundaries."
Related: 'Very weird' ankylosaur's tail looked like an Aztec war club
Episode two transports viewers to the harshest and most extreme places on prehistoric Earth. In these gnarly "Badlands," which range from volcanic regions to scorching deserts, dinosaurs like the Tarchia mastered survival thanks to a multitude of cunning adaptations. Tarchias were herbivorous, 18-foot-long (5.5 meters) dinosaurs that lived in what is now Mongolia in the late Cretaceous, roughly 75 million to 70 million years ago, according to the Natural History Museum in England.
The clip from the second episode brings viewers face to face with these desert-dwelling ankylosaurs, which whacked their peers with their sledgehammer-like tails and whose inbuilt air-conditioning system allowed them to thrive under the glaring sun. In it, two tarchias are seen trudging in the sand among rocky outcrops and heard exhaling loudly through their large noses to moisten the dry air and conserve water with every breath. Close ups reveal the detail of the tarchias' scaly skin, nostrils and dark patches that protect their eyes from the harsh sunlight.
"We set out to make a show that represents the lives of these animals 66 million years ago," executive producer Mike Gunton, who directs the world-renowned BBC Studios Natural History Unit, told Live Science.
To do so with the greatest accuracy possible, the producers collaborated with a team of paleontology researchers, artists and experts in a wide range of scientific fields. "Everything starts for us with the fossil record," Walker said. "One of the things we're very proud of about the series is that we've been very driven by science."
The new season reveals the science behind the action on screen like never before. Science explainers that weren't included in the first season are now embedded at the end of the show to provide viewers with a more complete experience. "Now it's part of the show, which we think is a really important part of the journey the audience takes," Gunton said.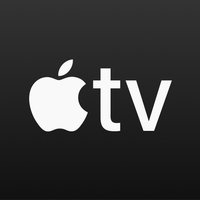 Watch Prehistoric Planet 2 on Apple TV+: 7-day free trial and then $6.99/mo
Watch Prehistoric Planet 2, along with the stellar first season on Apple TV+. There are loads of other great science shows on there too, including Big Beasts and NOVA.
For a taste of what you can expect in the new episodes of "Prehistoric Planet," you can watch a stunning preview of the second season here. For those itching to discover the Tarchia and other spectacular animals, here's how to watch "Prehistoric Planet" season two. For a sneak-peak into the art, science and technology behind this new season, you can listen to the new companion podcast "Prehistoric Planet: The Official Podcast," hosted by executive producer Mike Gunton, on Apple TV+.
Each episode of the four-part audio series features a special guest whose expertise contributed to bringing the magnificent creatures and their habitats to life. The last episode will air May 29.
Stay up to date on the latest science news by signing up for our Essentials newsletter.
Sascha is a U.K.-based trainee staff writer at Live Science. She holds a bachelor's degree in biology from the University of Southampton in England and a master's degree in science communication from Imperial College London. Her work has appeared in The Guardian and the health website Zoe. Besides writing, she enjoys playing tennis, bread-making and browsing second-hand shops for hidden gems.