CDC Blocks Publication of Abortion Research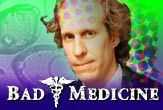 Regardless on your views of abortion—in favor or against legalization—new and disturbing research should unite all of us. According to the current issue of the medical journal The Lancet, illegal abortions are as common as legal ones worldwide.
Some 20 million women seek illegal abortions each year, a number that is surely underreported given the sensitivity of the topic. This implies that if you are serious about reducing abortions, banning them is the wrong approach.
Banning, it seems, is also the more deadly approach, according to The Lancet. Illegal abortions lead to 70,000 unintended deaths of women each year and millions of injuries, many permanent. The death rate from legal abortions is less than 0.001 percent.
It's not clear whether the U.S. Centers for Disease Control and Prevention (CDC) shares this opinion. The agency has barred its own scientists from participating in The Lancet special issue, the latest example of the CDC censoring sex topics that run counter to the Bush administration's emphasis on abstinence.
Abstaining from publication
The CDC, once an advocate of safe sex and family planning, has hit sad times. In 2002, upon direction from the White House, the CDC removed positive language about the effectiveness of condom use. In its place on its Web site about sexually transmitted diseases, to this day, is a document called "Male Latex Condoms and Sexually Transmitted Diseases," a tirade on how risky condoms can be. It's an embarrassment to every health expert I know at the CDC.
By 2004, the CDC was forced to require that any organization performing HIV-prevention work and receiving federal funds must pump up the abstinence talk and downplay the condoms. More sighs from the health community. After all, HIV rates were leveling in America after years of condom-use awareness.
In 2005 a CDC researcher named Gabriela Paz-Bailey published an article in Archives of Pediatric & Adolescent Medicine that surely embarrassed the White House. She found that, contrary to the party line, proper condom use was indeed very effective in preventing the spread of chlamydia and gonorrhea among teenagers and that most of these young people weren't using condoms correctly.
For folks to know how to use a condom correctly—the most common mistake reported is starting sex without a condom—they need to be educated. And sex education involving condoms is virtually non-existent in the United States and most of the developing world.
Yet in a move that shocked The Lancet, the CDC wouldn't allow Paz-Bailey to publish similar results on condom use and effectiveness in the Nov. 4 issue last week, stating that a special series on reproductive health is too politically charged. Lancet editor Richard Horton relays the details of the interchange in an editorial, published Saturday.
Bill Gates to the rescue
The United States has long been at odds with the rest of the developed world when it comes to supporting HIV and family planning efforts in poor countries. The United States won't fund any international agency that performs, counsels or advocates for abortion services, even in the case of rape or incest. Known as the Mexico City Policy, the rule went into effect under Reagan in 1984; was rescinded by Clinton in 1993; and was reinstated by the current President two days into his first term.
The latest emphasis on abstinence-only education has been more of a hamstring, however. One-third of the $3 billion in international AIDS prevention from the United States must be spent on programs promoting abstinence until marriage. Like the CDC, the U.S. Agency for International Development, which shells out this money, removed information on the effectiveness of condoms from its Web site.
Bill Gates, who is wealthy enough to be his own country, openly criticized the new U.S. policy at the 2006 AIDS conference in Toronto, saying, "Abstinence is often not an option for poor women and girls who have no choice but to marry at an early age. Being faithful will not protect a woman whose partner is not faithful... We need to put the power to prevent HIV in the hands of women."
Empowering women would not only prevent HIV but also improve their health and stave off abortions, something we all want. The Lancet raises this issue, but the CDC declined to support it.
How to really end abortion
According to the Nov. 4 issue of The Lancet, every year more than 120 million couples have an unmet need for contraception, 80 million women have unintended pregnancies, 45 million of those pregnancies end in abortion, and more than a half-million women die from complications associated with pregnancy and childbirth.
Pro-abortion advocates do not advocate for abortion. Their goal is to minimize the number of abortions by preventing unwanted pregnancies. Like anti-abortion groups, they long for the day when abortions are not performed.
But we are faced with certain facts. Many women do not want to be pregnant and will risk their lives to terminate that pregnancy. It's no bold revelation that ending unwanted pregnancies will put an end to abortion. Abstinence, restrictions and censorship won't get us there.
What's sad is that the current administration, which truly does want to prevent HIV and unwanted pregnancies, is doing everything in its power to ensure these scourges will never go away.
Christopher Wanjek is the author of the books "Bad Medicine" and "Food At Work." Got a question about Bad Medicine? Email Wanjek. If it's really bad, he just might answer it in a future column. Bad Medicine appears each Tuesday on LIveScience.
More to Explore
The Biggest Popular Myths
FDA Approves Implantable Contraceptive for Women
Stay up to date on the latest science news by signing up for our Essentials newsletter.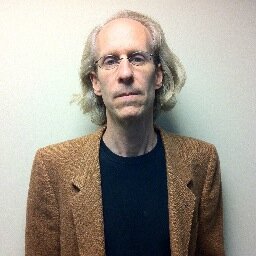 Christopher Wanjek is a Live Science contributor and a health and science writer. He is the author of three science books: Spacefarers (2020), Food at Work (2005) and Bad Medicine (2003). His "Food at Work" book and project, concerning workers' health, safety and productivity, was commissioned by the U.N.'s International Labor Organization. For Live Science, Christopher covers public health, nutrition and biology, and he has written extensively for The Washington Post and Sky & Telescope among others, as well as for the NASA Goddard Space Flight Center, where he was a senior writer. Christopher holds a Master of Health degree from Harvard School of Public Health and a degree in journalism from Temple University.