Social Pressure, Not Health Warnings Influence Sexual Behavior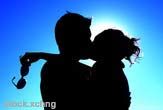 Young people often decide if they should use a condom by whether they perceive their sexual partners as "clean" or "unclean."
In a study reported today in the journal Lancet, researchers found the factors like this one that influence a young person's sexual practices are strikingly similar worldwide.
Since nearly half of new HIV infections worldwide occur among people aged 15 to 24 years, changing sexual behavior in this group is crucial to tackling the disease's spread, the researchers said. They suggest their findings could help guide more successful safe-sex campaigns.
The results also explain why many HIV programs have not been effective, said co-researcher Cicely Marston of the London School of Hygiene and Tropical Medicine. These programs typically focus on non-social reasons to explain why young people don't use condoms, including ignorance and barriers to access. "Therefore, programs that merely provide information and condoms, without addressing the crucial social factors identified are only tackling part of the problem."
Social standards
Marston and Eleanor King of the Medical Research Council in the U.K. reviewed 268 studies of sexual behavior in young people aged 10 to 25 years old and published between 1990 and 2004. Data from a number of countries, including the U.K., Australia, Mexico, and South Africa, were included in the review.
Using computer programs to comb through the studies, they found seven common themes, five relating to sexual behavior in general and two to condom use in particular. The results point out possible reasons a teen or young adult would put themselves into a risky sexual situation.
When it comes to condom use, both guys and girls use perception to determine the need for condom protection. In one study, a man from the U.K. stated: "Depends how 'easy' she is. If she'd sleep with me the first night, I'd wear a condom. But if I met a girl who weren't that type of girl and started seeing her regular, then I'd trust her. I don't like wearing them."
All the societies studied had strikingly similar expectations of sexual behavior in both genders, with men expected to be highly heterosexually active, and women chaste. For instance, it's normal for men to seek sexual pleasure, but a woman on the prowl can be branded as "loose" or "cheap."
Fearing the shameful labels, many women might avoid saying "yes" directly in response to sexual advances by a guy. The researchers said this makes "no" more difficult to interpret. In one of the studies reviewed, a young man from South Africa said, "When [women] say 'no' they mean 'yes'. [A woman] can never come out clearly and say 'let's do it'. You need to read her facial expression… If she keeps on saying 'no' and closing her eyes, she wants it [sex]."
For guys, there is often a stigma attached with lack of experience or not scoring with a female. "Young men not having sex with their girlfriends may be accused of being 'gay.' Some worry they will be unable to achieve penetration, and may even avoid condom use for fear of loss of erection," the scientists stated in their research paper.
Deeper understanding
Since the advent of HIV and AIDS, sexual behavior studies have risen, most of which have focused on identifying and changing sexual practices. This research has been quantitative, answering questions such as "what percentage of young people reported using a condom the first time they had sex?"
While this information can be helpful, the scientists explained it isn't as useful for understanding the reasons for the sexual behavior. "Qualitative research helps describe, and find the reasons for, behavior and its social context," the researchers stated in the journal article.
The results could explain, for instance, why a woman would neglect condom use despite having high levels of knowledge and access to protection, because she feels her partner is "clean," or she doesn't want to appear too experienced with sexual encounters. From these seven themes, policy makers could craft a local profile of factors influencing sexual behaviors. This could serve asa template for briefing public health practitioners and identifying which safe-sex campaigns are most likely to score.
One idea for further research into sexual behavior is to look closely at the deviants, those people who don't follow these seven norms. The research could focus on which men refuse intercourse and why, and what makes young people who demand condoms even with long-term partners different from their peers.
All About Reproduction
The Sex Quiz: Myths, Taboos and Bizarre Facts
Stay up to date on the latest science news by signing up for our Essentials newsletter.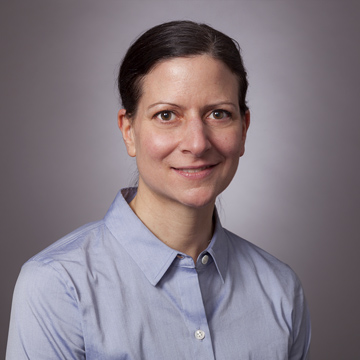 Live Science Editor-in-Chief
Jeanna served as editor-in-chief of Live Science. Previously, she was an assistant editor at Scholastic's Science World magazine. Jeanna has an English degree from Salisbury University, a master's degree in biogeochemistry and environmental sciences from the University of Maryland, and a graduate science journalism degree from New York University. She has worked as a biologist in Florida, where she monitored wetlands and did field surveys for endangered species. She also received an ocean sciences journalism fellowship from Woods Hole Oceanographic Institution.