Sex, Violence & Gore: What Today's Teens Do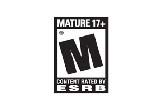 SAN FRANCISCO (AP) -- Shooting. Killing. Vehicular mayhem. Sexual conquests. Teenagers can experience it all through today's almost-anything-goes breed of video games, primarily among those rated "M'' for mature.
The Entertainment Software Rating Board is responsible for that rating system, and this self-regulating videogame industry group has suddenly found itself on the hot seat.
Critics say the board's guidance is toothless and does little to help parents trying to protect impressionable children from questionable content.
"There is no doubting the fact that the widespread availability of sexually explicit and graphically violent video games makes the challenge of parenting much harder,'' said Sen. Hillary Rodham Clinton, who asked the Federal Trade Commission last week to investigate one of the most violent titles, "Grand Theft Auto: San Andreas.''
In this "M'' rated game -- last year's top-seller among console games -- the main character seeks bloody vengeance on gang-filled streets, firing automatic weapons and picking up scantily clad women.
But what really riles family-oriented media watchdog groups are additional scenes in which nude "girlfriends'' join in explicit sex acts in the PC version. The scenes become "playable'' with the help of a freely available download created by a Dutch programmer.
"Grand Theft Auto'' publisher Rockstar Games says the game's designers did not create that content. Not so, says the programmer, Patrick Wildenborg. He insists his "mod'' merely unlocks code that was already hidden in the game's retail version.
Had such sexually explicit content been clearly a part of the retail version, it would likely have earned the game an "adults-only'' rating. And that would have potentially cost Rockstar Games millions in lost sales.
The ESRB's president, Patricia Vance, cautions the public not to jump to conclusions while the board investigates the case.
"I think it is very important for people to realize that this game is rated "M'' for mature,'' Vance said. "This game is not a game that was rated for children. Regardless of what if anything was modified, it's a game that the ESRB has made as clear as it can that it was not intended for anyone under the age of 17.''
The ESRB is accustomed to pressure -- it was formed 11 years ago under heat from Congress to crack down on violent videogames. The board now issues ratings for more than 1,000 game titles each year.
As part of the process, game makers must submit a lengthy form describing the most extreme content, and turn over visual samples and scripted dialogue as each game nears the final stages of development.
The ESRB then hires everyday New Yorkers to test the games and recommend ratings, from "E'' for everyone to "AO'' for adults only. At least three testers try each game, and recommended ratings are delivered within five days, Vance said.
"At the end of the day, what they're looking at is not how fun this game is,'' Vance said. "We're looking for objective, independent feedback ...''
That feedback is ultimately delivered to a board comprised of executives from the largest videogame companies, including heavyweights like Microsoft Corp., Nintendo of America Inc. and Electronic Arts as well as Take 2 Interactive, the parent company responsible for the Grand Theft series.
Similar ratings for movies have been determined since 1968 by the Motion Picture Association of America under a system that is also voluntary.
But video games are much more complex than movies by their very design -- they usually have layers of content, and sometimes there are "hidden'' areas that can be unlocked with special codes. Often, software patches and add-ons available for download can modify video games -- either made available by the original publisher or created by fans as modifications, or "mods.''
Further complicating matters, games' final ratings can sometimes be of little use to parents and gamers deciding on a purchase.
For example, THQ Inc. offers two versions of "The Incredibles'' for PC -- one rated "E'' and the other "T'' for teen -- each described simply as containing "cartoon violence.'' And "Chris Moneymaker's World Poker Championship'' from Valu Soft is rated "M'' for its "simulated gambling,'' while Hoyle's "Poker Series'' gets an "E,'' also for "simulated gambling.''
Then there's Atari's "F/A-18: Operation Iraqi Freedom,'' which allows the player to "Kick some Ba'ath'' by dropping bombs on targets deep inside Iraq. It's rated "E'' for everyone, just like Her Interactive's "Nancy Drew: The Secret of Shadow Ranch.''
Dennis McCauley, who runs GamePolitics.com and follows hot-button industry issues, says the ESRB generally does a good job of determining ratings -- but only answering to itself is a problem.
"My primary issue with it is that it's not accountable to anyone. It's kind of a closed loop,'' McCauley said. "They need to have some kind of mechanism to interface with the public, and not necessarily the government because some people would see that as censorship.''
But a good dose of government oversight is exactly what is needed, says Rep. Joe Baca, D-Calif. He has been trying for three years to get legislation passed that would require the FTC to determine if the video game industry's labeling practices are unfair or deceptive.
Baca says parents are being misled -- he thinks videogame publishers seek the "M'' rating even when they know a game includes content that should be in "Adults Only'' territory.
"They know very well that if it said "Adults Only'' these would not be displayed at a Target, at a Wal-Mart or any of the other videogame (retailers), because they wouldn't be sold,'' Baca said in an interview.
And these games are having a real, detrimental impact on young minds, Baca said -- "In a videogame, you're actually pursuing and simulating a person. You're under hypnosis. You're a person that is dramatizing, that is living the example of what is going on.''
Hey Kids!
((ImgTag||right|null|null|null|false))Titles rated M (Mature) have content that may be suitable for persons ages 17 and older. Titles in this category may contain intense violence, blood and gore, sexual content, and/or strong language.
SOURCE: Entertainment Software Rating Board (ESRB)
Stay up to date on the latest science news by signing up for our Essentials newsletter.