Holiday sale: Save up to 39% on All About Space magazine, plus read a free issue here
Get your holiday gifts all wrapped up with a subscription to All About Space from £8.50/$8.50/€8.50.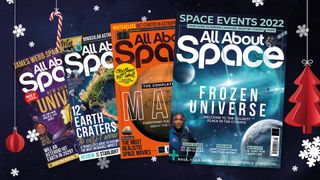 (Image credit: Future)
Hey Space fans! If you love Live Science's space section, we have a special treat for you. (Also, thank you!) Our sister publication All About Space is offering a free look at their print magazine and 50% off subscriptions, guides, single issues and binders in our Cyber Monday sale.
Get Christmas all wrapped up with a subscription to All About Space from as little as £8.50/$8.50/€8.50. In the meantime, take a look at this free issue below. Just scroll down, enlarge to full screen and enjoy!
Created by space experts, "All About Space" is the cutting-edge magazine that features the latest in the developments of space science and technological advancements in our quest to explore the universe.
From the solar system to the far reaches of space and time, All About Space's team of astrophysicists, planetary scientists, astronomers and astronauts reveal exclusive information via photography, illustrations and in-depth explanations every month.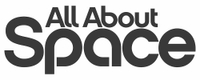 OFFER: Save up to 39% on All About Space subscriptions
All About Space magazine takes you on an awe-inspiring journey through our solar system and beyond, from the amazing technology and spacecraft that enables humanity to venture into orbit, to the complexities of space science.

Stay up to date on the latest science news by signing up for our Essentials newsletter.
Space.com Editor-in-chief
Tariq is the editor-in-chief of Live Science's sister site Space.com. He joined the team in 2001 as a staff writer, and later editor, focusing on human spaceflight, exploration and space science. Before joining Space.com, Tariq was a staff reporter for The Los Angeles Times, covering education and city beats in La Habra, Fullerton and Huntington Beach. He is also an Eagle Scout (yes, he has the Space Exploration merit badge) and went to Space Camp four times. He has journalism degrees from the University of Southern California and New York University.