Woman's Rare Condition Causes Her to Sweat Blood, Doctors Report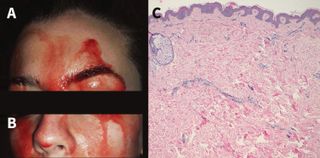 (Image credit: Reprinted with permission from CMAJ)
A young woman in Italy has a rare and mysterious condition that causes her to sweat blood, according to a new report of her case.
The 21-year-old told her doctors that, over the last three years, she periodically experienced bleeding from her face and palms, without any cuts or skin lesions. These bleeding episodes typically lasted about 1 to 5 minutes, and were more intense when she was under emotional stress.
While the woman was at the hospital, her doctors observed "the discharge of blood-stained fluid from her face," according to the report, which is published today (Oct. 23) in the Canadian Medical Association Journal. She was diagnosed with a rare condition in which blood oozes from intact skin and membranes, according to the National Institutes of Health's Genetic and Rare Diseases Information Center (GARD).
The condition has been reported for centuries, although some doctors have been skeptical of its existence, according to Dr. Jacalyn Duffin, a medical historian and hematologist at Queen's University in Kingston, Ontario, who wrote a commentary accompanying the case report. [27 Oddest Medical Cases]
However, nobody knows what causes the condition. Some researchers have hypothesized that increased pressure in blood vessels leads to the passage of blood cells through the ducts of the sweat glands, according to GARD. Others speculate the condition may be the result of activation of the body's "fight or flight" response, which generally occurs when people experience sudden fear or stress. This response triggers the release of certain hormones that make a person more alert. But in rare cases, it may also cause the rupture of small blood vessels, resulting in bleeding, according to Healthline.
In some cases, the condition is tied to bleeding disorders, such as conditions in which the blood doesn't clot properly, or to high blood pressure, according to GARD.
Descriptions of "blood sweat" go back as far as the writings of Aristotle in the third century B.C., Duffin said. In the late medieval and early modern periods, some references to bloody sweat were in the context of writings about the crucifixion of Christ, Duffin said. But starting in the 1600s, the first "eyewitness accounts" of hematohidrosis appear in the medical literature, in what doctors would consider case reports, she said.
In more recent years, there appears to have been an increase in reports of hematohidrosis — since 2013 alone, there have been 18 reported cases of hematohidrosis, Duffin said. (In total, there have been 42 reported cases of hematohidrosis in the medical literature since 1880.) Most recent cases are in young women, although some cases in men have also been reported, she said.
The Italian woman said that there did not appear to be a single trigger to her bleeding — it could occur while she was asleep, or while she was exercising or under stress. She said that she had become socially isolated as a result of her condition, and she experienced symptoms of depression and panic disorder, the report said.
Tests showed that it was indeed blood on her face, and not "colored sweat," which can occur in certain conditions. An analysis of her skin under a microscope showed normal skin tissue, the report said.
The woman was treated with a medication for high blood pressure, which has been used before to treat hematohidrosis. After treatment, she experienced a "marked reduction" in her bleeding, although it did not completely stop, the report said. She was also given antidepressants for her depression symptoms.
Original article on Live Science.
Stay up to date on the latest science news by signing up for our Essentials newsletter.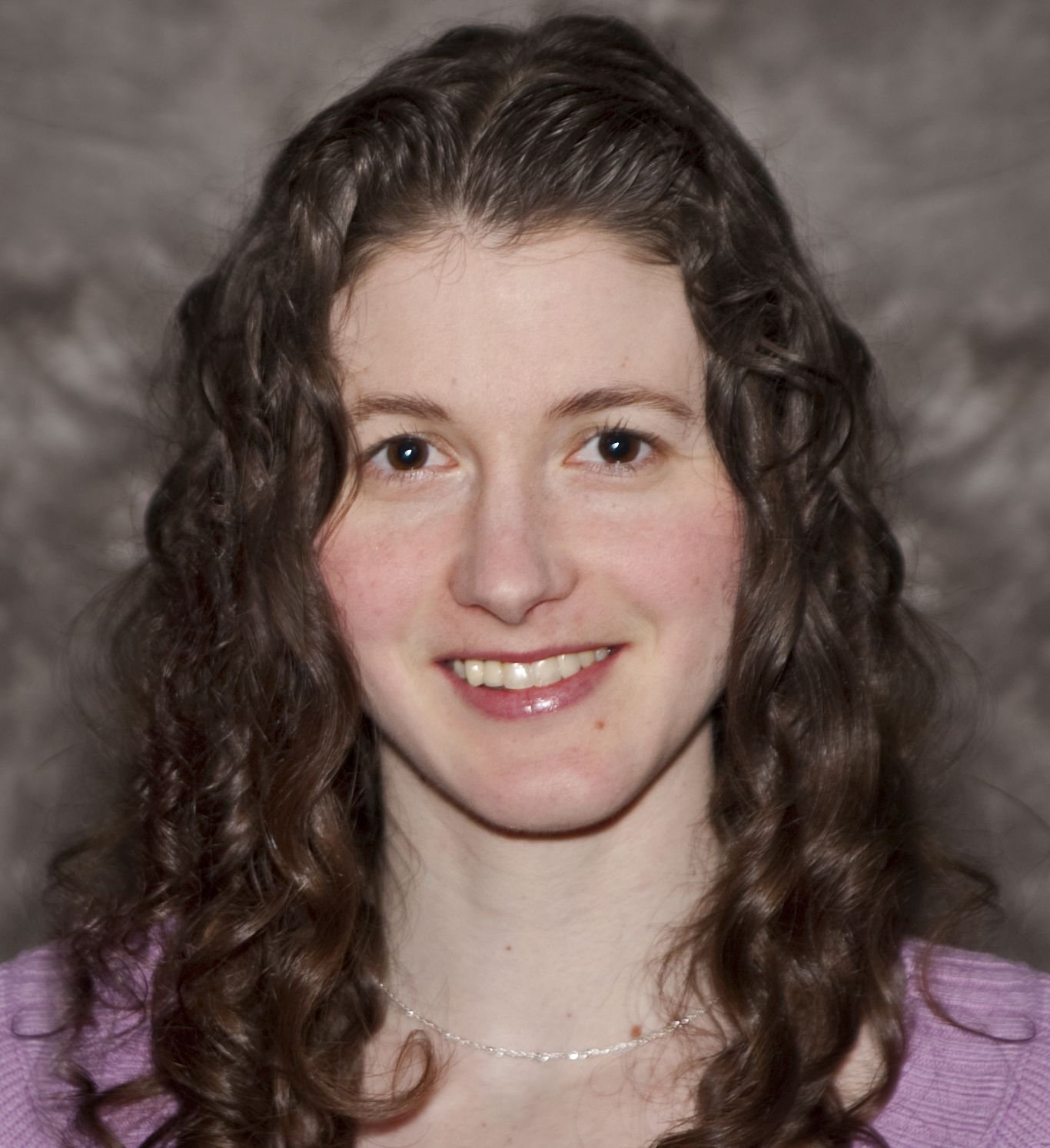 Rachael is a Live Science contributor, and was a former channel editor and senior writer for Live Science between 2010 and 2022. She has a master's degree in journalism from New York University's Science, Health and Environmental Reporting Program. She also holds a B.S. in molecular biology and an M.S. in biology from the University of California, San Diego. Her work has appeared in Scienceline, The Washington Post and Scientific American.