Meet the Colorful Nocturnal Moths of 'Mariposas Nocturnas' (Photos)
In living color
Anyone who thinks of moths as butterflies' drabber, duller cousins is about to see these nocturnal insects in a new light.
A new book of photographs showcases the spectacular colors and patterns of nocturnal moths from Central and South America, revealing them to be just as vibrant and diverse as any butterfly.
"Mariposas Nocturnas: Moths of Central and South America, a Study in Beauty and Diversity" (Princeton University Press, 2017) collects over 1,300 color images of moths — some of which have never been documented alive before — taken by photographer Emmet Gowin, an emeritus professor of photography at Princeton University.
Pictured here is an undescribed moth species in the Trosia genus, part of the moth family Megalopygidae — also known as flannel moths. A flannel moth species Megalopyge opercularis captured significant media attention last year, as the caterpillar's orange, "hairy" appearance prompted comparisons to the hair of U.S. president Donald Trump.
Tiger moth
Histioea meldolae is a moth in the Arctiidae subfamily, a large and diverse group also known as tiger moths, that includes approximately 11,000 species found all over the world. It was described by the British entomologist Arthur Gardiner Butler in 1876, and is found in Panama, Venezuela and Trinidad.
Big family
Cresera intense is in the Erebidae family, one of the biggest moth families and including the largest moth species. C. intense was described by British zoologist Walter Rothschild in 1909, and is found in French Guyana, Brazil and the Amazon region.
"Edith and Moth Flight" (2002)
When photographer Emmet Gowin wasn't taking pictures of moths, his wife Edith was a favorite subject. In this nighttime photo, Gowin captured a time-lapse tracery of illuminated moths in flight is visible behind Edith's out-of-focus face.
Cana Mine town
An overview of the abandoned Cana Mine town in Darién National Park in eastern Panama, which Gowin visited for 10 years to photograph and observe moths and other insects. The site was closed to tourism and research in 2010.
Geometridae moths
The Geometridae family contains about 35,000 species of moths worldwide; moths in this group typically hold their wings at right angles to their bodies when at rest, as many butterflies do. Pictured here are five species of Geometridae: Synchlora dependens, Oxydia apidania, Opisthoxia curvilinea, Therinia transversaria, and Cimicodes transvolutata.
Eubergia caisa
Gowin photographed this moth species, Eubergai caisa, in 2010 in Potrerillos del Guenda, a private reserve to the west of Santa Cruz de la Sierra in Bolivia.
Spiky protection
The larva, or caterpillar, of the moth species Dirphia avia has rows of armored spines tipped with venom, which protect it from hungry predators.
Lepidoneiva erubescens
Lepidoneiva erubescens, described by the British entomologist Arthur Gardiner Butler in 1876, is the only species in its genus. This colorful individual was photographed in Darién National Park in Panama.
Nyridela chalciope
Nyridela chalciope, a moth in the Arctiidae family, was described by the German entomologist Jacob Hübner in 1831. It is found in the West Indies, Central America, Panama and Colombia; this specimen was photographed in Panama's Darién National Park.
Diversity of shapes, colors and sizes
This grid of moth images showcases the wide range of colors and wing shapes found in this insect group. Gowin photographed these moths in Montagne de Kaw, Camp Patawa and Saint-Jean-du-Maroni in French Guiana.
Stay up to date on the latest science news by signing up for our Essentials newsletter.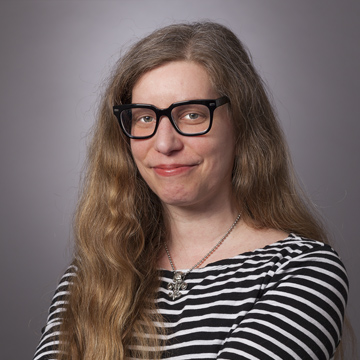 Mindy Weisberger is a Live Science editor for the channels Animals and Planet Earth. She also reports on general science, covering climate change, paleontology, biology, and space. Mindy studied film at Columbia University; prior to Live Science she produced, wrote and directed media for the American Museum of Natural History in New York City. Her videos about dinosaurs, astrophysics, biodiversity and evolution appear in museums and science centers worldwide, earning awards such as the CINE Golden Eagle and the Communicator Award of Excellence. Her writing has also appeared in Scientific American, The Washington Post and How It Works Magazine.