After 15 Years in Vegetative State, Man Responds to Nerve Stimulation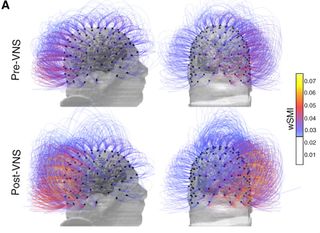 (Image credit: Corazzol et al.)
A patient in a persistent vegetative state without chance of improvement has regained some signs of consciousness after researchers used an experimental form of nerve stimulation, according to a new study.
The experiment, described in the latest issue of the journal Current Biology, could shatter the commonly held belief that patients that have spent more than a year in a vegetative state can't regain consciousness.
The 35-year-old man in the study had been in the vegetative state for 15 years. After only one month of low-intensity stimulation to the vagus nerve — the longest nerve in the human body, connecting the brain with the heart, lungs and the digestive tract — the patient's brain activity, as well as his responses and reactions to his surrounding environment, increased to a point that doctors consider minimally conscious. [27 Oddest Medical Case Reports]
"We chose a patient who had been in a vegetative state for 15 years showing no signs of change since his car accident," study lead author Angela Sirigu, director of the Institute of Cognitive Sciences — Marc Jeannerod in Lyon, France, said in a statement. "We therefore put ourselves in a difficult position by selecting a patient with the worst outcome. If changes were observed after the vagus nerve stimulation these could not be the result of chance."
For the 15 years after his accident, the man showed no evidence of being aware of his surroundings, according to the researchers. He could open his eyes but would not react to anything happening around him.
This, however, changed shortly after a neurosurgeon implanted a device in the man's chest that stimulates the vagus nerve, according to the study. The vagus nerve is known to play a role in arousal, alertness and response to stress, according to Sirigu.
During the nerve-stimulation therapy, the man gradually started to engage with those around him, displaying attention or even responding to simple orders. He could follow an object with his eyes or turn his head upon request, the researchers said. His mother reported an improved ability to stay awake when listening to his therapist reading a book. The patient would also react if someone got too close to him — something he wouldn't do previously, according to the study.
Electroencephalography (EEG) and positron emission tomography (PET) scan data confirmed increased brain activity in regions responsible for movement, sensation and awareness, the study found.
"It was particularly comforting to find that the changes we observed after vagus nerve stimulation match perfectly what is reported in human patients when their clinical state spontaneously shifts from vegetative to minimally conscious," Sirigu said in the statement. "This suggests that vagus nerve stimulation activated a natural physiological mechanism."
Previously, vagus nerve stimulation has been used to alleviate symptoms of epilepsy and depression. Sirigu said that she and her team designed the experiment after reading about animal studies that suggest there may be a link between the nerve's stimulation and consciousness.
"Changes even in severe clinical patients are possible when the right intervention is appropriate and powerful," Sirigu said. "I think that after this case report we should consider testing larger populations of patients."
Other researchers working in the field agree that more research on a larger patient sample is needed to determine whether the approach could play a role in treating patients who are suffering from disorders of consciousness.
"At the start of the study, before any stimulation, the patient scored 6/23 (on a 0 to 23 scale assessing the level of consciousness)," said Dr. Elizabeth Coulthard, Consultant Senior Lecturer in Dementia Neurology at the University of Bristol, who was not involved with the new research. "At the end of the study, when the patient was on the maximum stimulation, he scored 8/23 on the functional scale. At times during the 6-month period, the patient scored as high as 10/23. This is a very small performance difference that is of questionable significance to the patient."
Sirigu said she and her team are planning a larger study to further test the technique that would involve multiple research centers and a larger number of vegetative as well as minimally conscious patients.
Original article on Live Science.
Stay up to date on the latest science news by signing up for our Essentials newsletter.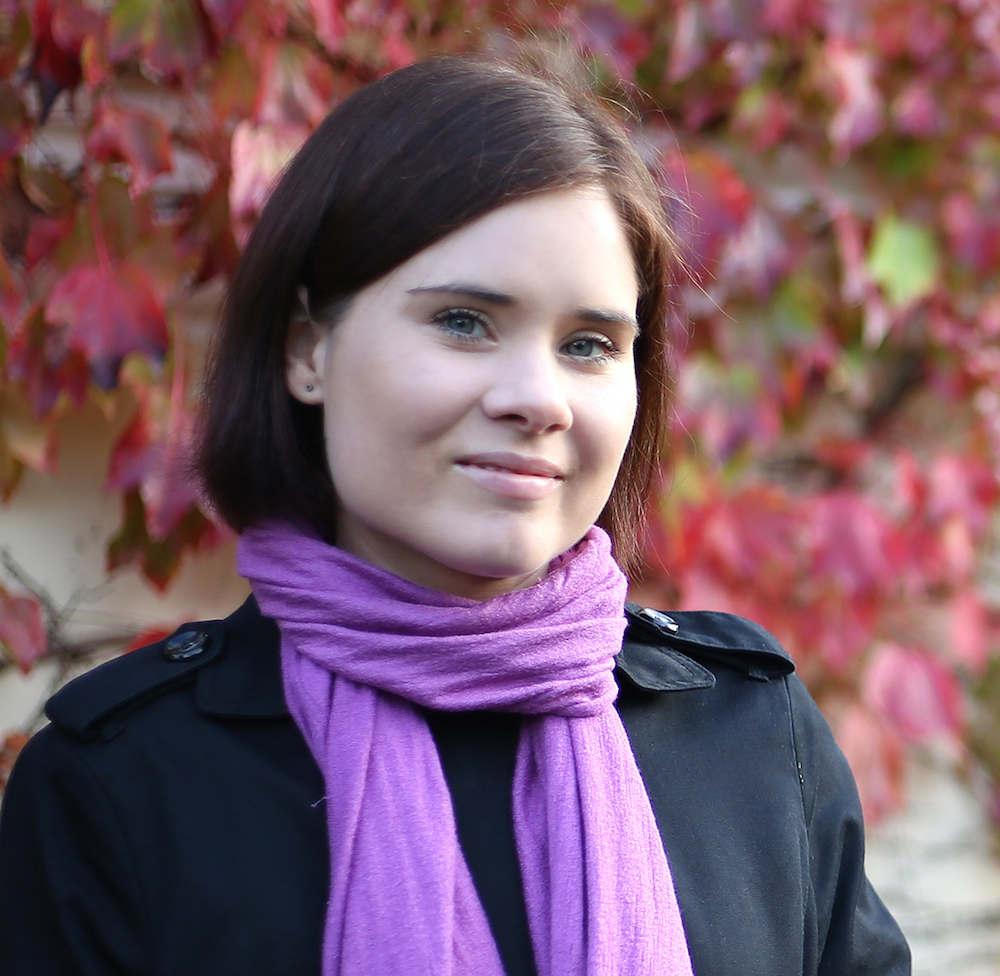 Tereza is a London-based science and technology journalist, video producer and health blogger. Originally from Prague, the Czech Republic, she spent the first seven years of her career working as a reporter, script-writer and presenter for various TV programmes of the Czech national TV station. She later took a career break to pursue further education and added a Master in Science from the International Space University, France, to her Bachelor's degree in Journalism from Prague's Charles University. She is passionate about nutrition, meditation and psychology, and sustainability.