Inside Irma: Riding Out the Storm with the 'Hurricane Hunters' (Photos)
See Hurricane Irma from the inside
Hurricanes can affect millions of people on the ground, but only a handful of people see what the airborne "Hurricane Hunters" squadron sees — the eye of the storm from the inside.
The U.S. Air Force Reserve's 53rd Weather Reconnaissance Squadron — the so-called "Hurricane Hunters" — is part of the 403rd Wing division at Keesler Air Force Base in Biloxi, Mississippi. This unique group routinely flies reconnaissance missions into tropical storms and hurricanes, to gather critical data that meteorologists and climate scientists use to predict storms and develop strategies for keeping people safe.
As Irma developed into one of the most powerful storms ever to form in the Atlantic, the Hurricane Hunters flew repeatedly into the very heart of the storm — here's a glimpse of what that was like.
Find the latest updates on Hurricane Irma here.
View from the flight deck
The "Hurricane Hunters" aircraft — a WC-130J Super Hercules — typically carries a crew of five that includes a pilot, co-pilot and navigator; and a flight meteorologist and a weather reconnaissance loadmaster who deploy special equipment to gather hurricane data. This panorama, captured on Sept. 7, shows a colorful sunset visible from the flight deck.
The mighty Hercules
Only 12 WC-130J Hercules aircraft are in operation, and 10 of them are in use by the Hurricane Hunters. The planes can stay aloft for up to 18 hours, though a typical mission lasts about 11 hours, and covers nearly 3,500 miles (5,633 kilometers).
Ready for takeoff
Depending on the location of the storm, Hurricane Hunters' flights take off from Keesler Air Force Base in Mississippi, or from St. Croix in the U.S. Virgin Islands. Missions to gather data from Hurricane Irma originated in St. Croix, in the U.S. Virgin Islands.
Measuring wind speeds
One of the special instruments used by the Hurricane Hunters is a Stepped-Frequency Microwave Radiometer (SFMR), which measures wind speeds on the ocean's surface. Foam whipped up by storm winds emits microwave radiation, which the SFMR detects and feeds into a computer to determine how fast the winds are gusting.
Keeping Irma covered
As one team of Hurricane Hunters returns from its data collecting mission at Hurricane Irma on Sept. 4, another team is already on its way to continue the work. Hurricane Hunters use dropsondes — expendable devices that are dropped from the aircraft — to collect and transmit information about conditions within hurricanes.
Eye in the sky
This photo of Irma's eye as it appeared on the Hurricane Hunters' flight radar, was captured on Sept. 4 by 1st Lt. Garrett Black, 53rd Weather Reconnaissance Squadron aerial reconnaissance weather officer.
Stadium effect
Inside a hurricane's eye, the clouds surrounding the central depression rise to form a wall that resembles the seating area in a football stadium. This perspective, known as the stadium effect, is visible in a photo of Irma's eye, captured by a U.S. Air Force Reserve citizen airman during a Sept. 5 flight into the storm. At the time, Irma had reached Category 5 strength — with sustained wind speeds greater than 157 miles per hour (252 km/h).
Night and day
Shared by the Hurricane Hunters on Facebook and Twitter on Sept. 6, two images taken inside Irma's eye show the stadium effect — the curving wall of clouds rising all around the eye of the hurricane — illuminated by the nearly-full moon and by the sun.
Into the storm
The WC-130J "Hurricane Hunter" aircraft penetrates powerful storms like Irma at an altitude of about 10,000 feet (3,048 meters), traveling at more than 300 miles per hour (483 km/h). An average mission to gather meteorological evidence from a hurricane typically takes 11 hours of flight time — with the team collecting data as often as once a minute — and covers approximately 3,500 miles (5,633 kilometers).
Deceptively calm
This moonlit view of Hurricane Irma was taken by the U.S. Air Force Reserve's Hurricane Hunters on Sept. 5. On Sept. 8, the squadron flew missions into all three storms that were active in the Atlantic, collecting data on Hurricane Irma, Hurricane Jose and Hurricane Katia to help the National Hurricane Center more accurately predict the storms' progress.
Live Science is tracking the latest developments on Hurricane Irma, check for updates here.
Stay up to date on the latest science news by signing up for our Essentials newsletter.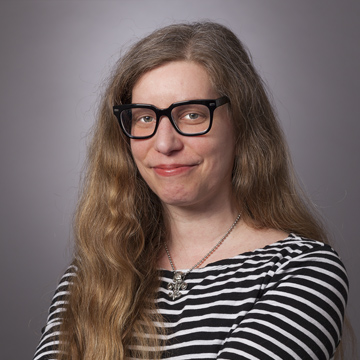 Mindy Weisberger is a Live Science editor for the channels Animals and Planet Earth. She also reports on general science, covering climate change, paleontology, biology, and space. Mindy studied film at Columbia University; prior to Live Science she produced, wrote and directed media for the American Museum of Natural History in New York City. Her videos about dinosaurs, astrophysics, biodiversity and evolution appear in museums and science centers worldwide, earning awards such as the CINE Golden Eagle and the Communicator Award of Excellence. Her writing has also appeared in Scientific American, The Washington Post and How It Works Magazine.