Plastic Surgery Ads on Instagram? They May Not Be from Qualified Docs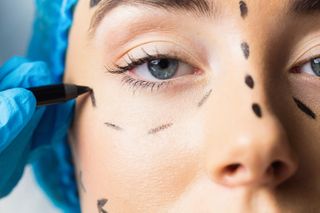 (Image credit: wavebreakmedia/Shutterstock)
If you're considering plastic surgery options — whether it's a nip here or a tuck there — you may need to exercise caution when it comes to services that are advertised on social media, according to a new study that examined plastic surgery-related posts on Instagram.
Scientists calculated the number of plastic surgery-related posts on Instagram in a given day and evaluated the surgical credentials of the doctors advertising their services. They found that more than 26 percent of top-ranked posts were from cosmetic surgeons in the United States who were not board-certified plastic surgeons.
While the analysis was limited to one day on one social media site, it provides insights into the type of ads that young people, who increasingly want to improve their appearances, might see. [7 Plastic Surgery Myths Revealed]
The research, published online today (Aug. 30) in the Aesthetic Surgery Journal, revealed that many doctors advertising plastic surgery services on Instagram are physicians originally trained as dermatologists, gynecologists, family medicine physicians, general surgeons, emergency medicine physicians and otorhinolaryngologists — a surgical subspecialty that focuses on the ear, nose and throat. A small percentage of ads were from dentists, spas without an attending physician and a hair salon, the researchers found.
Robert Dorfman, the lead author and a medical student at Northwestern University Feinberg School of Medicine, sifted through more than 1.7 million posts using 21 hashtags — such as #tummytuck and #boobjob — that represent the procedures of breast augmentation, facial surgery, gluteal buttocks augmentation and liposuction. They found that only about 18 percent of the posts came from board-certified plastic surgeons located in the United States. The rest of the posts were from surgeons outside the U.S., whose credentials could not be vetted or were personal photographs posted by people showing results of a surgery, said the study's senior researcher Dr. Clark Schierle, director of aesthetic surgery at Northwestern Specialists in Plastic Surgery, S.C., in Chicago.
Most of the posts, about 67 percent, were self-promotional, according to the study. Almost 33 percent were educational. Board-certified plastic surgeons were more likely to post content that was educational compared with non-plastic surgeons — 62.1 percent versus 38.1 percent.
Although the medical doctors who perform cosmetic surgery do undergo training, Schierle and fellow plastic surgeons question whether it's in the best interest of the patient.
"Just the other day, I searched the hashtag 'breastaug.' I found an oral surgeon who had undergone additional training in cosmetic surgery, and the oral surgeon is doing breast implants," Schierle told Live Science.
But how is it that an oral surgeon is able to perform breast implants?
"An oral surgeon is an MD, and an MD, legally, can do anything they want," Schierlesaid.
A medical doctor can pursue a one-year cosmetic surgery fellowship, Schierle said, which involves training under another cosmetic surgeon to learn a particular procedure, such as breast augmentation. Once that training is complete, the physician can get a medical license to perform surgery.
However, most hospitals do not consider a cosmetic surgery licensure from the American Board of Cosmetic Surgery valid, because it is not certified by one of the 24 standard medical boards that are recognized by the American Board of Medical Specialties, he added.
"When that patient in that dentist office is getting her breast implants and [the physician] accidentally punctures her lung, he's going to have to call 911, transfer her to a hospital, where he's not allowed to care for her," Schierle said. "She'll be cared for by an emergency-room physician or by a plastic surgeon on call who has never met the patient." [7 Beauty Trends that Are Bad for Your Health]
Board-certification
Becoming a board-certified plastic surgeon is a more lengthy and rigorous endeavor, according to Schierle.
The ABMS requires that physicians complete a full residency in plastic surgery, three years or more in a fellowship training program, additional training in a specialty area, followed by a series of oral and written exams that tests the candidates on the full breadth of all plastic and reconstructive surgery, Schierle said.
"When the cosmetic patient has a complication that's more severe or they require more complex reconstructive surgery to correct a problem, that surgeon is able to give them the best possible care without having to hand them off to someone else," he said.
The American Board of Cosmetic Surgery is different, Schierle said. "[It] is a self-organized group of individuals who claim to hold themselves to high standards of education and training but they're really accountable to no one but themselves."
Understanding the nuances between the two different kinds of physicians, and their certifications, is crucial when sifting through posts on Instagram, Schierle said. Instagram is uniquely suited for plastic surgery ads because it's such as a visual medium and plastic surgery is a specialty that relies on visual results, he added.
But misinformation can spread through social media, he said. Schierle recommendschecking the credentials of the surgeon and making sure they operate in an accredited facility before going through with any plastic surgery. This can be done on the American Society for Aesthetic Plastic Surgery's website. People can find additional safety information by consulting the American Society of Plastic Surgeon's patient safety website.
Schierle said he and his colleagues will build on this new research with additional studies that look at the popularity of Instagram posts during different seasons as well as the impact of other social media platforms, including Facebook, Twitter and Snapchat.
In the meantime, "It all boils down to the hashtag 'Do your homework,'" he said.
Originally published on Live Science.
Stay up to date on the latest science news by signing up for our Essentials newsletter.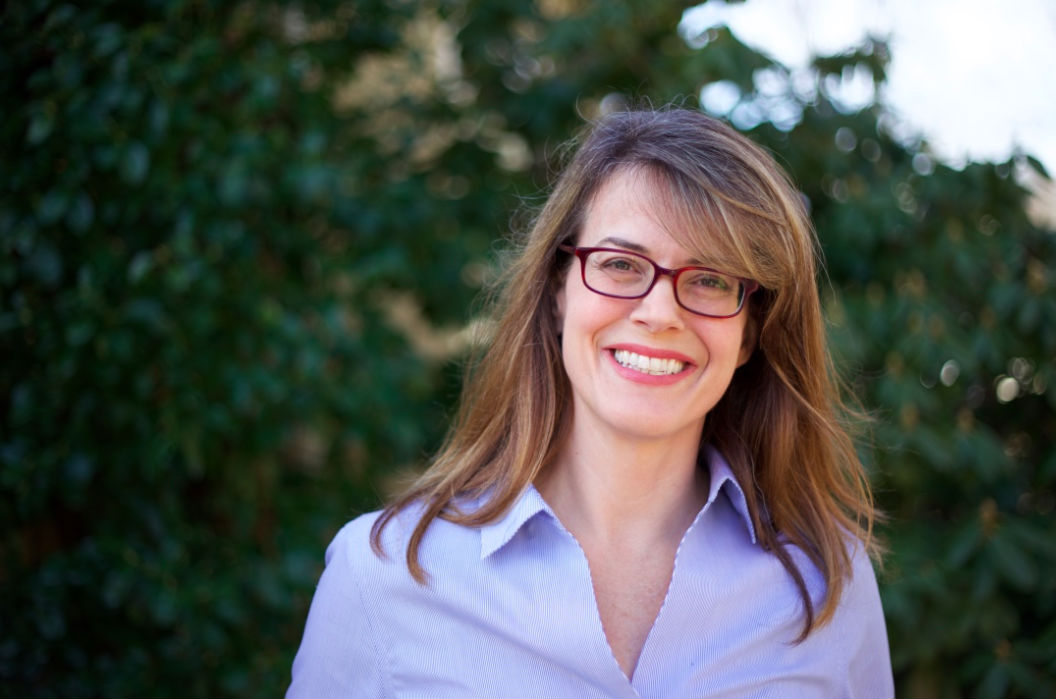 Tracy Staedter is a science journalist with more than 20 years of experience. She has worked as an editor for Seeker, Discovery, MIT Technology Review, Scientific American Explorations, Astronomy and Earth and authored the children's science book, Rocks and Minerals, part of the Reader's Digest Pathfinders series. In 2013, she founded the Boston-based writing workshop Fresh Pond Writers.