Orca Calf Dies at SeaWorld: Why Killer Whales Get Sick in Captivity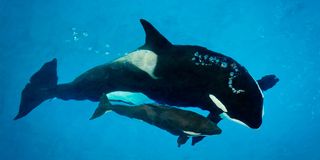 (Image credit: SeaWorld)
A 3-month-old orca calf named Kyara died this past weekend, possibly from pneumonia, at SeaWorld San Antonio. This isn't the first occasion of a killer whale dying in captivity.
Dozens of other captive killer whales, including the SeaWorld orca named Tilikum, who was made famous in the documentary "Blackfish," have also died from bacterial infections.
According to SeaWorld's press statement, Kyara's death, which is still being investigated, was not the result of living in captivity. But some experts in marine mammal research say that the living conditions contribute to disease. [Photos: Orcas Are Chowing Down on Great-White-Shark Organs]
"I think pneumonia is a fairly common cause of death because they are living in a constant state of low-level stress," Naomi Rose, a marine mammal scientist at the advocacy organization Animal Welfare Institute in Washington, D.C., told Live Science.
Stress in captivity
Captive killer whales are held in concrete tanks about 1/10,000th of 1 percent the size of their natural habitat and mothers give birth without their crucial social network — situations that can cause low levels of stress and make them susceptible to disease, she said.
"It's harder to be a mother orca in captivity," Rose told Live Science.
In the wild, orca calves are raised by not just the mother, but also by others in the pod. In captivity, killer whales are rarely with other family members. Nursing is also an issue, said Rose. Orca calves don't suckle like other mammals, but rather hold their mouths over the mother's teat while she squirts milk as she swims. The small tank makes swimming and nursing difficult for both mother and calf, said Rose, and that can cause stress. [How Tilikum the Orca Changed the Conversation About Animals in Captivity]
According to Whales and Dolphin Conservation (WDC), which has been tracking captive killer whale births and deaths for 30 years, at least 164 killer whales have died in captivity worldwide, 46 of those deaths occurring at SeaWorld-owned facilities — a number that doesn't include at least 30 miscarried and still-born calvesin captivity.
"Pneumonia, along with septicemia are the two most common causes of death in captive orcas," Rob Lott, policy manager at WDC, told Live Science.
Septicemia is a bacterial infection that enters the bloodstream and can affect the lungs or skin.
In 2015, marine biologist John Jett, a former SeaWorld trainer, who is now a visiting research professor at Stetson University, and Jeff Ventre, a board certified physiatrist, published a paper showing that captive orcas in the United States survived about 12 years.
But there are no specific research studies that say why, said Rose. "There is a paucity of research on cetaceans in captivity."
According to Rose, if scientists at SeaWorld are studying the effects of captivity on killer whales, they are not making the research available for review by other scientists. They also do not allow outside researchers to study why the marine mammals grow ill.
"Access to the animals is on guard," she said.
After Kyara's death, SeaWorld said in its press statement that, "pneumonia has been identified as the most common cause of mortality and illness in whales and dolphins, both in the wild and in zoological facilities."
How wild orcas fare
Whether this is the case for wild orcas is not certain, said Joseph Gaydos, science director of SeaDoc Society in Eastsound, Washington, and a veterinarian at the University of California Davis School of Veterinary Medicine, who studies diseases in wildlife, including orca. Not much is known about the diseases that occur in wild killer whales and whether or not pneumonia is the most common cause of death, he told Live Science. Few, if any, dead killer whales wash up on shore, he said.
Only about about one in five dead orca from the endangered southern resident killer whales, which live off the coast of Oregon, Washington and Vancouver Island, wash up on shore. Of the northern resident killer whales, which live in the Pacific from mid-Vancouver Island to Southeastern Alaska up through the Queen Charlotte Islands, researchers might find one in a 100 dead bodies.
Scientists are still in the early days of trying to figure out what types of diseases hit wild killer whales and what causes them, Gaydos said. So far, he and his team have found orcas can contract bacteria such as species in the Brucellagenus transmitted by ingesting contaminated food; Edwardsiella tarda, which can lead to Edwardsiella septicemia; cetacean pox virus, a skin disease; salmonella; and pneumonia.
Gaydos and his team are currently working on describing research on the prevalence of these diseases in wild orcas.
But there is much more to learn. Scientists do not understand how killer whale health is impacted by human contaminants, such as plastics or persistent organic pollutantsthat remain in the marine ecosystem for years.
Gaydos said he is also collaborating with Hendrik Nollens, senior staff veterinarian at SeaWorld San Diego, to better understand the skin diseases found in killer whales and to develop a medical response for any sick killer whales found in the wild.
There are only 78 members left in the southern resident killer whale population and keeping them healthy may require medical interventions in the future.
Kyara was the last killer whale born into captivity, since SeaWorld announced in March 2016, that it would end its captive breeding program.
Of the 61 killer whales in captivity around the world, SeaWorld currently has 22, according to WDC. Kyara's grandmother, Kasatka, was captured from the wild in Iceland on Oct. 26, 1978, at under 2 years of age, and is also being treated for a chronic bacterial respiratory infection, according to SeaWorld.
Editor's Note: This article was updated to correct the size of the concrete tanks where captive orcas are typically held.
Original article on Live Science.
Stay up to date on the latest science news by signing up for our Essentials newsletter.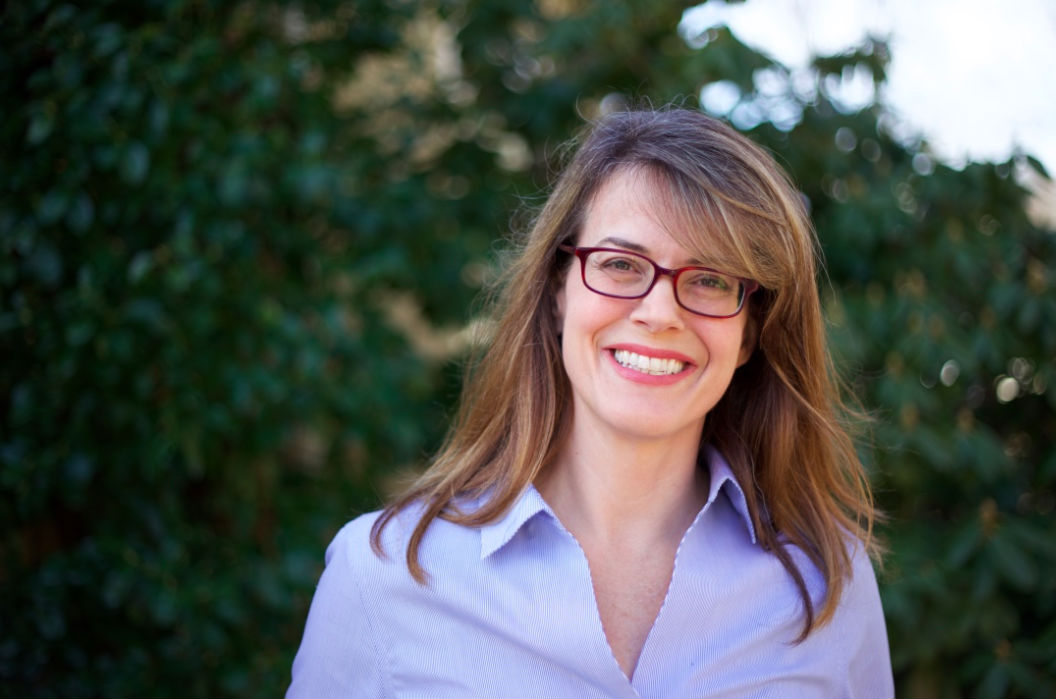 Tracy Staedter is a science journalist with more than 20 years of experience. She has worked as an editor for Seeker, Discovery, MIT Technology Review, Scientific American Explorations, Astronomy and Earth and authored the children's science book, Rocks and Minerals, part of the Reader's Digest Pathfinders series. In 2013, she founded the Boston-based writing workshop Fresh Pond Writers.