'Noah' and 'Emma' Top List of Most Popular Baby Names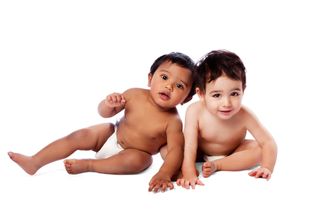 (Image credit: Paul Hakimata Photography)
What's in a name? Plenty, if you're an expectant parent considering the seemingly infinite options for what to call your new baby.
But some names appeal to parents more than others do. For the second year in a row, "Emma" was the number one choice for girls in 2015, and "Noah" topped the chart for a second time as the favorite for boys, according to the Social Security Administration (SSA), which released its annual list today (May 6) of the most popular baby names in the United States.
The names that closely followed behind those two also mirrored last year's front-runners: "Liam" was the second most popular boys' name, and "Olivia" took second place for girls (as they did in 2014). [The 50 Most Popular Baby Names of 2015]
Slow to change
In fact, many of the names on 2015's list should look familiar; they were the top picks in 2014, and many of them were among the most popular names for 2013, as well. But that's not unusual, said Laura Wattenberg, founder of the baby-name website babynamewizard.com and author of "The Baby Name Wizard: A Magical Method for Finding the Perfect Name for Your Baby" (Three Rivers Press, 2013).
"Top names generally are less prone to cultural swings," Wattenberg told Live Science. "They're consensus names based more on styles than on inspirations of the moment. So, the tops of the charts don't change very quickly."
In order for names in the top 10 to shuffle around, another name has to gather a lot of momentum, Wattenberg said. And that's hard to do today, Wattenberg said, because names in general are becoming more diverse. "Emma," for example, dropped significantly in usage this year, compared to 2014. But no single name rose up to take Emma's place, so it was able to hold fast to its first-place ranking.
Only one newcomer entered the girl's top 10 list this year: "Harper," possibly gaining a popularity boost from author Harper Lee, whose landmark new novel "Go Set a Watchman" (HarperCollins) (a long-awaited follow-up to her classic "To Kill a Mockingbird") was published on July 14, 2015. "Harper" edged out "Madison," which has been gradually falling in popularity since 2006, after spending four years ranked at number three.
And "Benjamin" nudged "Daniel" off the top 10 list, replacing it as the 10th most popular name for boys.
Rise of the vowels
But the interesting changes aren't in the top 10 most popular names, Wattenberg said. The real action happens much farther down the list of names — in the top 500 or even top 1,000 names in the country — where the appearance of brand-new names heralds the impact of current trends and popular culture. [10 Scientific Tips For Raising Happy Kids]
Recently, names with multiple vowels appear to be gaining ground, Wattenberg pointed out. The fastest-rising girl's name for 2015 was "Alaia," while the boy's name with the greatest momentum was "Jonael."
"That trend has been building over the course of a generation," Wattenberg said, adding that the trend emerged as a reaction to the consonant-laden Germanic names of the 1900s, like Mildred and Gertrude.
"Names with more vowels have a more contemporary sound — they feel fresher," Wattenberg said.
The appeal of young-adult fiction was also apparent in parents' choices for their babies' names in 2015. "Hazel" and "Augustus," characters from the novel "The Fault in Our Stars" (Dutton Books, 2012) by John Green, were popular, as was "Tobias", a character from the "Divergent" series (HarperCollins) by Veronica Roth, Wattenberg told Live Science.
One name, however, had been climbing in the ranks in recent years but experienced a sudden and dramatic drop in 2015, plummeting from a ranking of 500 to far below the top 1,000 most popular names.
That name, unsurprisingly, was "Isis."
A unique username
But as much as the top 10 names in the list appear to vary little from year to year, overall name diversity has accelerated with the rise of the internet, Wattenberg said.
"Parents actually are naming kids a lot more closely to how companies have named brands in the past," she said. "We're thinking of the image they project to the public."
And consequently, the stress parents undergo when trying to come up with just the right baby name has only grown.
"Parents will type a name into Google and decide that it's 'taken.' We have this idea of a 'unique username' that's supposed to identify us alone in the whole system. Parents take it very seriously and put a ton of pressure on themselves," she added.
Wattenberg's advice to parents caught up in the naming dilemma is that instead of looking for reasons to rule things out, they should focus on aspects of name choices that they like.
"That way, you make the process about the best part of each name. Giving yourself doubts just fuels future decision problems," she said.
Follow Mindy Weisberger on Twitter and Google+. Follow us @livescience, Facebook & Google+. Original article on Live Science.
Stay up to date on the latest science news by signing up for our Essentials newsletter.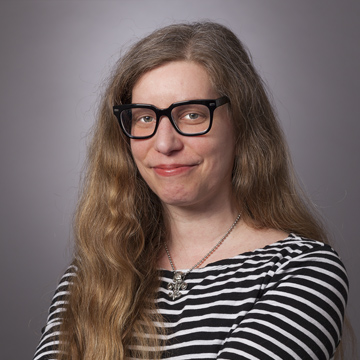 Mindy Weisberger is an editor at Scholastic and a former Live Science channel editor and senior writer. She has reported on general science, covering climate change, paleontology, biology, and space. Mindy studied film at Columbia University; prior to Live Science she produced, wrote and directed media for the American Museum of Natural History in New York City. Her videos about dinosaurs, astrophysics, biodiversity and evolution appear in museums and science centers worldwide, earning awards such as the CINE Golden Eagle and the Communicator Award of Excellence. Her writing has also appeared in Scientific American, The Washington Post and How It Works Magazine.