Alan Brown, writer and blogger for the Kavli Foundation, contributed this article to Live Science's Expert Voices: Op-Ed & Insights.
Late last year, 48 scientists from 50 U.S. institutions proposed the "Unified Microbiome Initiative," a national effort to decipher the nature, and applications, of microbiomes, ecosystems of microscopic life forms such as bacteria, viruses, archaea and fungi. Other scientists from the United States, Germany and China echoed that call. Ultimately, the researchers hope to harness microbiomes to cure disease, fight drug resistance, reclaim exhausted farmland, reduce (or even eliminate) the use of agricultural fertilizers and pesticides, and produce chemicals using synthetic biology.
Scientists can now identify microbes by the organisms' DNA, and have thereby discovered that microbiomes are far more diverse than anyone ever imagined. Each microbiome potentially includes hundreds of thousands of microbial species, all interacting with one another. In fact, wherever scientists have looked, they have found influential microbiomes: In the human gut, microbes not only aid digestion, but also affect obesity, allergies and even brain development; beyond people's bodies, microorganisms have created the Earth's oxygen-rich atmosphere, and also enable plant and ocean life to thrive.
But DNA testing cannot explain how microbial genes function and how these organisms work together. Only with that level of understanding, will scientists be able to harness microbiomes to improve human health and the environment.
On Tuesday, Jan. 19, from 1:30 p.m. to 2 p.m. EST (10:30 a.m. to 11 a.m. PST), the Kavli Foundation will host a live webcast about the potential of nature's microbiomes and how humanity can tap into that potential.
Submit questions ahead of and during the webcast by emailing info@kavlifoundation.org or by using the hashtag #KavliLive on Twitter or Google+.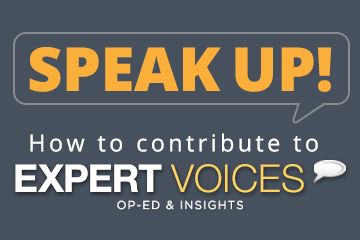 About the participants:
Janet Jansson is chief scientist of biology in the Earth and Biological Sciences Directorate at Pacific Northwest National Laboratory (PNNL) in Washington state and sector lead for PNNL research in the U.S. Department of Energy (DOE) Biological Systems Science Division. She coordinates two of PNNL's biology programs: the Microbiomes in Transition (MinT) initiative, to study how climate and environmental changes affect natural and human microbiomes, and the DOE Foundational Scientific Focus Area Principles of Microbial Community Design.
Rob Knight is the founder of American Gut, an open-access project to survey the digestive system's microbiome and its effects on human health and development. He holds appointments at the University of California, San Diego School of Medicine and Department of Computer Science and Engineering, where he develops bioinformatics systems to classify and interpret large sets of biological data.
Alan Brown (moderator) is a freelance journalist and writer who specializes in science, engineering and technology. He has been covering nanoscience and nanotechnology for more than 25 years.
Follow all of the Expert Voices issues and debates — and become part of the discussion — on Facebook, Twitter and Google+. The views expressed are those of the author and do not necessarily reflect the views of the publisher. This version of the article was originally published on Live Science.