Eavesdropping on Arches: Rock's Internal 'Hum' Reveals Its Health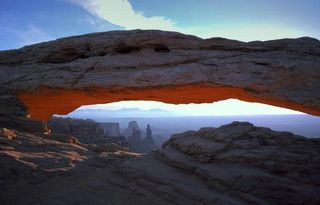 (Image credit: U.S. National Park Service)
A spectacular rock arch in Utah is safe from collapse for now, according to a study that used a new technique to listen to the arch's natural "hum" to measure its internal health.
Using portable seismometers and speeding up the vibrations they detected, researchers determined that damage to the famed 88-foot-long (27 meters) Mesa Arch is not getting progressively worse. They found, however, that the arch "hums" with seismic energy, changing "tunes" as the temperature around it changes.
Mesa Arch is just one arch that is being studied as part of a wider examination of Utah's natural arches. These stunning rock formations were created when layers of sandstone and clay whittled away under water and wind erosion. While natural arches stand for thousands of years, they can sometimes collapse, the researchers said. [See photos of how scientists "eavesdropped" on Mesa Arch]
Analyzing the rocks inside the arch borrows from similar techniques used to check the stability of buildings, bridges and other human-made structures that also can get weaker over time, said study co-author Jeff Moore, an assistant professor of geology and geophysics at the University of Utah in Salt Lake City. In those cases, researchers look at changes in the "resonance properties" — essentially, how the structure vibrates — particularly after events like earthquakes.
"We're directly transferring this existing set of methods to geology," Moore told Live Science. The difference is that, with rocks, the precise composition of the internal structure is not known, although it can be inferred by looking at the outside, he added.
One of the benefits of Moore's method is that it's noninvasive and can be done in a short period of time, usually by placing the seismometers on or near the arch for one-hour increments, he said.
These measurements revealed the arch's imperceptible movements — tiny twists and turns caused by wind and the constant vibration of the Earth. These subtle movements are similar to how a guitar string vibrates after it is plucked, the researchers said.
Scientists can then match the various types of movements with what is recorded by the seismometers, which enables them to identify specific "tones" for a particular arch. As a result, an arch's health can be monitored for changes over time, with changes in "tune" suggesting the rocky formation has potentially suffered internal damage.
The researchers found that Mesa Arch has four vibration modes: moving sideways; in an "S" shape; up or down; and waves across the arch. The arch was examined nine times in 18 months, and no evidence of permanent changes (which would indicate damage) was found.
Moore said it is up to park conservators to determine how best to preserve the arches after his work is performed. For now, his focus is to get baseline measurements for as many arches as possible, to set up a monitoring program. Then, perhaps once a year, his team can return to the rocks to measure any changes.
According to the American Geophysical Union, at least 43 arches have collapsed in Arches National Park in Utah since 1977. Most of these collapses happened due to natural erosion, with a few caused by vandals. Some prominent examples of collapsed arches include Wall Arch, which fell in August 2008 at a popular trail, and Landscape Arch, which lost some of its rock in 1991 and 1995.
The study was published online Aug. 24 in the journal Geophysical Research Letters.
Follow Live Science @livescience, Facebook & Google+. Original article on Live Science.
Stay up to date on the latest science news by signing up for our Essentials newsletter.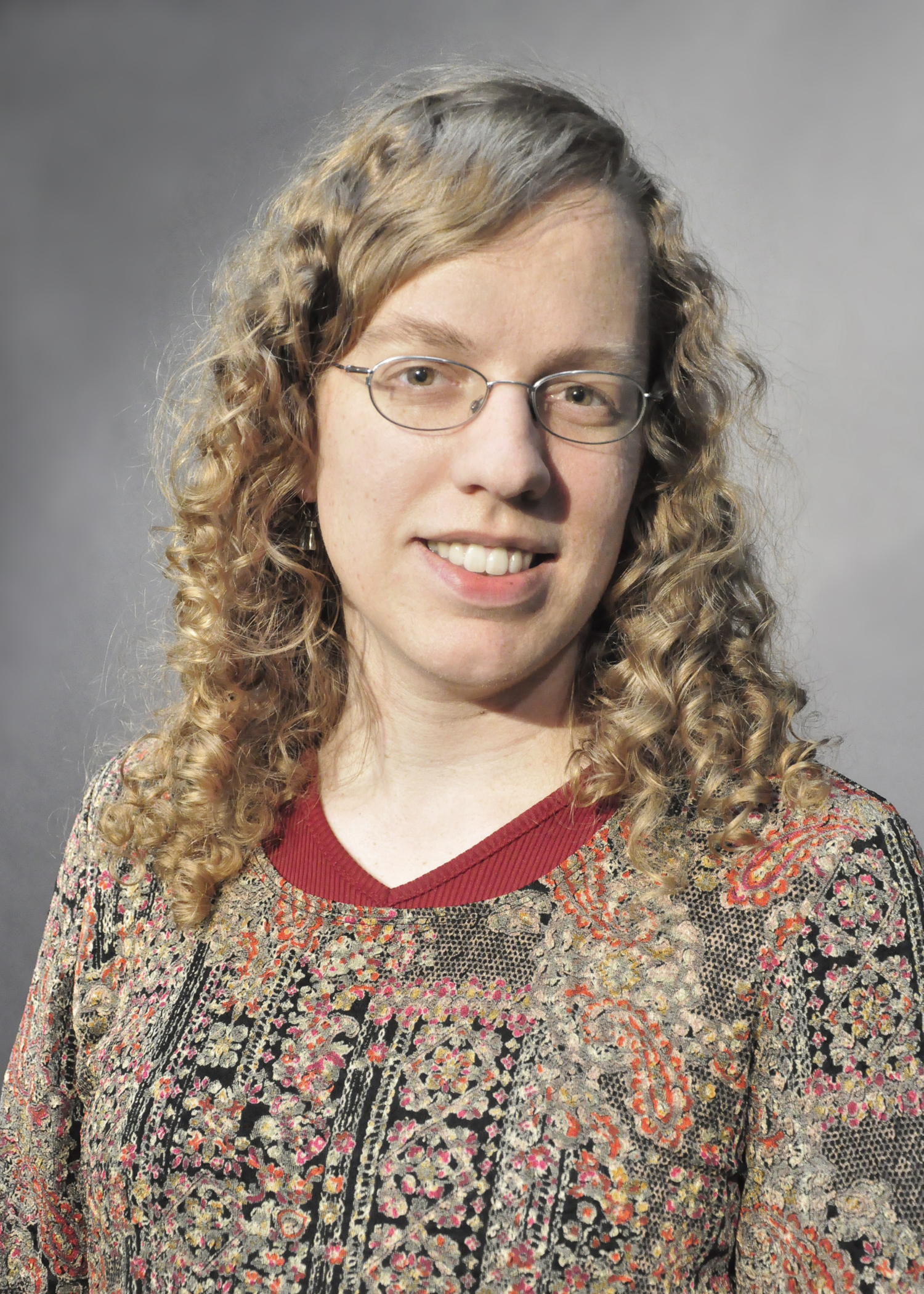 Elizabeth Howell is a regular contributor to Live Science and Space.com, along with several other science publications. She is one of a handful of Canadian reporters who specializes in space reporting. Elizabeth has a Bachelor of Journalism, Science Concentration at Carleton University (Canada) and an M.Sc. Space Studies (distance) at the University of North Dakota. Elizabeth became a full-time freelancer after earning her M.Sc. in 2012. She reported on three space shuttle launches in person and once spent two weeks in an isolated Utah facility pretending to be a Martian.