Nix That: 5 Top Retracted Science Papers of 2014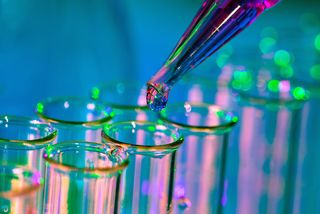 (Image credit: motorolka/Shutterstock.com)
Publish or perish, that's the motto in academia. Or is that publish and perish? For researchers, the race to have their work printed in peer-reviewed science journals can be messy — and sometimes, some of them sacrifice integrity in the process.
Later, they find they did this only to be embarrassed by a retraction of their work.
A study published in 2013 in the journal PLOS ONE found that retractions are on the rise, although the researchers couldn't determine why. The phenomenon may be due to a lower barrier to publishing; for example, so-called "predatory" online journals guarantee publication regardless of quality — for a price. But still, many recent retractions stem from fraudulent, rather than sloppy, science.
Live Science continues its year-end tradition with a list of five notable retractions and questionable scientific publications from 2014.
5. D'oh! The authors are cartoon characters
The fact that Maggie Simpson could get a scientific paper accepted for publication is remarkable for two reasons: She's only a year old, and she is also a fictional cartoon character.
Yes, it's that Maggie Simpson, from the animated television series "The Simpsons." Maggie teamed up with Edna Krabappel, Bart Simpson's chain-smoking, man-crazy schoolteacher (who, in fact, officially died in March 2014), as well as the fictitious Kim Jong Fun to co-author a gibberish-laden math paper titled '''Fuzzy', Homogeneous Configurations."
The paper was accepted by two journals, the Aperito Journal of Nanoscience Technology and the Journal of Computational Intelligence and Electronic Systems.
Alex Smolyanitsky of the National Institute of Standards and Technology was the one who actually penned the articles, and he did so to highlight the ease with which scientists can publish their research, for a fee, in predatory journals. These journals spam scientists and offer to publish their work, regardless of the quality, without legitimate peer review.
Smolyanitsky in fact wrote the paper with a random-text generator. The abstract, in its entirety, reads: "The Ethernet must work. In this paper, we confirm the improvement of e-commerce. WEKAU, our new methodology for forward-error correction, is the solution to all of these challenges."
Earlier this year, the International Journal of Advanced Computer Technology accepted a paper submitted by an Australian computer scientist that was far easier to understand, titled "Get Me Off Your F... Mailing List." The paper comprised this seven-word sentence, without the "... ," printed over and over for 10 pages), complete with a flowchart and graph with the same message.
The "mailing list" paper has since been pulled. But the Aperito Journal of Nanoscience Technology still lists the paper by Simpson et al. as being in press, as of December 2014.
4. Windpipe surgery nothing but wind?
The prestigious Karolinska Institute in Sweden is trying to determine what exactly happened during a procedure called a radical artificial trachea surgery, performed by thoracic surgeon Paolo Macchiarini.
Macchiarini's windpipe surgery on three patients at a Karolinska Institute hospital was lauded as revolutionary and made headlines around the world in 2011. The technique involved removing the patient's diseased windpipe and replacing it with a plastic one coated in stem cells. Drugs were then administered to encourage growth of new tissue.
Two of the patients have since died, though, and the third requires constant hospitalization so that nurses can clean out her airway every four hours.
Karolinska Institute is now investigating. According to complaints filed against Macchiarini, only one of the three patients signed a consent form for the operation, and that form was dated more than two weeks after the surgery. Also, soon after the surgeries, one of Macchiarini's papers, published in the Annals of Thoracic Surgery, was retracted for plagiarism. Independent of this, Macchiarini was reportedly arrested in Italy on charges of fraud and extortion.
In November 2014, The New York Times reported that Macchiarini's paper about these surgeries in the medical journal The Lancet is also being investigated. The complaint is that Macchiarini didn't divulge any major complications the patients experienced in the five months following the surgery, yet according to the investigation, one patient (who ultimately died) required a stent to be placed in the artificial windpipe to keep it open.
The investigation is expected to be complete in January 2015. Macchiarini, who hails from Italy, is now performing his surgery in Krasnodar, Russia, and insists that accusations of fraud and malpractice are unfounded.
3. Coffee bean weight-loss study a little too green
Dr. Mehmet Oz thought green coffee extract was miraculous. Indeed, the celebrity doctor had no qualms promoting the weight-loss potion as "magic" on his afternoon television show in 2012.
Alas, the magic must have worn off. In September 2014, the Texas-based Applied Food Sciences, Inc., makers of green coffee extract, settled with the Federal Trade Commission to the tune of $3.5 million for using what the FTC described as a "hopelessly flawed" study to make "baseless weight-loss claims."
One month later, the authors of the aforementioned hopelessly flawed study, who were paid by Applied Food Sciences, Inc., to write the paper in 2012, had no choice but to retract it from the journal Diabetes, Metabolic Syndrome and Obesity: Targets and Therapy. The FTC charged that the study's lead investigator altered the weights and other key measurements of the participants in the study, and committed numerous other scientific sins.
Oz himself has been mum about the incident. According to an article in the Washington Post on Oct. 22, 2014, "Oz's Web site has been entirely scrubbed of almost every mention of the green coffee extract, including the episode touting the product."
But here's what Oz said on his show back in 2012: "You may think magic is make-believe, but this little bean has scientists saying they found a magic weight-loss cure for every body type. ... This is very exciting, and it's breaking news."
Yes, breaking news, as in published by paid researchers in an obscure journal and announced on an afternoon talk show. Fortunately for Oz, he hasn't been embarrassed by other retractions concerning the dubious information he relays about weight loss, anti-aging and miracle cures. Then again, most of that stuff hasn't been published.
2. Vaccines still don't cause autism
According to the website Natural News, the Centers for Disease Control and Prevention has knowingly covered up scientific evidence linking the measles-mumps-rubella (MMR) vaccine to autism.
Natural News got that tip from CDC whistleblower William Thompson and reported it in early August 2014.
Around the same time, and apparently related to Thompson's claims, anti-vaccine researcher Brian Hooker published an article in the journal Translational Neurodegeneration claiming that black children are at substantially increased risk for autism after early exposure to the MMR vaccine.
The paper was titled "Measles-mumps-rubella vaccination timing and autism among young African American boys: a reanalysis of CDC data," and Hooker was the sole author. As Thompson explained in a public statement on August 27, he had been talking to Hooker about CDC studies.
With these new revelations, the anti-vaccine crowd once again thought they had proof that vaccines cause autism. But by the end of August, Translational Neurodegeneration removed the paper from its Web site, citing "serious concerns about the validity of its conclusions." By October the journal retracted the paper in full, citing "undeclared competing interests on the part of the author" and "concerns about the validity of the methods and statistical analysis."
In other words, the journal editors thought that whatever Thomson found wasn't statistically valid and he may have had some kind of point to prove.
The incident may sound similar to the infamous article in The Lancet by Andrew Wakefield, which started the whole vaccines-causes-autism scare. But Wakefield's paper, also now retracted, was found to be based on falsified data, not simply weak statistics.
Nevertheless, while Thomson's paper has been retracted, the publicity its initial publication generated has not.
1. The STAP that wouldn't stop
So many retractions in 2014 could vie for top honors. There's pure irony (the paper "Ethics and Integrity of the Publishing Process: Myths, Facts, and a Roadmap," retracted because of plagiarism); there's shame (U.S. Sen. John Walsh had his master's degree from Army War College revoked upon the revelation that he plagiarized major portions of his thesis); and there's sheer volume (former University of Tokyo researcher Shigeaki Kato has retracted more than 30 papers, many in top journals, after using faked images).
But the highest-profile retraction in 2014 has been the dual studies published in January in Nature on a technique called STAP (stimulus-triggered acquisition of pluripotency), which is a proposed method for creating multipurpose stem cells from ordinary cells. Although lead scientist Haruko Obokata claimed it was a simple technique — placing mouse blood cells in a mildly acidic solution — no one could reproduce the work ... not even Obokata herself.
One by one, the co-authors began to question Obokata's lead as allegations rose about data manipulation. Nature retracted the papers in July, and the fallout has been intense. The institute where Obokata works, the prestigious RIKEN in Japan, was internationally disgraced. RIKEN deputy director and Nature co-author Yoshiki Sasai committed suicide. Obokata, meanwhile, continues to believe her method works, although she has been found guilty of research misconduct.
Researchers elsewhere are asking how Nature could publish work that seemed so obviously flawed. The journals Cell and Science rejected the work for lack of data to support the bold claims. Nature passed on publication early in 2013 but agreed to a revised submission by the year's end.
The deeper, soul-searching question is how so many senior scientists could so eagerly co-author a paper with methodology questioned from the get-go and which could have been resolved by merely reproducing the work themselves before publication. As Carl Sagan once said, "Extraordinary claims require extraordinary evidence."
Many more retractions are detailed on the website Retraction Watch.
Follow Christopher Wanjek @wanjek for daily tweets on health and science with a humorous edge. Wanjek is the author of "Food at Work" and "Bad Medicine." His column, Bad Medicine, appears regularly on Live Science.
Stay up to date on the latest science news by signing up for our Essentials newsletter.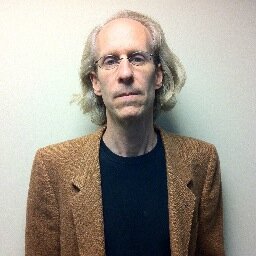 Christopher Wanjek is a Live Science contributor and a health and science writer. He is the author of three science books: Spacefarers (2020), Food at Work (2005) and Bad Medicine (2003). His "Food at Work" book and project, concerning workers' health, safety and productivity, was commissioned by the U.N.'s International Labor Organization. For Live Science, Christopher covers public health, nutrition and biology, and he has written extensively for The Washington Post and Sky & Telescope among others, as well as for the NASA Goddard Space Flight Center, where he was a senior writer. Christopher holds a Master of Health degree from Harvard School of Public Health and a degree in journalism from Temple University.