350-Year-Old High Heels, Tea and Goblets Uncovered at Irish Castle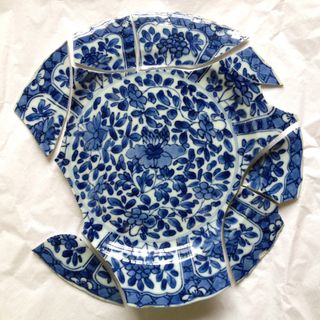 (Image credit: Alva Mac Gowan | Archaeology Plan)
During a survey of an Irish castle, archaeologist Antoine Giacometti stuck his hand into a wet washing pit beneath the floor. He didn't expect to find anything in the pit, much less a golden piece of jewelry dating back to the late 1600s.
"I put my hand down into this wet, mucky thing, and there was a gold piece of jewelry with a possible gemstone in it," said Giacometti, the archaeological director of Archaeology Plan, an organization that preserves Ireland's archaeological heritage. "Then we realized that [the pit] was full of choc-a-bloc."
The pit at Rathfarnham Castle contained artifacts dating from 1650 to 1700, including pointy high-heeled women's shoes, porcelain plates and teacups imported from China. A Cromwellian armor breastplate and a jar of red material likely used to redden women's lips and cheeks were also found. [See photos of the treasures found at Rathfarnham Castle]
Dozens of families have lived in Rathfarnham Castle since its construction in 1583 in south Dublin. The waterlogged washing pit was likely sealed in about 1700, preserving the bric-a-brac, which even include tea leaves, Giacometti told Live Science.
Perhaps the castle's residents hid the items there during a raid, or maybe the knickknacks were placed there for washing and were never reclaimed. Or, a person could have dumped them into the pit, for lack of a better storage place, Giacometti said.
At any rate, the artifacts likely belonged to the household of Lord Adam Loftus (1625-1691), a descendant of the original Archbishop Adam Loftus, who built the castle, Giacometti said. The lord worked with King Charles II and King William of Orange, and oversaw Irish state finances during a time of great tension between Catholic Ireland and Protestant England.
Loftus lived at the castle with his wife Lucy, son James, who died young, and daughter Lucia, who married Philip Wharton the infamous "Rake of Rathfarnham." The rake, a notorious rascal, scammed his way into prestigious positions, married multiple times (typically with bad results), invested heavily in economic bubbles and died nearly penniless, Giacometti said.
The rake lived in the early 1700s, unfortunately too late for the artifacts to belong to him, Giacometti said. "He was shocking. He was famous for having loads of mistresses and getting really drunk at parties and then removing his clothing."
The rake died at age 32, likely from syphilis, Giacometti said.
Unexpected finding
Earlier this year, conservation builders and archaeologists began fixing up Rathfarnham Castle, which has been designated a national monument. The castle, which will soon have elevators and improved access, has a storied past. Queen Elizabeth I tasked Archbishop Adam Loftus, who lived there during the late 1500s, with spreading Protestantism to Ireland. The archbishop had many enemies, which likely prompted him to build gun loops — small round holes in the walls — for musket fire, which pointed toward the two entrances of the castle.
Other Irish castles at that time had arrow loops for bows and arrows, Giacometti said.
"Our castle was constructed for somebody who had access to the latest weapons," he said. "This is a Renaissance building for somebody very special." [10 Epic Battles that Changed History]
Despite the political turbulence, the castle's inhabitants lived rich and lavish lives, Giacometti said. His team found medieval toilets, called garderobes, 16th century fireplaces framed in yellow sandstone in the castle's upper floors and two massive kitchen fireplaces that were originally thought to be cupboards.
The cache of artifacts uncovered in the washing pit reveal the Loftus family's connections to a world awash in the latest fashions. Tea came to England in the mid-1600s, and it's impressive that a family in Ireland had access to the contemporary trend, Giacometti said.
"Ireland has always been viewed as the poor neighbor," he said. "We were behind the times, still kind of living with the trees when the British were colonizing the world. [The tea] kind of puts Ireland on the map a bit."
Hidden treasures
The archaeologists also found a jar filled with a red substance, likely an imported product containing the pigment of the bright red Central American cochineal insect, which is still used as coloring today.
"In 17th century portraits, they all have rosy cheeks," Giacometti said. "We have an ointment jar of this stuff."
A breastplate damaged by a musket provides more evidence of the region's political instability in the late 1600s. As legend has it, men fighting for Oliver Cromwell against Ireland's Roman Catholics lodged at the castle in the 1660s or 1670s, Giacometti said.
"There's a document that they ordered a set of breastplates from London, which are the exact same breastplates we have," he said.
The archeologists also found shoes — pointy high-heeled ones for women and square-tipped shoes for men decorated with buckles and ribbons. "The shoes are really interesting because they didn't have right shoes or left shoes," Giacometti said. "They used to get them in batches of six or seven and swap them."
Members of the public can visit Rathfarnham Castle to see its 18th century plasterwork and sip refreshments in the castle's tearooms, but those interested in seeing the newfound artifacts will likely have to wait until 2017 at the earliest, Giacometti said.
"Conserving the leather shoes is going to take a huge amount of time," he said.
Follow Laura Geggel on Twitter @LauraGeggel and Google+. Follow Live Science @livescience, Facebook & Google+. Original article on Live Science.
Stay up to date on the latest science news by signing up for our Essentials newsletter.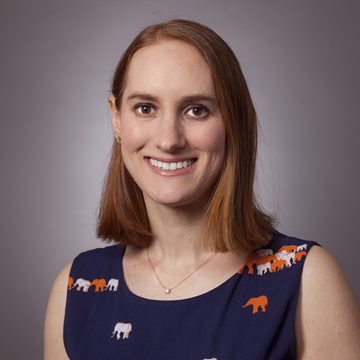 Laura is the archaeology and Life's Little Mysteries editor at Live Science. She also reports on general science, including paleontology. Her work has appeared in The New York Times, Scholastic, Popular Science and Spectrum, a site on autism research. She has won multiple awards from the Society of Professional Journalists and the Washington Newspaper Publishers Association for her reporting at a weekly newspaper near Seattle. Laura holds a bachelor's degree in English literature and psychology from Washington University in St. Louis and a master's degree in science writing from NYU.