Is US Military Using Drones to Spy on North Korea & China?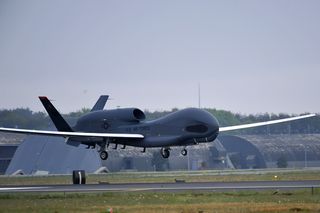 (Image credit: U.S. Air Force photo/Staff Sgt. Nathan Lipscomb)
The U.S. military may soon begin using long-range surveillance drones to spy on North Korea and China.
Over the past week, the U.S. Air Force stationed two unarmed Global Hawk drones at Misawa Air Base in northern Japan. The first drone touched down on May 24, Air Force officials said in a statement.
The drones will be used to gather intelligence data on nuclear sites in the notoriously reclusive country of North Korea, where 24 million people live sealed off from the rest of the world, reported the Associated Press. The Global Hawks also will likely monitor Chinese naval operations. [See photos of the Global Hawks' arrival in Japan]
The two drones are expected to remain in Japan until October, after which they will return to an American military base on the island of Guam in the western Pacific Ocean, according to Air Force officials. Lt. Gen. Sam Angelella, commander of U.S. Forces Japan, refused to discuss specific details of the clandestine drone operations in the Pacific, but said the Global Hawk's "capabilities are well known," reported the AP.
Global Hawk drones can fly at altitudes of more than 60,000 feet (18,300 meters), and are considered the Air Force's most advanced surveillance vehicles. The long-distance drones also boast impressive aerial endurance, and can perform flights that last more than 28 hours.
The planes are equipped with a range of instruments, including infrared sensors and satellite communication systems. The robotic flyers, which can provide near real-time imagery, are capable of surveying 40,000 square miles (103,000 square kilometers) of ground in one day.
A Global Hawk drone was previously used in the region to assist with disaster relief efforts in the wake of the 9.0-magnitude Tohoku earthquake and subsequent tsunami that devastated northeastern Japan in 2011
"The Global Hawk was requested to support relief efforts within 48 hours of the disaster, prompting crews to prepare and launch aircraft only nine hours after official notification," Air Force officials said in a statement.
The drone flew over the Tohoku region and identified open roads and emergency landing zones for first responders. The plane's long-range and infrared cameras snapped more than 3,000 images of the earthquake- and tsunami-ravaged area.
NASA uses a version of the Global Hawk drones to peer inside hurricanes and tropical storms. The unmanned aircraft help scientists study the life cycles of extreme weather events, and enable researchers to develop more accurate models of these storms.
Follow Denise Chow on Twitter @denisechow. Follow Live Science @livescience, Facebook & Google+. Original article on Live Science.
Stay up to date on the latest science news by signing up for our Essentials newsletter.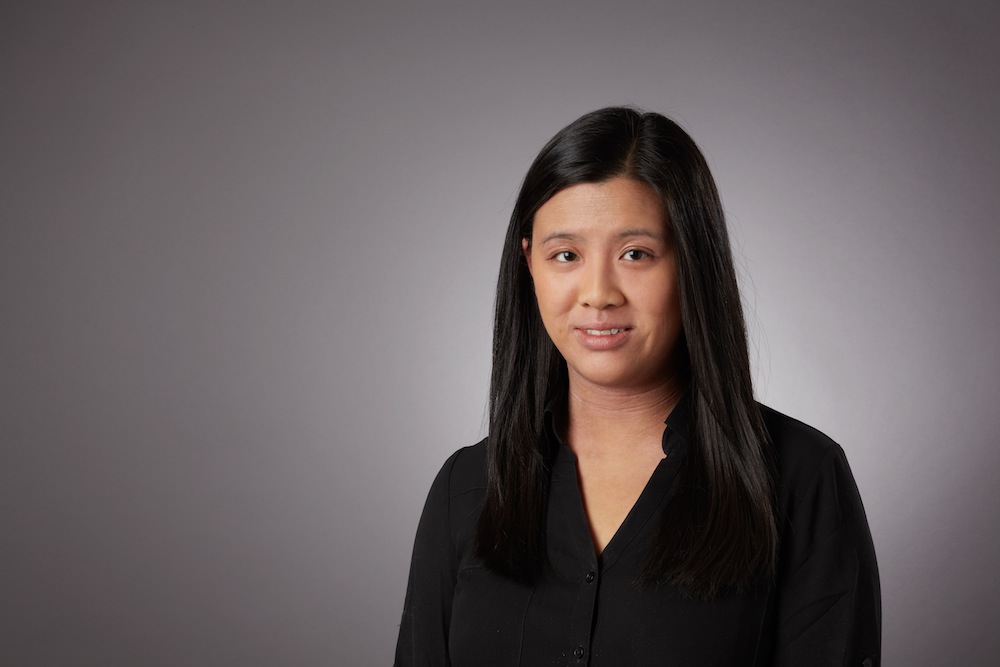 Denise Chow was the assistant managing editor at Live Science before moving to NBC News as a science reporter, where she focuses on general science and climate change. Before joining the Live Science team in 2013, she spent two years as a staff writer for Space.com, writing about rocket launches and covering NASA's final three space shuttle missions. A Canadian transplant, Denise has a bachelor's degree from the University of Toronto, and a master's degree in journalism from New York University.