Benchmarking Carbon Pollution From 100 Top Power Producers (Op-Ed)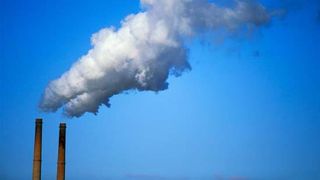 Dave Hawkins, director of Climate Programs at the Natural Resources Defense Council, contributed this article to Live Science's Expert Voices: Op-Ed & Insights.
As U.S. President Barack Obama prepares to announce the country's new carbon pollution standards for existing power plants today, NRDC, the sustainable-business organization CERES, and a group of major electric utilities released our tenth report since 1997 benchmarking carbon and other air pollution from the nation's 100 largest power producers.
Its catchy title? "Benchmarking Air Emissions of the 100 Largest Electric Power Producers in the United States."
Here's the big take-away for utilities, especially as it pertains to the upcoming carbon rules: You can do this.
In fact, the report shows utilities are well on their way now. Between 2008 (when U.S. greenhouse-gas emissions peaked) and the end of 2012, when the emissions in the report were tallied, power-plant owners cut their carbon pollution by a sizable chunk — a full 13 percent. That's more than a third of the way towards the 35-percent cuts the President needs from the power sector to make good on his promise to reduce economy-wide greenhouse gas emissions by 17 percent by 2020.
Emissions-wise, there's a lot of low-hanging fruit to pick. Let's start with all the energy we waste as a nation. Economy-wide, it's an astonishing 60 percent. Decreasing that waste and the unnecessary pollution that comes with it through energy efficiency is almost always the least-expensive emissions-cutting option and a tremendous energy resource in its own right — far cheaper than any kind electricity. (Energy efficiency can be delivered at slightly more than 2 cents per kilowatt hour, a recent report on programs in 31 states found, while the average cost of electricity in the U.S. is 10.35 cents per Kwh.) Switching to more efficient light bulbs, adding weather-stripping or insulation in buildings, or installing more-efficient appliances and equipment reduces electricity bills and creates jobs that can't be outsourced to other countries.
Energy efficiency's benefits are impressive. In fact, this March, NRDC updated our original 2012 proposal to the U.S. Environmental Protection Agency (EPA) on how to structure an emissions-cutting program, demonstrating that with moderate reductions, efficiency programs can cut greenhouse gas emissions from power plants by 35 percent by 2020 at no additional cost. (The benefits come in at a whopping $30 billion to $50 billion under the same scenario. That's quite the bargain.)
Though coal makes up 37 percent of total power production in the United States, it's responsible for 76 percent of the carbon emissions documented in the "Benchmarking" report. In the states most reliant on coal, there are huge energy-efficiency opportunities out there. In fact, about half the money U.S. ratepayers currently spend on efficiency through utility- and state-funded programs is spent in just five states: California, New York, Massachusetts, New Jersey and Florida, the report finds. Coal predominates in the Midwestern and Southeastern states that are notably absent from that list.
Another noteworthy observation from "Benchmarking": Even as the power sector transitions toward a lower-carbon system, there are major polluters whose emissions numbers stand out. Their decisions about how best to deliver energy services to their customers, and how to spend their lobbying dollars, can have incredible impacts on the global climate and American lives. In fact, the five largest emitters are responsible for 25 percent of the sector's carbon pollution, and a total of 20 companies are responsible for 50 percent.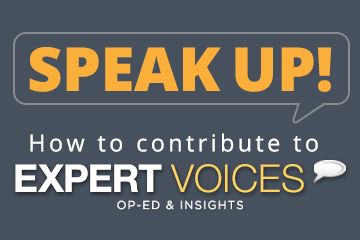 Here's a list of the top 10, in descending order:
American Electric Power
Duke Energy
Southern Company
NRG Energy
Tennessee Valley Authority (TVA)
FirstEnergy
MidAmerican Energy
PPL Electric Utilities
Ameren
Energy Future Holdings, which recently filed for Chapter 11 bankruptcy.
Some of these companies are doing important work to reduce their emissions, work that will be reflected in next year's update.
The federally owned TVA is one example. Last November, CEO Bill Johnson announced it would close eight of its coal plants. "This will support our focus on cleaner energy," he told the TVA board.
MidAmerican, now called Berkshire Hathaway Energy and owned almost entirely by Warren Buffet's Berkshire Hathaway company, in May of last year announced it would invest as much as $1.9 billion to expand its wind power resources in Iowa by as many as 1,050 megawatts. In the process, it will create 1,000 construction jobs and 40 permanent ones. Once the project is complete, wind power will make up 39 percent of the company's generating capacity.
And, NRG Energy is investing heavily in solar. "My company is one of the largest polluters in the U.S.," CEO David Crane told Institutional Investor in April. "But we're trying to get out of it."
Often, when new EPA regulations loom on the horizon, utilities imagine them as insurmountable obstacles. But once standards set in motion new improvements, they become points of pride. That's been the case with reductions in nitrogen oxides and sulfur dioxide that were occasioned by the 1990 amendments to the U.S. Clean Air Act. In 2012, the "Benchmarking" report notes, power plant emissions of those harmful pollutants were down 74 percent and 79 percent, respectively, compared to 1990 levels.
Electric power producers know how to achieve the cuts in carbon that the EPA's new carbon pollution standards will motivate. Today's "Benchmarking" report demonstrates, with carbon cuts of 13 percent between 2008 and 2012, many of those producers are well on their way to putting that knowledge into action.
Follow all of the Expert Voices issues and debates — and become part of the discussion — on Facebook, Twitter and Google +. The views expressed are those of the author and do not necessarily reflect the views of the publisher. This version of the article was originally published on Live Science.
Stay up to date on the latest science news by signing up for our Essentials newsletter.