Energy Efficiency Making Good on its Promise (Op-Ed)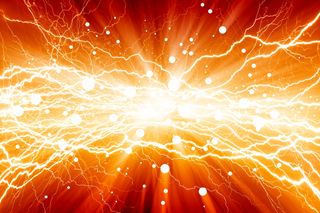 (Image credit: <a href="http://www.shutterstock.com/gallery-507955p1.html"> Igor Zh. </a> | Shutterstock)
Dale Bryk, director of the Air & Energy Program at the Natural Resources Defense Council (NRDC), contributed this article to LiveScience's Expert Voices: Op-Ed & Insights.
Americans are finding new and innovative ways to do more with the same amount of energy or less. Good, old-fashioned American ingenuity is at work, offering constructive models for cutting utility bills and emissions.
As America considers how to ramp up energy efficiency as part of President Obama's new climate actionplan, there's much we can learn — and build on — from a wide variety of encouraging, energy-saving programs already under way. Efforts at the federal, state and local levels prove we can meet the president's challenge to fight climate change and still preserve and create jobs, as well as a healthier environment.
Success in the west
California is a good example of how bipartisan energy-efficiency efforts lead to success. Over the past 40 years, efficiency has helped that state avoid generating the energy of at least 30 power plants; saved residents and businesses more than $65 billion; led to household electric bills 25 percent below the national average; and helped keep per- capita electricity consumption nearly flat while it increased by 50 percent in the rest of the United States, as highlighted in a new NRDC Fact Sheet published earlier this month.
California policymakers and utilities know energy efficiency works, reducing the need for costly and polluting power plants; that's why they continue to invest about $1 billion annually in energy-saving programs.
The national impact
Nationally, the United States has already saved more energy from efficiency improvements than we've produced from all new power plants, gas wells and oil fields since 1973 — and that's with very little effort. Numerous studies indicate vast amounts of energy-efficiency savings remain untapped.
The president is calling on Americans to ramp up efforts. His administration already had begun that process in a number of ways, not all of them readily apparent to most of us.
Small FHA change = big savings
For example, the Federal Housing Administration (FHA), the giant national insurer of loans for U.S. homeowners, recently instituted a major increase in the energy-code requirements for newly built homes, which will result in lower utility bills.
For a homebuyer to now obtain an FHA-insured mortgage on a new house, the builder must certify it was built in accordance with a modern energy code, which covers such items as insulation amounts, weather sealing and minimum-quality of the air-conditioning system. This upgrade from ancient 1992 standards (in effect until a few months ago) to the 2006 model code will make thousands of homes much more energy efficient.
Homeowners who spend less on utilities have more money for the mortgage and other bills, which results in better finances for FHA and taxpayers. Kudos to the Obama administration and the Department of Housing and Urban Development for this important change.
More efficient existing homes
There also are numerous programs to help homeowners improve the efficiency of existing houses. One, the "Help My House" loan pilot-program from South Carolina's consumer-owned electric cooperatives, has reduced energy use by 34 percent in that state, for an average savings of $288 per home after loan payments.The low-interest, 10-year loans are repaid through the participant's utility bills with "on-bill financing."
Making commercial buildings more efficient
Saving energy in large buildings also is essential because they account for more than 40 percent of total energy consumption and 38 percent of total U.S. carbon emissions (and as much as 75 percent in some cities).
If a new, proposed ordinance — which requires Chicago's largest commercial and residential buildings to benchmark energy use and authorizes the city to disclose their energy efficiency — becomes law, the city will join New York, Minneapolis, Boston, San Francisco, Philadelphia and Washington, D.C., in requiring large buildings to track and verify energy consumption and greenhouse-gas emissions. The tracking is accomplished with a free Web-based tool administered by the Environmental Protection Agency.
As owners, and the public, become more aware of each building's energy intensity, the information is likely to encourage efficiency improvements, leading to utility savings and more job opportunities for energy service companies and contractors.
More efficient buildings = lower rents
More efficient commercial buildings also can result in lower total effective rents because:
-- If the company owns the building (as many large and small businesses do), reducing utility expenses goes straight to the bottom line.
-- If the company rents, and the landlord passes through utility expenses (as is common), cutting utility expenses is a direct savings.
-- If the company rents and the landlord pays the utility bills, the savings provide the landlord with the ability to lower rents in order to increase occupancy.
A variety of programs exist to support more efficient commercial buildings, such as the National Grid initiative aimed at small businesses and the financing program from the New York State Energy Research and Development Authority.
Utilities do their part
From the utility's viewpoint, every kilowatt hour saved from energy efficiency will cost at least one-third less than the price of acquiring any new electricity supply. Meanwhile, half of U.S. states have adopted a utility rate structure for at least one investor-owned natural gas and/or electric utility that removes a disincentive for encouraging customers to use less energy, which can reduce energy sales. This is important because utilities spend $8 billion annually on programs to help customers use less energy and we need these initiatives to continue — and increase — if we are to meet the president's goal of slashing emissions by 3 billion metric tons through 2030.
The views expressed are those of the author and do not necessarily reflect the views of the publisher. This article was originally published on Live Science.
Stay up to date on the latest science news by signing up for our Essentials newsletter.