Baby-Gate Injuries on the Rise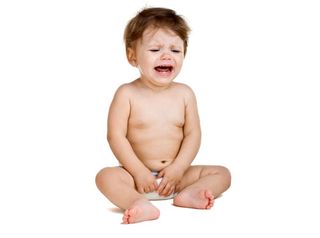 (Image credit: <a href="http://www.shutterstock.com/gallery-843979p1.html" target="_blank">Artem Furman</a>/<a href="http://www.shutterstock.com/" target="_blank">Shutterstock.com</a>)
The number of baby-gate-related injuries among kids in the United States more than tripled between 1990 and 2010, according to a new study.
Researchers estimated that the rate of baby-gate-related injuries increased from 3.9 cases per 100,000 children in 1990 to 12.5 cases per 100,000 children in 2010.
"We are probably seeing more of these injuries because parents are using these gates in their homes, which is good," said study author Lara McKenzie, a pediatric injury-prevention expert at Nationwide Children's Hospital in Columbus, Ohio. "But we maybe need to do a better job of [determining] where the gates are installed, and making sure that it is a good, secure fit in those places." [9 Weird Ways Kids Can Get Hurt]
In the study, the researchers examined data from the National Electronic Injury Surveillance System, a database of injuries collected from a national sample of hospitals. They found 1,188 cases of baby-gate-related injuries over the study period, and used this information to generate nationally representative estimates.
Most of the children who were injured (60.4 percent) were older than age 2, and they were mainly boys (61 percent), the researchers said.
Soft-tissue injuries, such as bumps and bruises, were the most common types of injury, accounting for 33 percent, and 16 percent of the patients suffered brain injuries such as concussions. The vast majority of the patients (97.6 percent) were not hospitalized for their injuries.
Many of the injuries the researchers observed resulted when kids pushed through the gate, McKenzie said. Some injuries also occurred because the edges of the gate were too sharp, she said.
In addition, many injuries resulted when people installed a pressure-mounted gate at the top of a stairway, instead of mounting it to the wall with hardware, and some children fell down the stairs.
Pressure-mounted gates can be used between rooms on the same floor, or in doorways, but they should not be placed at the top of the stairway, McKenzie said.
"Baby gates are one of the most widely used home safety products, and they are meant to protect children from accessing stairways and doorways and other hazards in the home," McKenzie told Live Science. "But the problem is that there is not always a good fit or match with the gate and the area that it is being used in."
The study is published today (May 5) in the journal Academic Pediatrics.
Follow Agata Blaszczak-Boxe on Twitter. Follow Live Science @livescience, Facebook & Google+. Original article on Live Science.
Stay up to date on the latest science news by signing up for our Essentials newsletter.