A Crocodile Hunt, Redefined, in Southeastern Cuba (Op-Ed)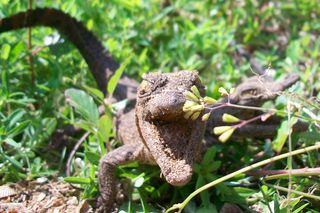 (Image credit: Natalia Rossi/WCS.)
Natalia Rossi is a herpetologist with the Latin America and Caribbean Program of the Wildlife Conservation Society and a Ph.D. candidate at Columbia University. This article is the second in a series of blogs celebrating the contributions of women to the practice of conservation. Rossi contributed this article to Live Science's Expert Voices: Op-Ed & Insights.
In 2009, after spending half a decade on the western coast of Baja, Mexico, protecting sea turtles, I left behind the clear blue Pacific for the muddy waters of one of the largest wetlands in the Caribbean: Cuba's Birama swamp. Joining the Wildlife Conservation Society (WCS), I shifted my focus from a suite of slow, graceful and relatively harmless animals to one of nature's most respected top predators: the crocodile.
It's been an incredible journey. Adjusting to Cuba, a new ecosystem, and an unfamiliar species was not as much of a challenge as overcoming the general astonishment that a young woman could actually work with these widely-feared aquatic reptiles.
Fortunately, I was not breaking new ground alone. On my first field expedition in 2010, I was pleased to meet Yairen Alonso Gimenez. The daughter of a noted Cuban herpetologist, and the only other woman on the team, Yairen was a revelation. She spends most of her days leading a group of protected-area personnel, all men, in the Wildlife Refuge Monte Cabaniguan (WRMC) within one of the major wetlands in southeastern Cuba.
These wetlands sustain the largest population of the American crocodile anywhere in its range. One of four New World species, this "large" population in fact supports a mere 250 to 300 nesting females critical to the survival of this vulnerable species. In addition to crocs, Yairen supervises the live capture of Cuban iguanas and several waterbird species.
Gimenez and her older brother were brought by their father to the wetlands of Southeastern Cuba when he completed his pioneering research on the American crocodile in the early 1980s. The exhausting field conditions, ever-present danger and majesty of these wetlands caught the interest of the daughter, but not the son.
The WRMC holds some of the most pristine mangrove ecosystems in the Caribbean. Closed to the public, its only research station is located in the mouth of the Jobabo River, where internal lakes, streams and crocodile nesting beaches can only be accessed by motorboat or canoe.
Each summer during June and July, we survey the beaches to record and mark new crocodile hatchings. It may take hours in the mangrove lakes to spot a croc. When we do, the whole team jumps into the water to net and carefully secure the animal. It is dangerous work involving coordination, trust, and yes, a bit of fearlessness.
At the end of the day, we gather our night equipment and go back to the swamp. There we train our flashlights and count the hundreds of eyes shining just above waterline.
Such fieldwork is central to acquiring conservation authority and legitimacy — which enables scientists to speak authentically from a position of knowledge — as well as engendering community among colleagues, community members and other conservation stakeholders.
For women working with crocs such as Yairen and myself, fieldwork is also a rite of passage. Croc conservationists must show strength and the ability to handle both risk and frequent danger. For years, women were actively excluded from such adventures and only recently have they been included in crocodile expeditions, although the arrival of some determined new scientists has begun to accelerate this trend.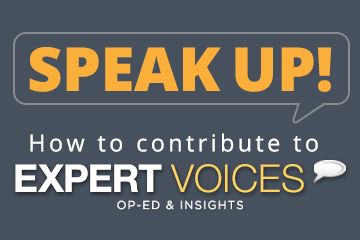 Gimenez's leadership as a Latin American herpetologist thriving in the field is unusual, and she reflects an important advancement in the representation of women as leaders in traditionally male-dominated fields like herpetology (even more so in the study of crocodiles). As with the early involvement of women in ecology, male mentors frequently have assisted women herpetologists in their professional struggles. Two key figures for are Gimenez's father, Manuel Alonso Tabet, and the late, renowned herpetologist and WCS scientist, John Thorbjarnarson.
The support of such respected scientists has helped to change men's perceptions about the ability of women to handle this type of research (perhaps our ability to wrap duct tape around crocs' snapping jaws played a role, too). As the last student recruited by John Thorbjarnarson, and as a Latin American woman, I feel a responsibility both to protect crocodiles and their fragile wetlands and to mentor a new generation of conservationists.
Since arriving in Cuba, I have worked to help advance crocodile conservation and develop monitoring programs that can be applied elsewhere. I hope now to replicate the work of pioneering herpetologists like Yairen to ensure that women continue to feel empowered to participate in this exciting and important endeavor.
This article is the second in the series Women's History Month: Blogs from the Wildlife Conservation Society. The views expressed are those of the author and do not necessarily reflect the views of the publisher. This version of the article was originally published on Live Science.
Other blogs in this series include:
How Two Women Brought a Sea Change to Conservation (Op-Ed )
Developing World Boasts Leading Women Conservationists (Op-Ed )
Stay up to date on the latest science news by signing up for our Essentials newsletter.