US Navy's Huge Triton Drone Will Provide 360-Degree Surveillance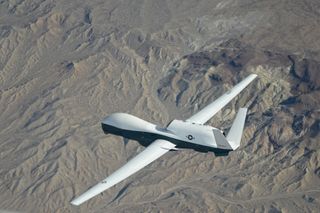 (Image credit: Alan Radecki)
The U.S. Navy's next-generation surveillance drone is a whopper, with an incredible wingspan that stretches 130 feet (40 meters), about the same as a Boeing 757 airliner.
The drone, dubbed Triton, recently completed its ninth flight test earlier this month. The unmanned surveillance vehicle, built by defense giant Northrop Grumman Corporation, is midway through a process known as "envelope expansion," which involves conducting a series of tests to validate the aircraft's ability to perform at different altitudes, speeds and under different weight scenarios.
"Completion of envelope expansion will allow the test team to prepare for installation and further testing of Triton's surveillance sensors," Mike Mackey, Northrop Grumman's Triton program director, said in a statement. [7 Technologies That Transformed Warfare]
So far, engineers have tested the Triton's endurance in flights that lasted more than nine hours, at altitudes reaching up to 50,000 feet (15,200 m). The large drone has also performed doublets, which are maneuvers that assess the vehicle's ability to recover from simulated turbulence.
The test flights are being conducted at Northrop Grumman's manufacturing facility in Palmdale, Calif.
The Triton is designed to carry out surveillance and reconnaissance missions for the Navy. The drone's onboard sensors and instruments are capable of recording high-resolution, real-time imagery, complete with 360-degree views.
In November, Northrop Grumman investigated the structural strength of the Triton's wings, and successfully demonstrated they are 22 percent stronger than the Navy's requirements, company officials said.
"During surveillance missions using Triton, Navy operators may spot a target of interest and order the aircraft to a lower altitude to make positive identification," Mackey said in a statement. "The wing's strength allows the aircraft to safely descend, sometimes through weather patterns, to complete this maneuver."
The Triton resembles its predecessor, the Global Hawk drone, which is currently used by the U.S. Army. The unarmed Global Hawks, which also boast 130-foot wingspans, are equipped with infrared sensors and satellite communications systems, and can gather intelligence from altitudes of more than 60,000 feet (18,300 m).
So far, the Navy has ordered 68 Triton drones, and intends to use them together with manned P-8 Poseidon patrol planes on surveillance flights.
Follow Denise Chow on Twitter @denisechow. Follow LiveScience @livescience, Facebook & Google+. Original article on LiveScience.
Stay up to date on the latest science news by signing up for our Essentials newsletter.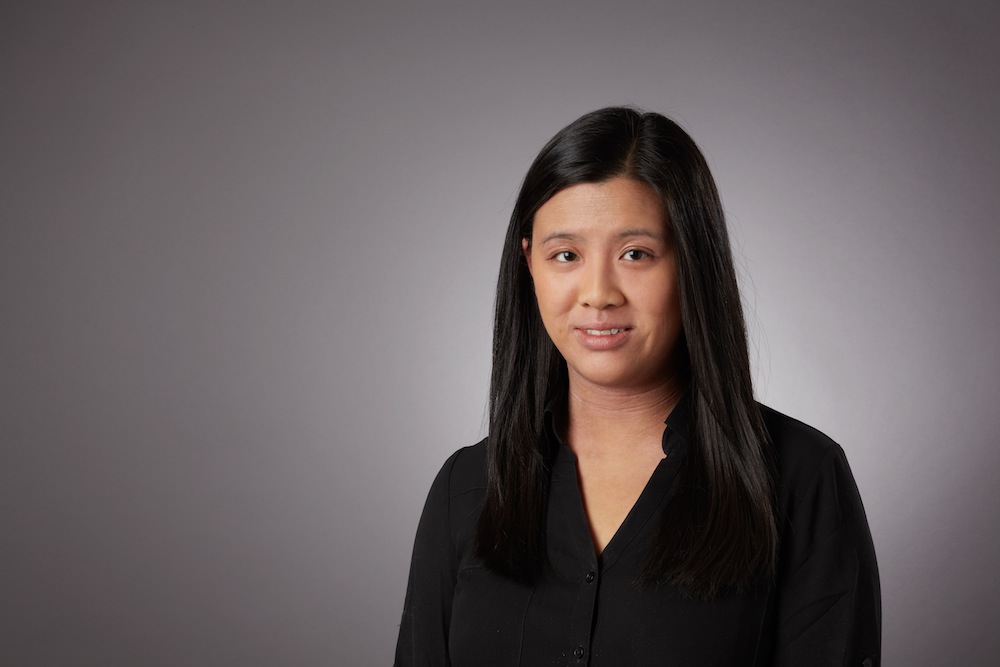 Denise Chow was the assistant managing editor at Live Science before moving to NBC News as a science reporter, where she focuses on general science and climate change. Before joining the Live Science team in 2013, she spent two years as a staff writer for Space.com, writing about rocket launches and covering NASA's final three space shuttle missions. A Canadian transplant, Denise has a bachelor's degree from the University of Toronto, and a master's degree in journalism from New York University.