Yes, It's Cold — and Yes, Global Warming Is Still Happening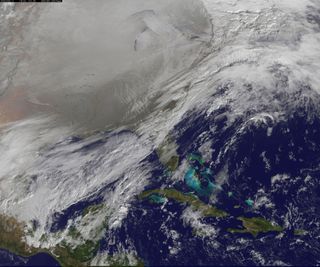 (Image credit: NOAA/NASA GOES Project)
Record-breaking cold winter temperatures today (Jan. 6) means global warming must be a farce, right?
Wrong. Here's why:
What's most important to remember is that weather isn't climate. A single storm isn't evidence for or against global warming. "It is important to understand that weather is like one play in a football game. Climate is the history of the NFL," Mike Nelson, chief meteorologist for KMGH in Denver, wrote in a Facebook post.
Despite the frigid cold gripping the country right now, over the past few decades, winter temperatures have gotten warmer, on average, according to records from the National Weather Service, which has tracked U.S. weather since the mid-1800s. For example, lakes in the Midwest freeze later and have thinner ice now than they used to, making ice fishing more dangerous. Spring arrives 10 to 14 days earlier across the United States than 20 years ago. Trees and plants bloom sooner and insects and birds emerge earlier.
"On a given day, week or season, cold or wintry weather signifies nothing about the background climate changing," Marshall Shepherd, president of the American Meteorological Society, said in a blog post.
There's also evidence that global warming is changing weather patterns in the Arctic and elsewhere, which could be responsible for some of the intense winter storms that have hit the United States in recent years. [The Reality of Climate Change: 10 Myths Busted]
Rising polar temperatures are shrinking the Arctic ice cap, making it smaller and thinner. Less ice means more of the sun's summer heat is stored in the ocean instead of being reflected back into the atmosphere. One way the shrinking ice changes weather is by pushing winter air south. When the stored ocean heat gradually escapes in autumn, it changes the pattern of an atmospheric wind called the polar vortex, streaming frigid Arctic air into North America and Europe, scientists think.
This week's wintry freeze was caused by the polar vortex veering as far south as Atlanta, according to forecasters.
Finally, it's only winter in the Northern Hemisphere. Just days into the New Year, Australia is setting heat records again. (2013 was the country's hottest year on record.) Temperatures soared as high as 125 degrees Fahrenheit (51 degrees Celsius) last week, and severe fire warnings were issued for Queensland and Western Australia.
But what about that research ship trapped in the Antarctic ice at Christmas — the one encircled by pack ice blown in by a powerful cyclone? Doesn't that disprove global warming, too? Turns out, hotter air holds more moisture, which leads to more snowfall and more sea ice, scientists think. Changing storm conditions around the icy continent are also favoring more sea ice. But ice on the Antarctic continent is still shrinking, according to the most recent surveys.
Email Becky Oskin or follow her @beckyoskin. Follow us @livescience, Facebook & Google+. Original article on LiveScience.
Stay up to date on the latest science news by signing up for our Essentials newsletter.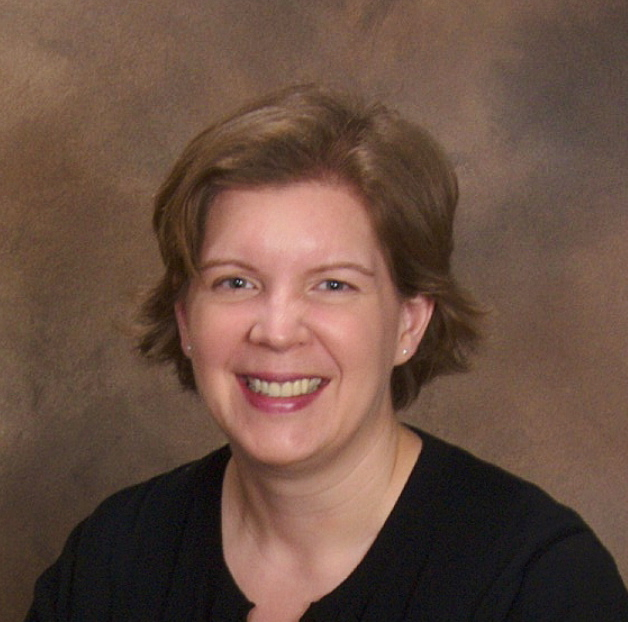 Becky Oskin covers Earth science, climate change and space, as well as general science topics. Becky was a science reporter at Live Science and The Pasadena Star-News; she has freelanced for New Scientist and the American Institute of Physics. She earned a master's degree in geology from Caltech, a bachelor's degree from Washington State University, and a graduate certificate in science writing from the University of California, Santa Cruz.