Lawsuit Over Koko the Gorilla's Nipple Fetish Resolved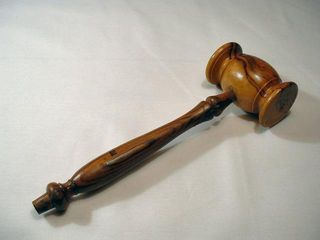 WOODSIDE, California (AP) - Two former caretakers who refused to bare their breasts to a 300-pound (136-kilogram), sign-language-speaking gorilla named Koko have settled a lawsuit against the Gorilla Foundation.
Nancy Alperin and Kendra Keller claimed they were fired after they refused to expose their bosoms to the primate, and after reporting sanitary problems at Koko's home in Woodside, an upscale town south of San Francisco.
The pair claimed they were threatened that if they "did not indulge Koko's nipple fetish, their employment with the Gorilla Foundation would suffer," the lawsuit alleged.
Alperin and Keller claimed that Francine "Penny" Patterson, the gorilla's longtime caretaker and president of the Gorilla Foundation, pressured them to expose their breasts as a way to bond with the 33-year-old female simian.
"On one such occasion," the lawsuit said, "Patterson said, 'Koko, you see my nipples all the time. You are probably bored with my nipples. You need to see new nipples."
The plaintiffs, both in their mid-40s, never undressed, said their attorney, Stephen Sommers. The foundation has denied the allegations.
Lawyers for both sides refused to disclose terms of the settlement.
A second similar lawsuit filed by another employee is pending.
The Gorilla Foundation was founded in 1976 to promote the preservation and study of gorillas. It's best known for Koko, who has mastered a vocabulary of more than 1,000 signs.
Scientists Study Gorilla That Uses Tools
Stay up to date on the latest science news by signing up for our Essentials newsletter.