New Ovarian Cancer Screening Test Seems Promising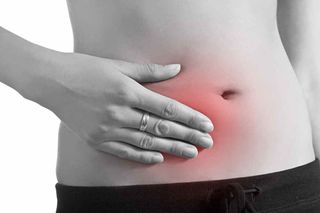 (Image credit: <a href='http://www.shutterstock.com/pic.mhtml?id=52704589'>Abdominal pain photo</a> via Shutterstock)
A new test to screen for ovarian cancer appears to detect the disease in early stages, and if confirmed in clinical trials, the test could become a routine screening for women.
In the study, researchers tested the strategy on more than 4,000 women over an 11-year period. The women underwent yearly blood tests, and the researchers recorded the levels of a protein called CA-125, which is produced by the majority of ovarian tumors. Women who had sudden increases in CA-125 levels were referred to a gynecologist and were given an ultrasound.
On the basis of their ultrasound results, 10 women underwent surgery during the study period. It turned out that four women had ovarian cancers still in an early stage, and five others had ovarian tumors that were either benign, or of low malignant potential (tumors that may become cancerous, but usually do not). One woman had endometrial cancer, according to the study published today (Aug. 26) in the journal Cancer. [5 Things Women Should Know About Ovarian Cancer]
The study suggested that the testing strategy had a specificity of 99.9 percent, the researchers said, meaning that only 0.1 percent of patients without cancer would be falsely identified as having the disease.
Two women in the study turned out to have ovarian tumors that were not detected by the screening, but both were of low malignant potential, the researchers said.
"The results from our study are not practice-changing at this time; however, our findings suggest that using a longitudinal (or change over time) screening strategy may be beneficial in postmenopausal women with an average risk of developing ovarian cancer," study researcher Dr. Karen Lu, professor of gynecologic oncology at the University of Texas, said in a statement.
Despite advances in treatment, ovarian cancer remains a highly lethal disease, mainly because most women with ovarian cancer are diagnosed when the disease is at a late stage. When caught at an early stage, 75 to 90 percent of patients survive at least five years, the researchers said.
There currently are no established screening tests for ovarian cancer. For a cancer screening test to be useful, it has to be sensitive enough to detect markers of the disease before symptoms manifest, while also being specific enough so that it doesn't falsely suggest cancer in people who don't have it.
Previous investigations have looked at whether measuring women's CA-125 levels might be an effective way to screen for ovarian cancer, but too often, the test has not been found to be sensitive enough to detect all cases of the disease, and at the same time has found too many false positives (women who turned out not to have cancer).
The new strategy is different because it tracks changes in each woman's levels of CA-125, instead of only looking for a CA-125 level that might be considered high based on the average of the entire population. "It's more personalized, and it also incorporates age," Lu told LiveScience.
One of the challenges to developing an effective ovarian cancer screening strategy for women in the general population is that the screening has to be highly specific, so that follow-up testing and surgery that turn out to be unnecessary are kept to a minimum.
"In breast cancer screening, when a mammogram is abnormal, a biopsy is made," before anything further is done, Lu said. "But in ovarian cancer, in order to confirm cancer, an actual surgery is needed to take out the ovaries and examine them."
"In order for this method to become a screening test, it has to pass the gold standard," she said. "It has to show that in a large group of women who did the screening, there were fewer deaths from ovarian cancer compared to another group who didn't get screened."
The researchers are waiting for the results of a larger, randomized study currently being conducted in the United Kingdom that uses the same screening strategy. The results are scheduled to be released by 2015.
"If the results of this study are also positive, then this will result in a change in practice," Lu said.
Email Bahar Gholipour. Follow Live Science @livescience, Facebook & Google+. Original article on Live Science.
Stay up to date on the latest science news by signing up for our Essentials newsletter.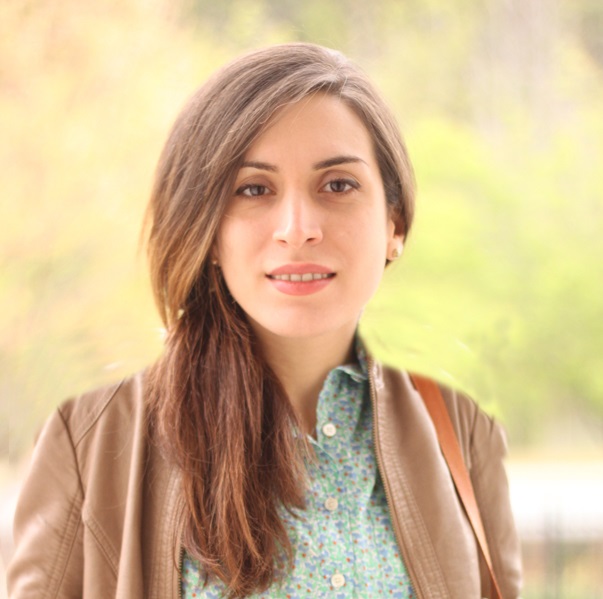 Bahar Gholipour is a staff reporter for Live Science covering neuroscience, odd medical cases and all things health. She holds a Master of Science degree in neuroscience from the École Normale Supérieure (ENS) in Paris, and has done graduate-level work in science journalism at the State University of New York at Stony Brook. She has worked as a research assistant at the Laboratoire de Neurosciences Cognitives at ENS.