How Superstorm Sandy Changed Views of Weather Threats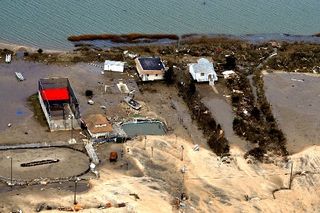 (Image credit: U.S. Geological Survey.)
NEW YORK — Superstorm Sandy provided a vivid demonstration not only of how extreme weather can affect heavily-populated areas, but also the sociological issue of how society views the risk such weather poses to people.
The recent public focus on national security risks has come at the expense of preparation for the effects of weather and climate change, according to a panel of experts speaking Saturday (Aug. 10) at a meeting of the American Sociological Association. Scientists can predict severe weather events, but it's how policymakers choose to heed these predictions that matters, in terms of how most people will be affected.
"My sense is that Sandy has changed the conversation," said Eric Klinenberg, a sociologist at New York University. Just as September 11 changed the way society sees threats from terrorists, Sandy has changed how we see threats from the ocean and waterways, Klinenberg said. [On the Ground: Hurricane Sandy in Images]
Climate scientist Klaus Jacob agreed Sandy changed many people's perspective on weather events, but not the reality. The knowledge that climate change might cause such events has been around almost 30 years, but has taken a back seat to national security issues, said Jacob, of the Lamont-Doherty Earth Observatory at Columbia University, New York.
For extreme weather events, "the outcome and economic impact is huge compared to the potential damage from terrorism," Jacob said.
No easy solutions
Jacob was a member of a panel commissioned by the New York legislature to predict the effects of extreme weather events. The panel forecast how a 100-year storm would affect New York, and their forecast was "eerily verified" by Sandy — down to the $60 billion cost of recovery. We have the ability to predict these events, so the question is now, what has changed about the way people look at the risks these event might pose to them, Jacob said.
Jacob offered three ways for communities to adapt to the severe storms that may become increasingly common with climate change: People can build protective walls or levies to keep flooding at bay, put all important infrastructure higher up within buildings (rather than on lower levels), or retreat, and move communities further inland.
The retreat option is "intolerable to every community," Jacob said.
Sociologist Harvey Molotch, also of NYU, said there are social barriers to climate adaptation. "American strength is in science and universities. Its weakness is in social and organizational infrastructure," Molotch said.
And infrastructure systems are intertwined, he said. For example, a flooded subway system can channel water, and wipe out the power grid.
Communities are too oriented toward finding local solutions, Molotch said. They rebuild building by building, without implementing global interventions that could prevent future disasters.
A question of money, and priorities
Hurricane Katrina and Hurricane Irene posed similar risks, but people failed to learn from them, said Dr. Sherri Fink, a journalist who has covered the aftermaths of extreme weather events. During Hurricane Irene, which sent heavy rains and high winds through New York in 2011, nursing homes were evacuated, but didn't flood.
So when Sandy came, medical facilities weren't evacuated. Instead, patients were moved up several floors. But hospitals lost power — while the backup power generators were above the level of flooding, the fuel pumps for the generators were in basements. Elevators were not running, and medical staff had to carry fuel up to the floors with the generators.
One doctor was told her intensive care unit was going to lose all power except for five outlets, and she had one hour to decide which five patients on life support to save, Fink said.
The situation was also grim in coastal high-rise apartments. People with disabilities were stuck, sometimes for three weeks, Fink said. "People were alone, they were trapped, they were cold," she said.
Most people want to fix these problems, but the question is, who pays for it. "Do we pay for the priorities for the day, or invest in things that are unlikely?" Fink said. "It's not a no-brainer."
Follow Tanya Lewis on Twitter and Google+. Follow us @livescience, Facebook & Google+. Original article on LiveScience.com.
Stay up to date on the latest science news by signing up for our Essentials newsletter.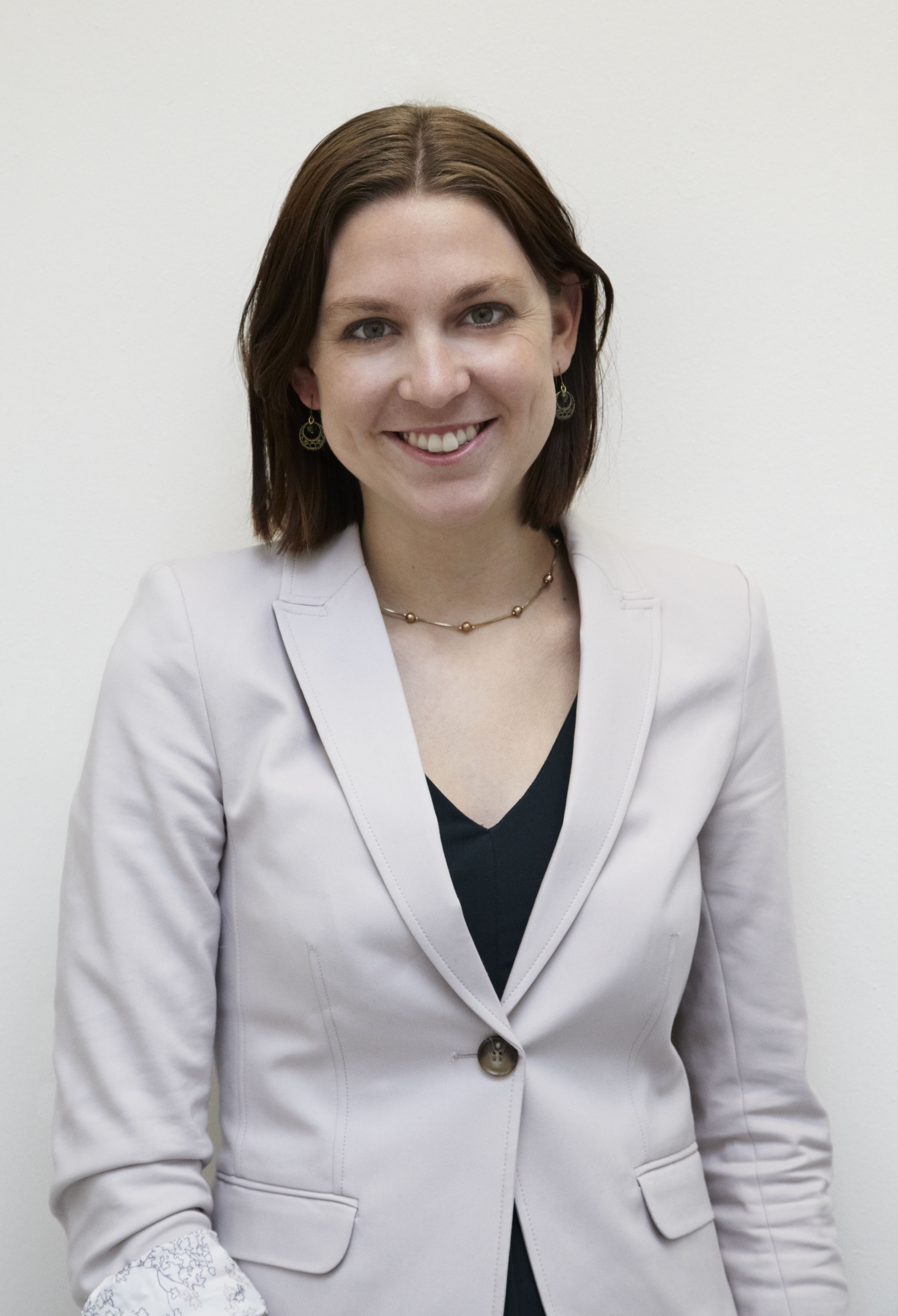 Tanya was a staff writer for Live Science from 2013 to 2015, covering a wide array of topics, ranging from neuroscience to robotics to strange/cute animals. She received a graduate certificate in science communication from the University of California, Santa Cruz, and a bachelor of science in biomedical engineering from Brown University. She has previously written for Science News, Wired, The Santa Cruz Sentinel, the radio show Big Picture Science and other places. Tanya has lived on a tropical island, witnessed volcanic eruptions and flown in zero gravity (without losing her lunch!). To find out what her latest project is, you can visit her website.