Blood Cancer Lymphoma More Common Near Factories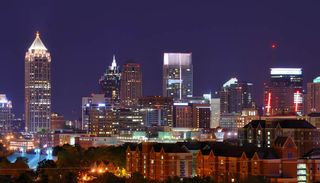 (Image credit: <a href="http://www.shutterstock.com/gallery-578401p1.html">SeanPavonePhoto</a> | <a href="http://www.shutterstock.com">Shutterstock</a>)
The blood cancer non-Hodgkin lymphoma may be linked with exposure to benzene from the environment, a new study finds.
The researchers found that among people living in Georgia, the incidence of non-Hodgkin lymphoma (NHL) was greater than expected among people living in regions near petroleum refineries and manufacturing plants, including in the metropolitan Atlanta area, and in the area surrounding one site in Savannah. With increasing distance from the benzene-releasing sites, the risk of the cancer dropped — for every mile there was a 0.31 percent decrease in the risk of non-Hodgkin lymphoma.
"This means that even moderate changes in distance can substantial change the incidence rate reduction," said study researcher Dr. Christopher Flowers, professor of Pediatrics and Hematology and Medical Oncology at Emory University in Atlanta.
Metropolitan Atlanta, Augusta, and Savannah had the highest rates in the state of several types of non-Hodgkin lymphoma. Most low-risk regions were located in the southern part of the state, according to the study published today (July 28) in the journal Cancer.
Although the study suggests a link between a population's benzene exposure and its rate of lymphoma, the findings may not hold true at the individual level, the researchers said. The presence of benzene in the environment is not enough to know how much any one person is exposed to, or to calculate risks on an individual level.
"Currently, there is insufficient data to determine whether individuals living in any specific location are at increased risk and should be concerned," Flowers said. [10 Do's and Don'ts to Reduce Your Risk of Cancer ]
"Our findings are limited without similar studies to corroborate our results, but we hope that our research will inform readers of the potential risks of living near facilities that release carcinogens into the air, groundwater or soil," said study author Catherine Bulka, researcher at Emory University.
Benzene, classified as a hazardous, cancer-causing chemical by the Environmental Protection Agency (EPA), is a colorless liquid that quickly evaporates when exposed to air. It exists in products derived from coal and petroleum, and is used in making products such as plastics, detergents and pesticides. People are exposed to benzene mainly by inhaling contaminated air.
While exposure to benzene is a widely recognized cause of leukemia (a type of blood cancer affecting bone marrow), its association with lymphoma is less clear. Lymphomas are a group of blood cancers that affect white blood cells. The rate of lymphoma has increased by 4 percent each year since 1970, the researchers said.
About 70,000 people in the U.S. will be diagnosed with non-Hodgkin lymphoma in 2013, and about 19,000 will die of the disease this year, according to the National Cancer Institute. About 70 percent of people diagnosed with the condition survive at least five years. Although the increase in lymphomas cases has been in part driven by better diagnosis techniques and the epidemic of HIV, which increases risk of the cancer, these factors account for just half of the additional cases of lymphomas. This suggests that expanded industrial production and exposure to chemicals in the environment may be risk factors for lymphomas, the researchers said.
"There is fair amount of data now indicating benzene does cause non-Hodgkin lymphoma, but it's still not universally accepted." said Dr. Richard B. Hayes, professor of epidemiology and environmental medicine at New York University, who was not involved in the study. "The evidence is growing, suggesting that benzene is associated with increased risk of lymphoma just as it is with leukemia."
Hayes and his colleagues previously examined the link between benzene exposure and blood cancers. They followed 75,000 industrial workers between 1972 and 1987 in China,and found that benzene-exposed workers, who were employed in occupations such as painting, printing and footwearmanufacturing, were four times more likely to die from lymphoma than workers who were not exposed to benzene.
Currently federal regulations by Occupational Safety and Health Administration require benzene concentrations to be lower than 1 part per million parts of air in workplaces, during an eight-hour workday. But OSHA, along with other organizations, recommends levels be kept even lower, between two and ten times lower, because research shows levels that are currently legal can still be dangerous. "There's been successful attempts to regulate benzene exposure in the workplace, which has improved the environmental situation as well," Hayes said. "But the fact that there are many people living in these areas close to releases, is something that needs to be further followed up."
In the new study, the researchers used the population statistics of regions in Georgia, and the data gathered by the EPA on benzene releasing sites between 1988 and 1998.
They then investigated whether NHL incidence 10 years later, between 1999 and 2008, was higher in areas closer to benzene releasing sites where residents might have been exposed to benzene in the air or water for a long time. The data were adjusted for other factors such as population size, age and race.
When looking at rates of NHL across several subtypes of the disease, the researchers found that metropolitan Atlanta area was consistently identified as a hot spot, with more cases of each NHL subtype, whereas the smaller urban areas Augusta and Savanna had increased rates of only certain subtypes. People living in urban areas are also exposed to other sources of benzene such as car exhaust and cigarette smoke, which may explain why urban areas had higher NHL incidence, the researchers said.
The researchers did not include in the study the levels of benzene concentrations in areas surrounding the sites, because it is disputed whether the amount of emissions reported by factories is accurate.
Email Bahar Gholipour. Follow LiveScience @livescience, Facebook & Google+. Original article on LiveScience.com.
Stay up to date on the latest science news by signing up for our Essentials newsletter.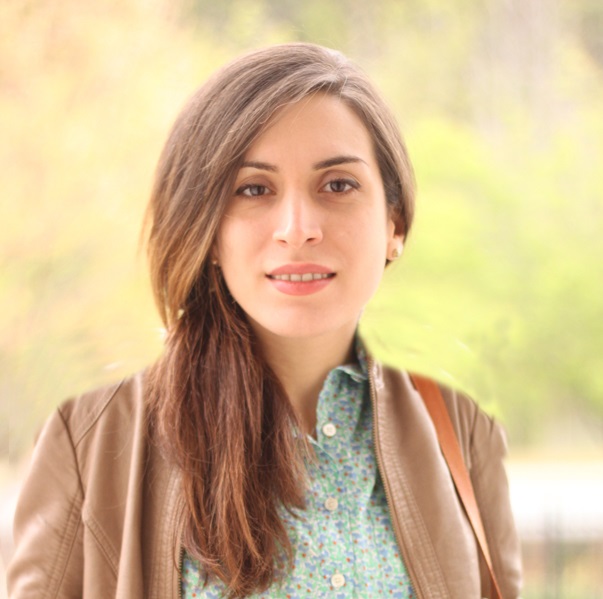 Bahar Gholipour is a staff reporter for Live Science covering neuroscience, odd medical cases and all things health. She holds a Master of Science degree in neuroscience from the École Normale Supérieure (ENS) in Paris, and has done graduate-level work in science journalism at the State University of New York at Stony Brook. She has worked as a research assistant at the Laboratoire de Neurosciences Cognitives at ENS.