2013's First 80-Degree Day for Atlanta, Raleigh, DC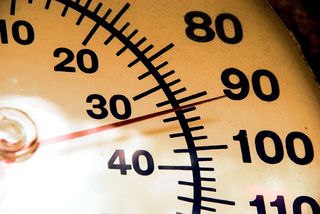 (Image credit: Dreamstime.)
This article was provided by AccuWeather.com.
The year's first 80-degree day is coming to many communities across the South and northward to the Mason-Dixon line by Wednesday.
High pressure anchored across the western Atlantic Ocean will spend the first part of this week pumping warm air from the southern Plains to the East Coast.
Residents will likely soon forget the chilly start to the month with widespread highs in the 70s expected throughout the South, Ohio Valley and much of the mid-Atlantic on Monday.
Temperatures will climb into the lower 80s northward to Montgomery, Ala., and Augusta, Ga.
The 80-degree warmth will then expand to nearly every community across the South and the southern mid-Atlantic on Tuesday, with the beaches and mountains being the exceptions.
RELATED: Spring Spoiler Possible: NYC, Boston AccuWeather.com Forecast Maps Video: Magnificent Weather for the Masters
That will bring the year's first 80-degree day to Tupelo, Miss., Atlanta, Ga., Nashville, Tenn., Charlotte and Raleigh, N.C., Norfolk, Va., and Washington, D.C.--to name a few--since temperatures have yet to achieve that weather feat this year in many places located north of I-20.
Cincinnati, Ohio, and Baltimore, Md., will join the list on Wednesday as the warmth expands slightly to the north.
All signs are pointing toward Thursday being another warm day with widespread highs in the 80s from Florida to central Virginia.
The South will cool down by the weekend following the passage of the storm that will first ignite a blizzard in Denver and severe weather across the Plains.
AccuWeather.com meteorologists are also monitoring the possibility of the storm sparking severe weather across the South later this week as it ushers out the 80-degree warmth.
© AccuWeather.com. All rights reserved. More from AccuWeather.com.
The only sure thing about weather forecasts is that they're wildly different all over the planet. Test your knowledge on the wild ranges in temperature, precipitation and more.
Extreme Weather Facts: Quiz Yourself
Stay up to date on the latest science news by signing up for our Essentials newsletter.