Orbiting Stars Eclipse | Space Wallpaper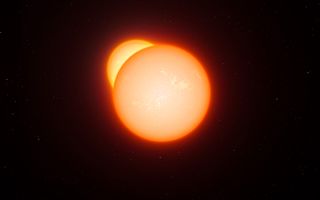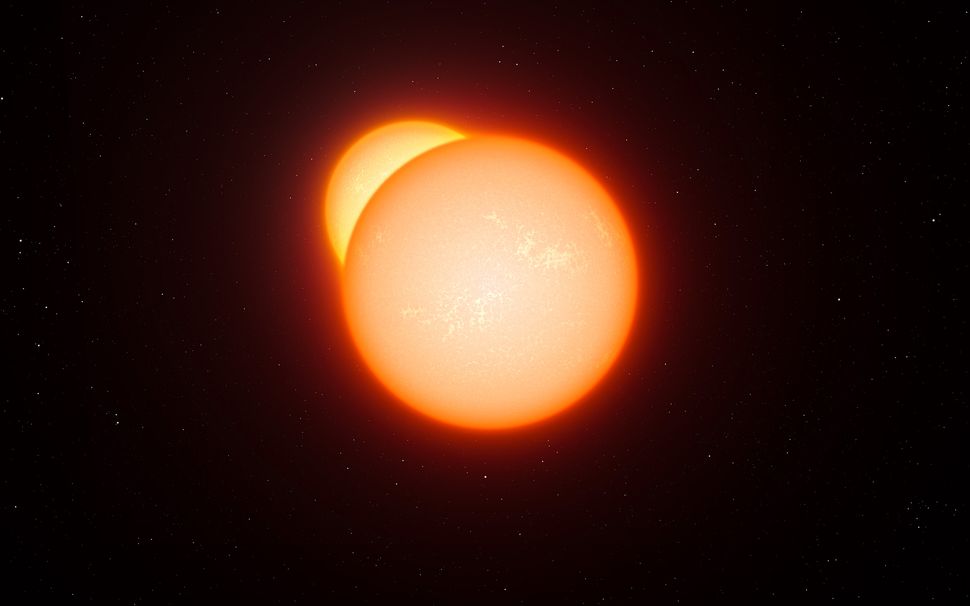 (Image credit: ESO/L. Calçada)
This stunning space wallpaper is an artist's impression showing an eclipsing binary star system. As the two stars orbit each other they pass in front of one another and their combined brightness, seen from a distance, decreases. By studying how the light changes, and other properties of the system, astronomers can measure the distances to eclipsing binaries very accurately. A long series of observations of very rare cool eclipsing binaries has now led to the most accurate determination so far of the distance to the Large Magellanic Cloud, a neighbouring galaxy to the Milky Way and crucial step in the determination of distances across the Universe. This image was released March 6, 2013.
Stay up to date on the latest science news by signing up for our Essentials newsletter.
Space.com is the premier source of space exploration, innovation and astronomy news, chronicling (and celebrating) humanity's ongoing expansion across the final frontier. We transport our visitors across the solar system and beyond through accessible, comprehensive coverage of the latest news and discoveries. For us, exploring space is as much about the journey as it is the destination.