Aliens Are Coming

Whether deliberate or a complete accident (d'oh), humans have introduced invasive mammals at least 740 times in Europe, according to a study published in the September 2012 issue of the journal Integrative Zoology. The researchers documented the date of more than 630 of the first landings. Here are 14 of the worst, and weirdest, of those invaders, including when and where they invaded.

American Mink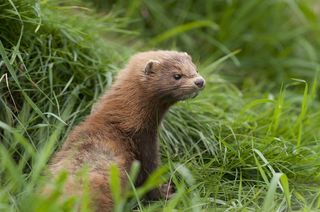 Species: Neovison vison
Origin: North America
When it invaded Europe: 1920s
Where: The first animals were brought over for farming during the 1920s fur coat craze. The carnivore spread via accidental and deliberate release throughout most of Europe.
Why: Competes with the European mink for habitat and caused the collapse of several seabird colonies.
Impact: Affects 47 native species in Europe.
House Cat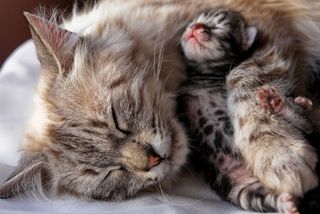 Species: Felis catus
Origin: Egypt
Where: Italy
When: 900 B.C.
Why: Domestic and feral cats hunt for food and for sport, killing billions of birds, small mammals and reptiles every year. The animals also spread disease to wild cat populations and to humans. Ranked 38th on the list of 100 of the world's worst invasive alien species by the International Union for Conservation of Nature.
Impact: Preys on 16 threatened native species in Europe.

Feral Goats