Calorie Labels Fail to Sway Most Fast-Food Fans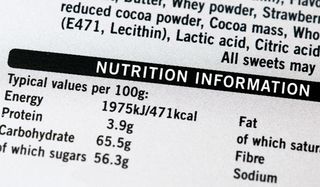 (Image credit: Credit: Aprescindere | Dreamstime)
Like party crashers, the signs and pamphlets in New York City fast-food restaurants now shout out the surprising amount of calories packed into a Big Mac or Whopper cheeseburger. But only 15 percent of fast-food restaurant customers use this information to make healthier food choices, a new study shows.
Ignorance was bliss for fast-food fans before the mandatory calorie labeling system in New York began in 2008. The law now requires that chain restaurants with 15 or more branches nationally provide calorie information on menus and menu boards. The labeling system has since spread throughout other parts of the United States.
However, the presence of nutritional information appears to have had only a minor effect on whether customers pick lower-calorie foods over high-calorie options.
To see how calorie labeling affected customers, researchers surveyed customers at 168 fast-food restaurants in Manhattan, belonging to 11 chains. Surveys were carried out during lunchtime hours in the spring of 2007, the year before the regulation took effect, and in the spring of 2009, nine months after its implementation.
Across the full sample of respondents, there was no decline between 2007 and 2009 in calories purchased, according to the findings, which were published today (July 26) in the British Medical Journal.
Three major chains did see reductions in the number of calories purchased. McDonald's experienced a drop of 5.3 percent in average calories per purchase, and KFC (Kentucky Fried Chicken) saw a drop of 6.4 percent per purchase. Au Bon Pain had the biggest drop — 14.4 percent per purchase.
By contrast, Subway experienced an increase of 17.8 percent in calories per purchase. This may have been because the chain heavily promoted large portions, the researchers said.
The 2009 survey also found that 15 percent of customers reported using the calorie information. On average, these customers purchased 106 fewer calories than customers who did not observe or use the calorie information.
A total of 7,309 adult customers participated in the 2007 survey, and 8,489 in 2009. Customers were asked to provide register receipts as well as answers to survey questions.
With obesity rates in the United States at all-time highs among both adults and children — more than a third of adults and a sixth of children and teenagers are currently obese, according to the Centers for Disease Control and Prevention — researchers are optimistic that continuing to disclose caloric information will prevent customers from underestimating what's in their food purchases, and that the result will be healthier food choices.
Explaining just what the nutritional information means and how it should be applied will further help fast-food buyers, the researchers said. "Special attention should be focused on educating customers on how to interpret and use nutrition information," they wrote.
The study involved researchers from various organizations, including the New York City Department of Health and Mental Hygiene and the City University of New York School of Public Health.
Follow Live Science for the latest in science news and discoveries on Twitter @livescience and on Facebook.
Stay up to date on the latest science news by signing up for our Essentials newsletter.
Remy Melina was a staff writer for Live Science from 2010 to 2012. She holds a bachelor's degree in Communication from Hofstra University where she graduated with honors.