The Nikon Prostaff P7 8x42 features a build that exudes high quality. With a lightweight and compact design, this pair of binoculars offers an excellent combination of magnification, light-gathering prowess and wide-angle views, making it perfect for the avid outdoor enthusiast.
Pros
+

Pin-sharp images, with excellent clarity and contrast

+

Lightweight and portable

+

Wide field of view

+

Passes muster in low-light conditions

+

Water and fogproof
Cons
-

Not suitable for detailed night-sky observations

-

Expensive compared with models that have higher magnification
Why you can trust Live Science Our expert reviewers spend hours testing and comparing products and services so you can choose the best ones for you. Find out more about how we test.
Weighing in at 20.8 ounces (590 grams), the Nikon Prostaff P7 8x42 isn't the lightest pair of binoculars we've tested, but given their aperture of 1.65 inches (42 mm), they're compact enough — with dimensions of 6 x 5.1 x 2.2 inches (152 x 130 x 55mm) making them easy pack away for traveling without taking up too much space. Additionally, if you don't have the coat pocket space, they're supplied with a carrying case, neck strap, double eyepiece cover and objective lens caps; all of which are manufactured with the same, refined quality as the binoculars. We rate them among the best binoculars available today.
Combined with their aperture of 42mm, the 8x magnification and an angular field of view of 7.2 degrees, observers are sure to be delighted with the light-gathering prowess of these binoculars, especially given the multi-coated lenses and phase-corrected roof prisms that promise sharp, vivid images — whatever the conditions. The binoculars have a stated field of view of 377 feet at 1,000 yards (or 126 meters at 1,000 m) for daytime use.
Nikon Prostaff P7 8x42 specs:
Magnification: 8x
Objective lens diameter: 42 mm
Angular field of view: 7.2 degrees
Eye relief: 20 mm / 0.79 inch
Weight: 20.8 oz / 590 g
By investing a little more than the base level for these binoculars, you will be able to bird watch, wildlife spot or take these Nikons to an aviation show or sports game and get fantastic views.
It's rare to find a pair of binoculars that are both affordable and well-built; most have at least one or two flaws that we've found we could live with but ultimately would like improved. Surprisingly, the Prostaff P7 8x42 doesn't really have any of those minor faults, and any issues we have with the product are more down to personal preference than anything else. And although the magnification won't suit everyone, it's worth noting that the Prostaff P7 binoculars also come in 8x30, 10x30 and 10x42 variants. While these binoculars are not great for skywatching, and therefore don't make our list of the best binoculars for stargazing, they're perfect for wildlife.
Nikon Prostaff P7 8x42 binocular: Design
Excellent build quality
Very good eye relief
Multi-coated lenses and reflective multi-layer prism coating
Straight out of the box, the build quality of the Nikon Prostaff P7 8x42 is evident, promising to withstand the rigors of the outdoors for many excursions to come.
Additional gear
Carrying case
Objective lens caps
Neck strap
Double eyepiece cover
The optical system is housed in a durable, rubber-armored body. The gripping is secure, and the binoculars are well balanced, making them comfortable to hold for extended periods of time. We tried out the neck strap too, noting the comfort when the binoculars hung loose.
We were delighted with the eye relief, which is generous for spectacle wearers at 0.79 inch (20 mm). The extendable eyecups feature a lockable diopter adjustment, which is handy for "saving" a setup, negating the need to keep adjusting each time we used the binocular to observe a target: They're a nice "grab and go" option that proved useful when observing over several weeks.
Nikon Prostaff P7 8x42 binocular: Performance
Stunning clarity and contrast, with vivid detail
Exceptional brightness
Fog- and waterproof, capable of handling challenging conditions
Summer brought with it a mixed bag of weather conditions, enabling us to truly test the Nikon Prostaff P7 8x42's mettle. Our first taste of the optical system's exquisite clarity came on a cool, blustery morning.
The binoculars held up very well in the damp conditions. The fog- and waterproof design ensured that our observing session was unhindered, and the objective lenses were also protected from the elements thanks to the generous, robust casing. Even better, we were pleased to not have to wipe clear the field of view of water drops.
The weather conditions didn't seem to be bothering a pair of female roe deer in a field adjacent to our observing location, about 50 feet (15 m) away. We captured the largest of the pair in our field of view and were largely impressed with the sight. With high contrast and clarity, we were able to pick out the darker markings around the deer's eyes, the tufts from her ears and the overall roughness of her coat.
The Nikon Prostaff 8x42 also picked up the detail of separate strands of fur with superb contrast and clarity and was bright throughout the entire field of view as we took in the vibrant greenery around the mammals.
Taking a break from observing through the eye cups until later on during the day, we detected some movement in the corner of the field. By this time — which was late afternoon, moving into the evening — the clouds had cleared, while visibility had improved.
The binoculars' optical system picked up the small, dark shape with ease, around 100 feet (30 m) from our viewing point. A common male pheasant, making its way slowly through the grass, was given away by its green-blue head, red target around its eye and white collar around its neck. Using the central focusing knob — which operated smoothly — to improve the clarity, we made out the feathers in the bird's fiery copper plumage. A highlight, when the pheasant stepped out of the shadow of a tree, was using the binoculars to pick out the sunlight picking out the outstanding coloration of the feathers, before the animal disappeared into some nearby hedges.
Sweeping the top of a treeline, we were satisfied with the optical system's prowess in picking out the smallest of details, including leaves, twigs and small birds flitting from one branch to another.
When it comes to skywatching, these binoculars perform well when panning through the sky and soaking up the views of thousands of stars in an impressively wide field. Live Science's sister site Space.com took an in-depth look at how the Nikon Prostaff P7 8x42 fared at stargazing.
Nikon Prostaff P7 8x42 binocular: Functionality
The central focus knob and diopter adjustment are smooth
Compact and lightweight, ideal for travel
Versatile binoculars for a variety of locations
The compact, lightweight build and wide field of view that forgives shaky movements work together to minimize the effects of arm tremors. During a test of several minutes, we found that our arms remained fatigue-free while holding the Nikon Prostaff P7 8x42 binoculars overhead and at eye-height, greatly enhancing the enjoyment of extended use.
The eye cups are a delight to use as there is no sticking or exertion required in pulling them out to put to use. Their operation is smooth, and they're just as easy to fold in when packing the binoculars away. Meanwhile, the focusing mechanism operates smoothly, ensuring a clear and unwavering focus once achieved.
The binoculars are equipped with fog-proof and waterproof capabilities, withstanding immersion up to a depth of 3 feet (1 m) for up to 10 minutes. The binoculars' design also provides excellent resistance to rain, mist and dew — something we witnessed on many observing sessions while using the Nikon Prostaff P7 8x42.
Should I buy the Nikon Prostaff P7 8x42 binoculars?
While the Nikon Prostaff P7 8x42 binoculars are not the cheapest option on the market, they offer exceptional value for their price range. The optical performance, build quality and durability justify the investment for nature enthusiasts and outdoor adventurers.
This pair of binoculars has earned its place as a top-tier choice for birdwatchers, wildlife enthusiasts and anyone in need of high-quality optics. They provide breathtaking clarity, durability and comfort, making them a reliable companion for outdoor activities. With these binoculars, Nikon once again proves why it's a trusted name in the world of optics.
If this product isn't for you
If the Nikon Prostaff P7 8x42 isn't for you, and you're looking for something that's lightweight, then the Olympus 8x42 and the Olympus 8x25 WP II are excellent choices. They offer a robust design with the flexibility for travel, nature watching and casual skywatching, and provide superb magnified views.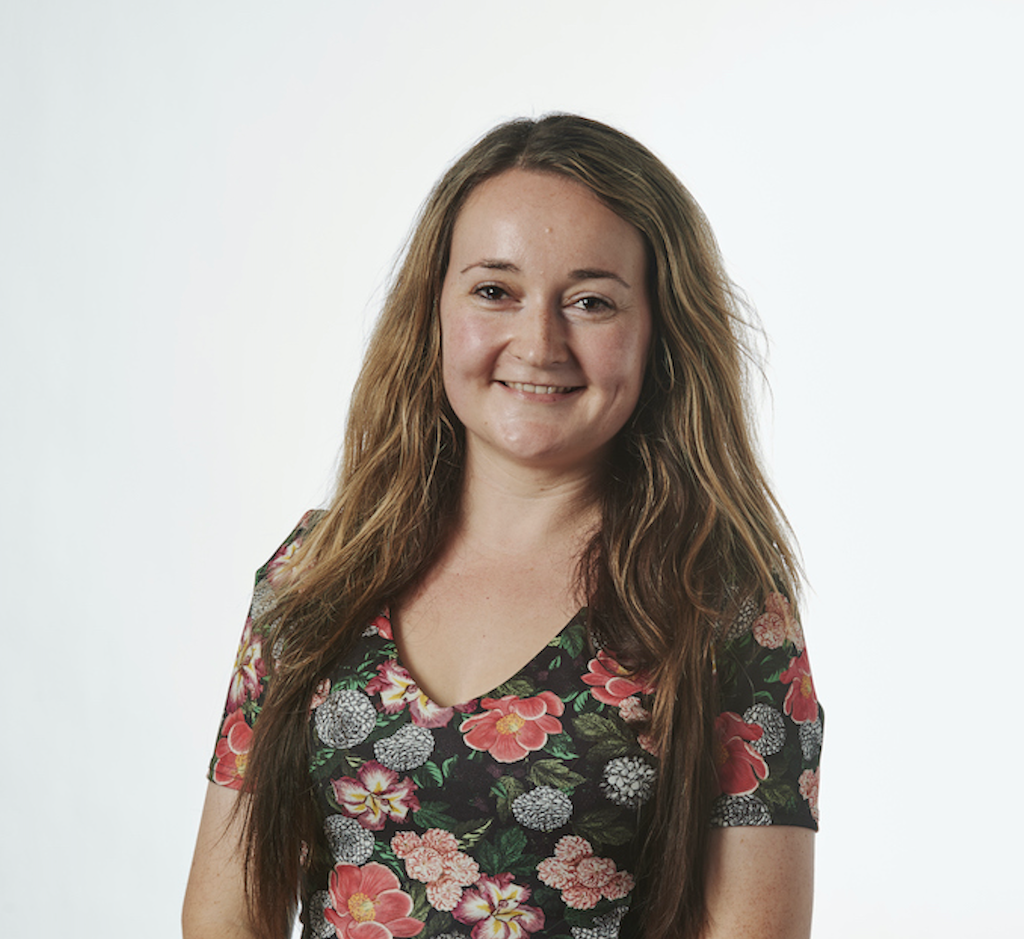 Gemma was the former content director of Live Science, Space.com, science and space magazines How It Works and All About Space, history magazines All About History and History of War. She is the author of several books including "Quantum Physics in Minutes", "Haynes Owners' Workshop Manual to the Large Hadron Collider" and "Haynes Owners' Workshop Manual to the Milky Way". She holds a degree in physical sciences, a master's in astrophysics and a PhD in computational astrophysics.