Days before dying, Japan's lunar lander snaps glorious photo of Earth during a total solar eclipse
Japan's Hakuto-R lander may have crashed on the moon, but the spacecraft still sent back valuable images.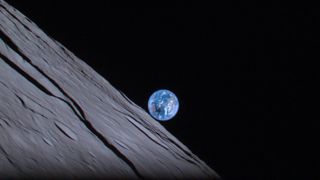 (Image credit: ispace)
Days before Japan's Hakuto-R lunar lander apparently crashed into the moon's surface on Tuesday (April 25), it snapped a truly gorgeous picture of our planet. The image, which is reminiscent of Apollo 8's iconic "Earthrise" photo, shows our planet sitting on top of the lunar horizon like a perfect blue marble. The moon's shadow can be seen passing over Australia, which was experiencing a total solar eclipse at the time (April 20).
Hakuto-R launched aboard a SpaceX Falcon 9 rocket as part of Tokyo-based private space company ispace's Mission 1 last December. If it had been successful, it would have represented the first commercial craft to touch down on the moon. Unfortunately, that wasn't in the cards.
Earlier this week, Hakuto-R made its final approach toward the lunar surface. It had traveled 879,000 miles (1.4 million kilometers) to reach its position in orbit around the moon. But as the craft began its 60-mile (100 km) descent, ground controllers unexpectedly lost contact with it, The Washington Post reported. After several frantic minutes, mission controllers concluded that the spacecraft had not landed as intended.
"We have to assume we could not complete the landing on the lunar surface," Takeshi Hakamada, ispace's founder and CEO, said during the live broadcast. Later analysis revealed that Hakuto-R likely ran out of propellant to slow the descent of the spacecraft as it approached the ground.
Hakuto-R is not the first private space venture to crash-land on the moon. In 2019, the Beresheet probe, a joint venture between Israeli company SpaceIL and Israeli Aerospace Industries, slammed into the lunar surface when a gyroscope failed during its braking procedure (though the probe may still have inadvertently delivered the first tardigrades to the moon). To date, only probes built by government agencies representing the United States, Russia and China have completed "soft" landings on the moon.
Despite its fate, Hakuto-R delivered some of the most spectacular images ever taken in lunar orbit, and its approach will provide valuable data for future missions. And there will be many — India, Russia and SpaceX have lunar trips scheduled for later this year, and ispace is planning to launch two more moon missions — one in 2024 and one in 2025.
"We have already achieved so many things during this Mission 1," Hakamada said during the Haruto-R webcast. Later, he added in a statement, "We will keep moving forward."
Stay up to date on the latest science news by signing up for our Essentials newsletter.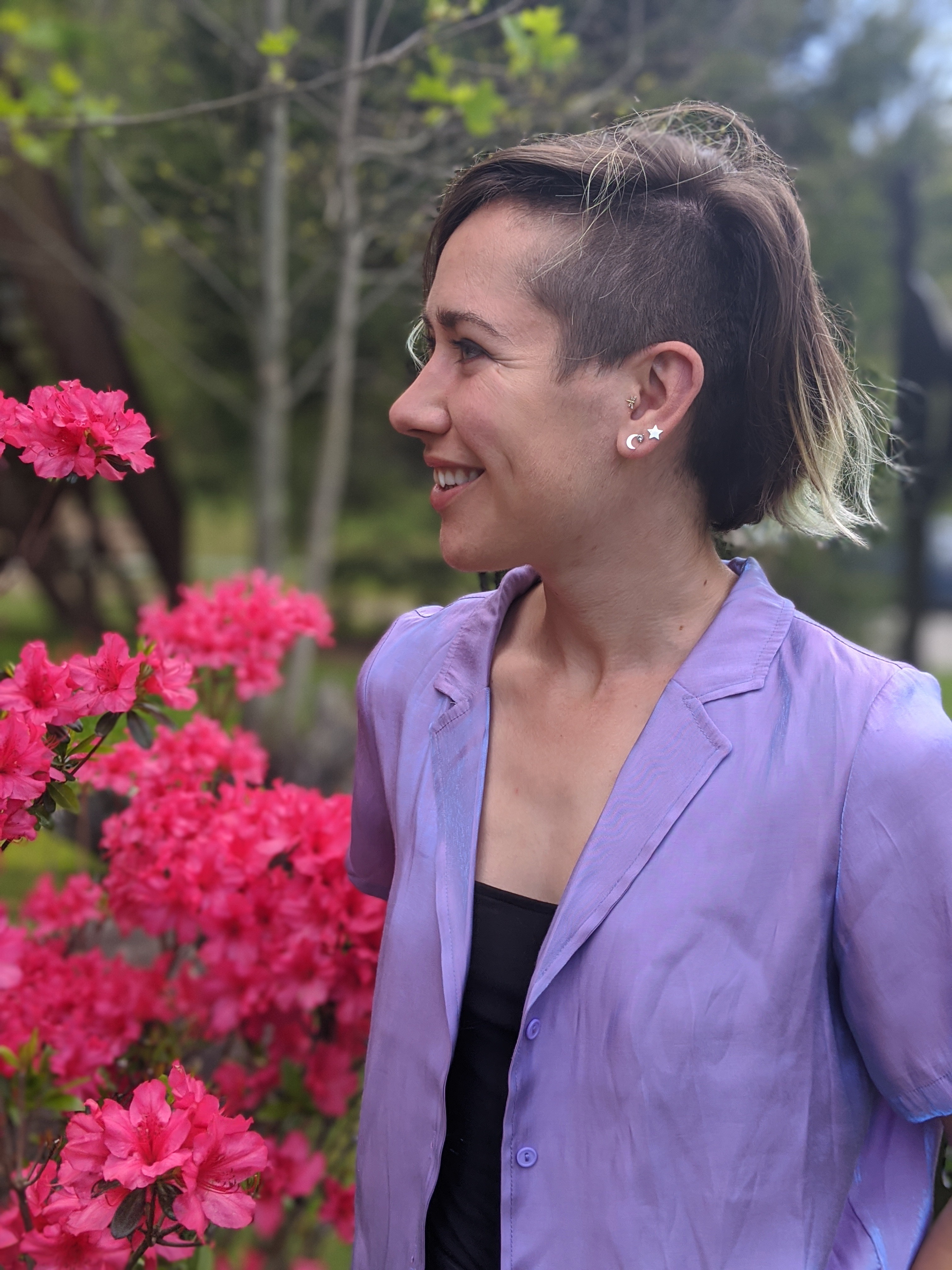 Joanna Thompson is a science journalist and runner based in New York. She holds a B.S. in Zoology and a B.A. in Creative Writing from North Carolina State University, as well as a Master's in Science Journalism from NYU's Science, Health and Environmental Reporting Program. Find more of her work in Scientific American, The Daily Beast, Atlas Obscura or Audubon Magazine.