Salmonella outbreak in 4 states linked to ground beef, CDC warns
The CDC is working to identify the source of ground beef believed to be responsible for the Salmonella outbreak.
A multistate outbreak of Salmonella linked to ground beef has infected 16 people, and of those affected, six have been hospitalized, according to the Centers for Disease Control and Prevention (CDC).
In a statement published Tuesday (July 25), the agency reported that nine people in New Jersey, five in New York, one in Connecticut and one in Massachusetts were recently sickened with the foodborne illness caused by Salmonella bacteria. Of 14 people interviewed, nine said they'd eaten ground beef bought from the supermarket retailer ShopRite in the week before they fell ill. Seven of the nine specifically recalled eating 80%-lean ground-beef products.
Because many people can recover from Salmonella infection without seeing a doctor or being tested for the bacteria, "the true number of sick people in this outbreak is likely much higher than the number reported, and the outbreak may not be limited to states with known illnesses," the CDC noted. In addition, it can take up to four weeks for newly reported cases to be linked to an ongoing outbreak, the agency added.
The cases identified so far took place between April 27 and June 16.
Related: How a Salmonella outbreak ravaged a Michigan restaurant for 11 years
Salmonella is a group of bacteria responsible for a type of food poisoning called salmonellosis. People normally become infected after consuming contaminated food or water. The bacteria then travel through the stomach and colonize the small and large intestines, leading to symptoms such as diarrhea, fever and stomach cramps, usually within six hours to six days after they ingest the bacteria. Most people recover within a week of their symptoms starting, but the CDC states that some people — including children under 5, adults over 65 and people with weakened immune systems — may "experience more severe illnesses that require medical treatment or hospitalization."
The exact source of the ground beef eaten by people sickened in this outbreak is still being investigated, the CDC stated. On Wednesday (July 26), ShopRite acknowledged that they were aware of the CDC's notice and helping investigators find the origin of the reported cases.
"It's important to note that no recall has been issued and ground beef products can be safely consumed when they are prepared to the recommended proper cooking temperature of 160 degrees Fahrenheit [71 degrees Celsius]," ShopRite told Fox News in an email. "Customers should also know that all of the ground beef sourced by ShopRite comes from USDA-inspected facilities and includes instructions for safe handling and proper cooking."
In the recent announcement, the CDC highlighted four food safety steps that people can take to help prevent infection with Salmonella. These include washing any bowls, utensils or surfaces that have been touched by raw ground beef with water and soap, as well as washing your hands. In addition, raw ground beef should be kept separate from other food in your shopping cart and should be fully cooked before being eaten. Full details on these food safety tips can be found at FoodSafety.gov, a website run by the Department of Health and Human Services.
Anyone who develops severe symptoms of Salmonella — such as diarrhea, a fever higher than 102 F (38.9 C), vomiting and dehydration — should contact their health care provider immediately, the CDC advised.
Stay up to date on the latest science news by signing up for our Essentials newsletter.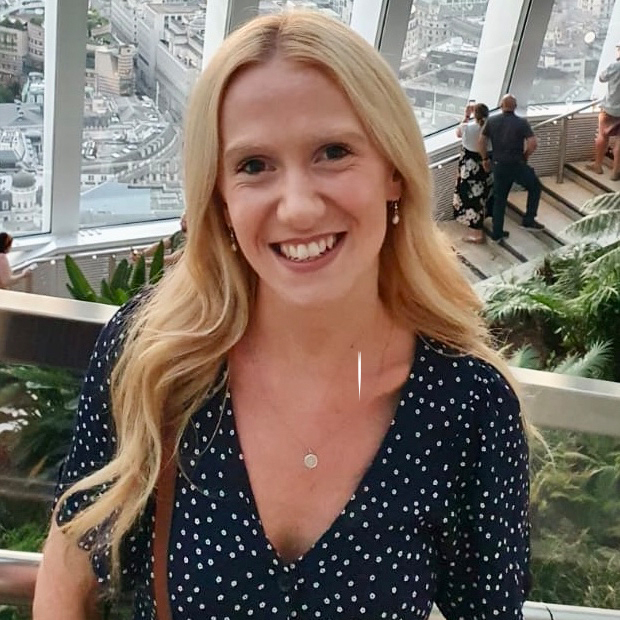 Emily is a health news writer based in London, United Kingdom. She holds a bachelor's degree in biology from Durham University and a master's degree in clinical and therapeutic neuroscience from Oxford University. She has worked in science communication, medical writing and as a local news reporter while undertaking journalism training. In 2018, she was named one of MHP Communications' 30 journalists to watch under 30. (emily.cooke@futurenet.com)