Remains of 90 million-year-old rainforest discovered under Antarctic ice
Fossil traces of an ancient rainforest were just unearthed in West Antarctica.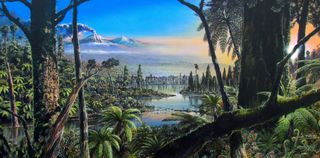 (Image credit: J. McKay/Alfred-Wegener-Institut; Creative Commons licence CC-BY 4.0)
About 90 million years ago, West Antarctica was home to a thriving temperate rainforest, according to fossil roots, pollen and spores recently discovered there, a new study finds.
The world was a different place back then. During the middle of the Cretaceous period (145 million to 65 million years ago), dinosaurs roamed Earth and sea levels were 558 feet (170 meters) higher than they are today. Sea-surface temperatures in the tropics were as hot as 95 degrees Fahrenheit (35 degrees Celsius).
This scorching climate allowed a rainforest — similar to those seen in New Zealand today — to take root in Antarctica, the researchers said.
Related: In photos: Fossil forest unearthed in the Arctic
The rainforest's remains were discovered under the ice in a sediment core that a team of international researchers collected from a seabed near Pine Island Glacier in West Antarctica in 2017.
As soon as the team saw the core, they knew they had something unusual. The layer that had formed about 90 million years ago was a different color. "It clearly differed from the layers above it," study lead researcher Johann Klages, a geologist at the Alfred Wegener Institute Helmholtz Centre for Polar and Marine Research in Bremerhaven, Germany, said in a statement.
Back at the lab, the team put the core into a CT (computed tomography) scanner. The resulting digital image showed a dense network of roots throughout the entire soil layer. The dirt also revealed ancient pollen, spores and the remnants of flowering plants from the Cretaceous period.
By analyzing the pollen and spores, study co-researcher Ulrich Salzmann, a paleoecologist at Northumbria University in England, was able to reconstruct West Antarctica's 90 million-year-old vegetation and climate. "The numerous plant remains indicate that the coast of West Antarctica was, back then, a dense temperate, swampy forest, similar to the forests found in New Zealand today," Salzmann said in the statement.
The sediment core revealed that during the mid-Cretaceous, West Antarctica had a mild climate, with an annual mean air temperature of about 54 F (12 C), similar to that of Seattle. Summer temperatures were warmer, with an average of 66 F (19 C). In rivers and swamps, the water would have reached up to 68 F (20 C).
In addition, the rainfall back then was comparable to the rainfall of Wales, England, today, the researchers found.
These temperatures are impressively warm, given that Antarctica had a four-month polar night, meaning that a third of every year had no life-giving sunlight. However, the world was warmer back then, in part, because the carbon dioxide concentration in the atmosphere was high — even higher than previously thought, according to the analysis of the sediment core, the researchers said.
"Before our study, the general assumption was that the global carbon dioxide concentration in the Cretaceous was roughly 1,000 ppm [parts per million]," study co-researcher Gerrit Lohmann, a climate modeler at Alfred Wegener Institute, said in the statement. "But in our model-based experiments, it took concentration levels of 1,120 to 1,680 ppm to reach the average temperatures back then in the Antarctic."
These findings show how potent greenhouse gases like carbon dioxide can cause temperatures to skyrocket, so much so that today's freezing West Antarctica once hosted a rainforest. Moreover, it shows how important the cooling effects of today's ice sheets are, the researchers said.
The study was published online yesterday (April 1) in the journal Nature.
Originally published on Live Science.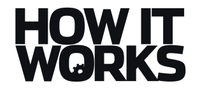 OFFER: Save at least 53% with our latest magazine deal!
With impressive cutaway illustrations that show how things function, and mindblowing photography of the world's most inspiring spectacles, How It Works represents the pinnacle of engaging, factual fun for a mainstream audience keen to keep up with the latest tech and the most impressive phenomena on the planet and beyond. Written and presented in a style that makes even the most complex subjects interesting and easy to understand, How It Works is enjoyed by readers of all ages.
Stay up to date on the latest science news by signing up for our Essentials newsletter.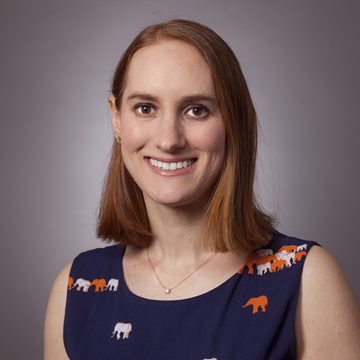 Laura is the archaeology and Life's Little Mysteries editor at Live Science. She also reports on general science, including paleontology. Her work has appeared in The New York Times, Scholastic, Popular Science and Spectrum, a site on autism research. She has won multiple awards from the Society of Professional Journalists and the Washington Newspaper Publishers Association for her reporting at a weekly newspaper near Seattle. Laura holds a bachelor's degree in English literature and psychology from Washington University in St. Louis and a master's degree in science writing from NYU.