Girls Equal, Exceed Boys in Substance Abuse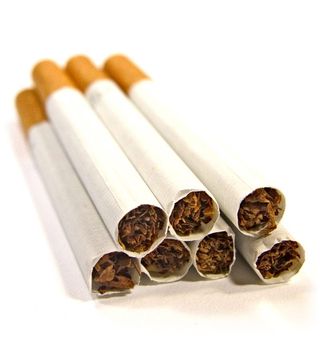 Adolescent girls abuse drugs and alcohol just as much if not more than boys, a new study indicates.
Contrary to popular belief, more girls are new substance abusers. In 2004, 1.5 million girls started using alcohol, 730,000 girls started smoking, and 675,000 started using marijuana, according to the 2004 National Survey on Drug Use and Health.
The Office of National Drug Control Policy (ONDCP) reported the findings today.
"Over the last few years, we have seen overall drug use decrease among teens—boys and girls. But the trends of substance use among our adolescent girls are alarming," said ONDCP Director John P. Walters.
Conversely, a 2003 Centers for Disease Control survey of high school students found male students more likely to report methamphetamine use than their female classmates.
Marijuana is the drug of choice for girls; they prefer it over cocaine, heroin, Ecstasy, and all other illicit drugs combined, according to ONDCP.
Girls smoke cigarettes and abuse prescription drugs more than boys. And since 2003, girls have caught up with boys in abuse of illicit drugs and alcohol.
Girls abuse for different reasons that boys. Drug and alcohol use has a more profound impact on teen girls, both physically and psychologically.
They tend to use substances to help their mood, boost their confidence, and cope with problems. Yet smoking marijuana can increase the risk of depression by five times in teen girls, and double the risk of depression for teens of both genders, research shows.
A desire to lose weight also contributes to drug abuse; girls pop diet pills four times more than boys.
Substance abuse can lead to physical, mental, and social consequences for girls, especially when their bodies and brains are still developing.
"Girls are telling us that they understand the risks associated with drugs, alcohol, and cigarettes," Walters said. "But that doesn't appear to be stopping them from using."
Stay up to date on the latest science news by signing up for our Essentials newsletter.
Corey Binns lives in Northern California and writes about science, health, parenting, and social change. In addition to writing for Live Science, she's contributed to publications including Popular Science, TODAY.com, Scholastic, and the Stanford Social Innovation Review as well as others. She's also produced stories for NPR's Science Friday and Sundance Channel. She studied biology at Brown University and earned a Master's degree in science journalism from NYU. The Association of Health Care Journalists named her a Centers for Disease Control and Prevention Health Journalism Fellow in 2009. She has chased tornadoes and lived to tell the tale.