6 Tips for Buying a Laptop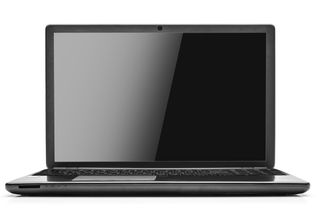 (Image credit: Denis Rozhnovsky/Shutterstock)
Whether you're writing a term paper, teaching a class, organizing a research project or just surfing the web, you need the right laptop to suit your needs and budget. At first glance, the laptop shopping process may seem confusing. There are hundreds of different models available in several sizes, with at least three different operating systems and prices ranging from $150 to $5,000.
Fortunately, finding the right notebook is a lot easier and less expensive than detecting the Higgs boson particle. Here are six tips to help you choose the laptop that fits your needs and budget.
1. A smaller screen means better portability. Most laptops come in screen sizes that range from 11 to 17 inches. The entire system is sized to fit the display. That means smaller notebooks are lighter and more compact, and larger ones are bulkier. If you don't move the laptop much, a 15-inch model is fine. But if you plan to use the laptop on your lap or carry it around, a model with a 13- or 14-inch screen, like the Dell XPS 13, may provide the best balance between screen space and portability. Children under 12 will find it easier to handle a model with an 11.6- or 12.5-inch display. Get a 17-inch laptop only if it's going to stay on your desk.
2. Get a resolution of at least 1080p. If you can afford one (and they are available even for under $400), get a laptop with at least a 1920 x 1080 screen resolution, which is sometimes referred to as 1080 or "full HD" resolution. That number of pixels makes it easier to read web pages without scrolling and to stack two windows side by side for multitasking.
3. Choose a laptop with at least 8 hours of battery life. If you plan to spend any time away from an outlet — even if that time is spent sitting on a bed or couch at home — look for a laptop that offers more than 8 hours of battery life. A great example of a long-lasting laptop at a reasonable price is the Asus ZenBook UX330UA, which lasts for 9 hours on a charge. Because they require so much power, gaming laptops are an exception to this rule.
4. Chromebooks are good for kids, but Windows or macOS is better for everyone else. Laptops that run Google's Chrome OS are popular with schools because they are easy for children to use and hard for them to infect with malware. The best Chromebook for the money right now is the Asus Chromebook Flip C302CA. However, for most people, either a Windows 10 laptop or a MacBook will provide more functionality. If you're trying to decide between Windows and macOS, note that Windows gives you a lot more affordable options, including laptops with touch screens, while MacBooks tend to offer stronger security and better included software for editing photos and videos.
5. Get a 2-in-1 only if you need a touch screen. Many laptops today are 2-in-1s, which can switch between clamshell and tablet modes. These systems, like the Lenovo Yoga 920, are great if you really plan to use a touch screen, but you can usually get a better laptop for the money if you go with a traditional clamshell-style laptop. Clamshells with touch screens usually cost more and have less battery life than configurations with nontouch displays.
6. Key specs: Core i5, 8GB of RAM, 256GB SSD. If you're spending over $600 on a laptop, the minimum specs you should get include an Intel Core i5 processor (Intel Core i7 or AMD Ryzen Mobile are also good), 8GB of RAM, a 256GB solid-state drive (SSD) and a 1080p screen. It's particularly important to get an SSD rather than a hard drive, because a solid-state drive makes all of your programs load faster.
For more information, check out the list of best laptops overall and the more detailed laptop buying guide on our sister site Laptop Mag.
Originally published on Live Science.
Stay up to date on the latest science news by signing up for our Essentials newsletter.