In Photos: 700-Year-Old Shipwreck Discovered in China
Decorated jar
A shipwreck dating back around 700 years, to a time that the Mongols controlled China, has been discovered at a construction site in Heze City, China. Many artifacts and works of art, including this jar decorated with a dragon and phoenix design, were found inside.
Big ship
The 21 meter (69 feet) long wooden shipwreck has 12 cabins, separated by wooden bulkheads, which included cargo compartments, crew quarters and a shrine archaeologists found. The control room also served as the ship's kitchen.
Dangerous crash
The ship was used for travel along the Yellow River. The side plates of the ship are cracked and archaeologists believe that the ship was hit and took on water, leading to it being wrecked and covered with silt and mud.
Steering
This photo shows the ship's rudder that was used to maneuver the ship. A mechanical system connected the rudder to a tiller that was located on the ships' deck, just above the control room.
Beautiful vase
A well preserved dragon design was found on this porcelain vase inside the shipwreck. The vase is 42.5 centimeters (about 17 inches) in height.
Turquoise earrings
This gold jewelry with turquoise was probably meant to be worn on someone's ears.
Enlightenment reached
A figurine showing a tiger sitting beside an "arhat," an individual who in Buddhist belief has attained enlightenment. Carved out of agalmatolite stone the figurine is 8.2 centimeters (about 3.2 inches) in height and was found in a cabin that was used as a shrine.
Mongol era shipwreck
A figurine showing a dragon on the left side of an "arhat," an individual who in Buddhist belief has attained enlightenment. The arhat is carrying an alms bowl in his left hand. Carved out of agalmatolite stone it is 8.5 centimeters (about 3.3 inches) in height and was also found in the cabin that was used as a shrine.
Anchor
An iron anchor found near the ship. The shipwreck was excavated between October 2010 and January 2011. It was published, in Chinese, in 2016 in the journal "Wenwu" and this article was recently translated into English and published in the journal "Chinese Cultural Relics."
Stay up to date on the latest science news by signing up for our Essentials newsletter.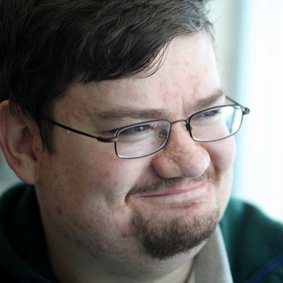 Owen Jarus is a regular contributor to Live Science who writes about archaeology and humans' past. He has also written for The Independent (UK), The Canadian Press (CP) and The Associated Press (AP), among others. Owen has a bachelor of arts degree from the University of Toronto and a journalism degree from Ryerson University.