Should People Who Can't Quit Smoking Switch to E-Cigarettes?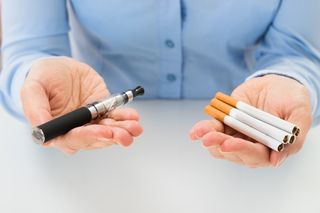 (Image credit: Andrey_Popov/Shutterstock.com)
Switching to e-cigarettes won't solve all the health problems smokers face. For example, e-cigarettes are still addictive, and studies suggest that they may be bad for heart health. But compared with traditional tobacco cigarettes — which, in addition to nicotine, are full of tar and other toxins — e-cigarettes could be a less-risky option, a new study suggests.
Using mathematical models, researchers calculated how two possible scenarios of cigarette and e-cigarette use — one optimistic scenario and one pessimistic scenario — could impact public health if Americans who smoked cigarettes switched to e-cigarettes over the next 10 years.
The researchers noted that the study had several limitations. For example, the models are based on smoking uptake and quitting rates through 2012, but they do not account for the recent growth in e-cigarette use. In addition, the models included only cigarettes and e-cigarettes, and excluded other tobacco products, such as smokeless tobacco, according to the study. [4 Myths About E-Cigarettes]
The optimistic and pessimistic scenarios were based on a status-quo rate up to 2012 of smokers either quitting smoking altogether or switching to vaping. In the study's "optimistic" model, the researchers assumed that more people stopped smoking tobacco cigarettes (primarily switching to e-cigarettes) and that the current scientific understanding that e-cigs aren't quite as bad as cigarettes holds true. In that optimistic model, the researchers found that 6.6 million premature deaths could be avoided in the U.S., according to the study, which was published yesterday (Oct. 2) in the journal Tobacco Control.
Though one of the study authors has worked with both Pfizer and Johnson & Johnson, two manufacturers of smoking-cessation medications, this particular study was funded by the National Institutes of Health and did not receive any industry money, according to a statement.
In the study's "pessimistic" model, the researchers assumed that fewer people gave up smoking than are doing so under the current rate and that the health risks of e-cigarettes turned out to be worse than scientists' current understanding. In this case, only 1.6 million premature deaths were avoided.
The findings "support a policy strategy that encourages replacing cigarette smoking with vaping to yield substantial life-year gains" compared with cigarette smoking, lead researcher David Levy, an oncologist at Georgetown University Medical Center, said in a statement. In other words, switching from cigarettes to e-cigarettes could extend the lives of smokers, compared with if they were to continue smoking traditional tobacco cigarettes. [10 Tips to Help You Quit Smoking]
In addition to living longer than they would if they continued smoking tobacco cigarettes, those who switched to e-cigarettes might see other health benefits, "including reduced disease disability to smokers, reduced pain and suffering, and reduced exposure to secondhand smoke," Levy said.
"Even the gloomiest analysis [the pessimistic model] shows a significant gain in years of life if nicotine is obtained from vaping instead of much more deadly amounts of toxicants inhaled with cigarette smoke," Levy said.
Writing in an editorial that was published alongside the new study, Marita Hefler, a public health researcher at Menzies School of Health Research in Australia, said that "the health gains modelled [in the new study] show that even in a pessimistic scenario," rapidly phasing out regular cigarettes could result in significant public health gains.
Original article on Live Science.
Stay up to date on the latest science news by signing up for our Essentials newsletter.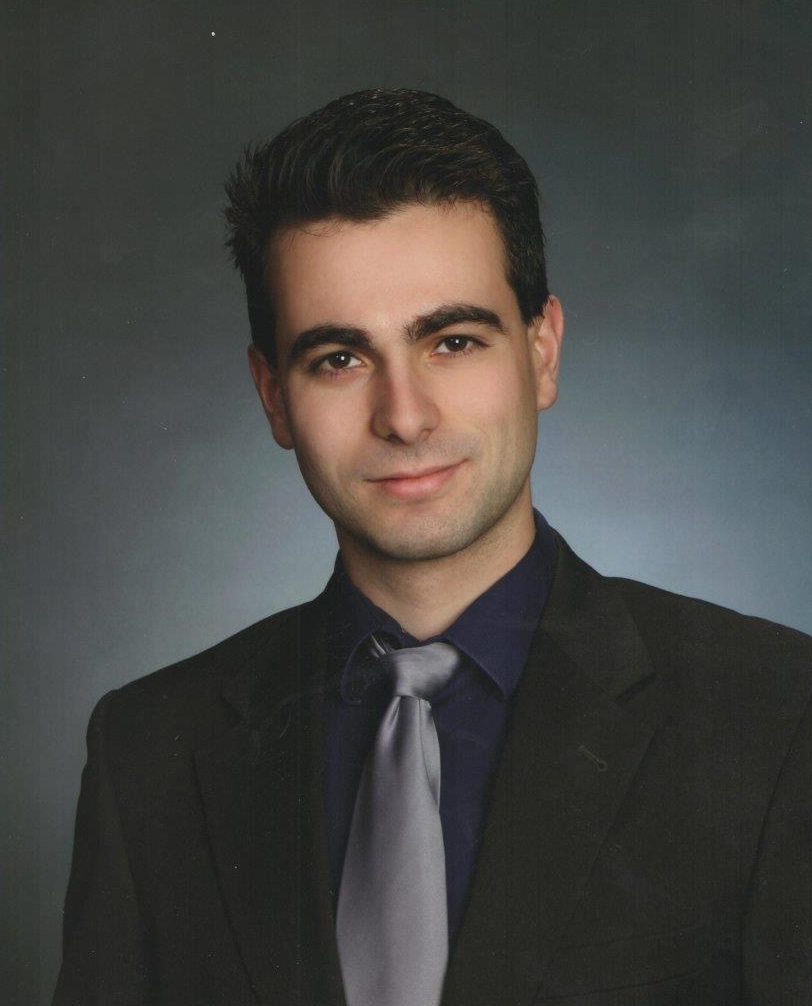 Dan Robitzski is a staff writer for Live Science and also finishing up his master's degree at NYU's Science, Healthy & Environmental Reporting Program. Formerly a neuroscientist, Dan decided to switch to journalism and writing so that he could talk about transparency and accessibility issues within science. When he's not writing, he's either getting beaten up at fencing practice or enduring the dog breath of his tiny, affectionate Chihuahua. He also spends too much time on Twitter at @danrobitzski.